After patch'n'chat on Friday, I headed to Kelso, as it seemed silly to go home for dinner, only to retrace my steps to go to the talk by Gail Lawther.  It was a lovely evening, so I bought some fish and chips and sat in the sunshine to eat them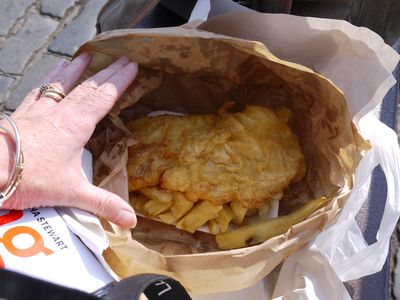 I still had some time to kill, so I took some photos of the Abbey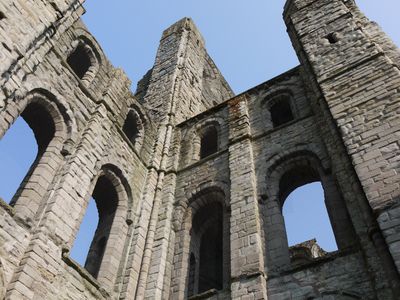 Gail's talk about her travels in New Zealand was very entertaining, and she had twenty five quilts to share with us.  She asked us not to take photos of the quilts, but when I asked if I could take a photo of her for the blog, she offered to pose with one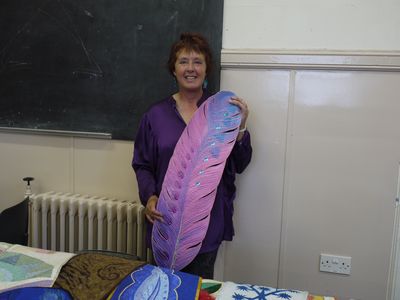 I enjoyed the talk as I have been to many of the places she mentioned, including the public toilets at Kawakawa, which were designed by Hundertwasser.  This is a postcard which I brought home with me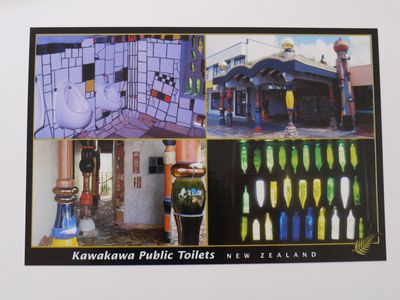 the New Zealand theme continued on Saturday, when I chose a pattern which featured a vineyard nestled in the hills.  I was so busy that I didn't take very many photos!  The stitching is done from the back .......
......... the piece of fabric for the sky stitched in place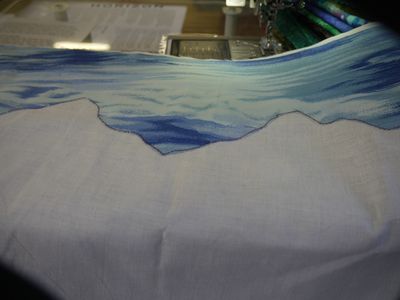 the mountains added
lunch was supplied by a local pub - delicious leek and potato soup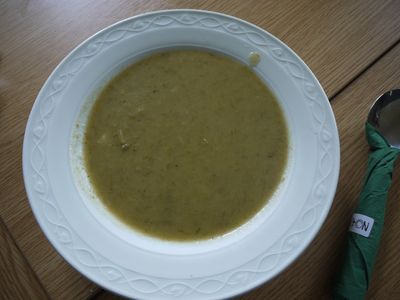 and a wonderful selection of sandwiches (we had the same soup, but different sandwiches on Sunday)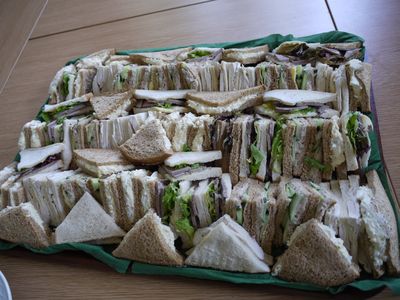 the eager beavers back at work after lunch!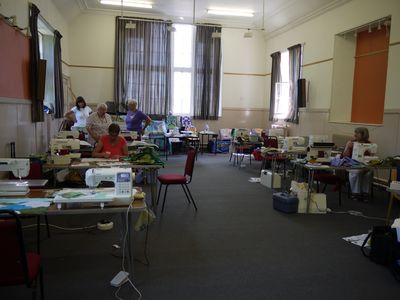 by the end of the afternoon, this is how far I got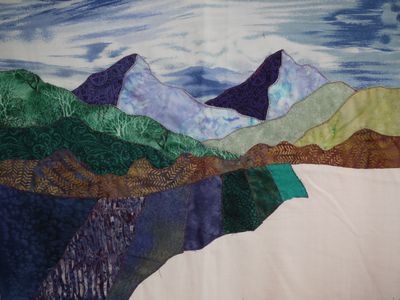 yesterday the theme was Japanese - I chose Mount Fuji.  Again, I started with the sky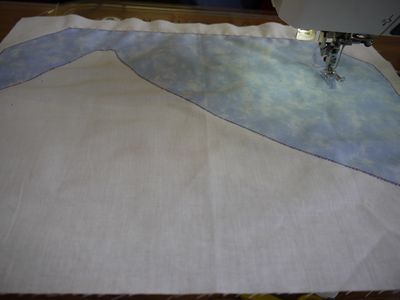 stitching the mountain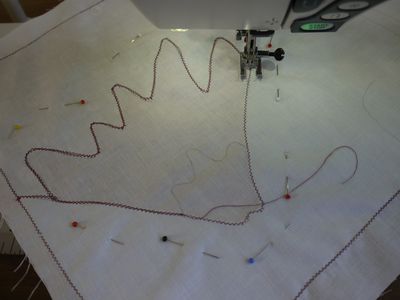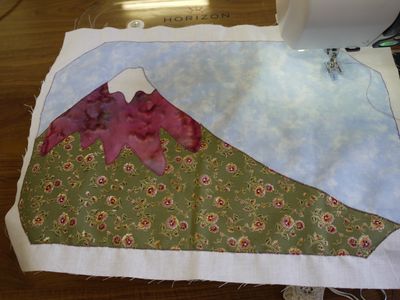 adding the shrine and the outer border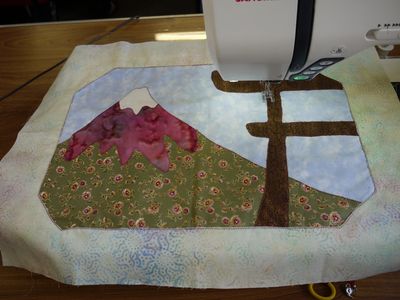 looking good by the end of the afternoon
Gail had lots of patterns for sale (you can find them on her website) and I bought two ....... but I can only show you one of them, as the other one is to make a Christmas present with
the weather has been glorious, and the peony has finally flowered - and isn't is beautiful!!