....... and raring to go!!  I amazed myself at managing to go without blogging for so many days - but now I am looking forward to another year of writing drivel entertaining and informative posts!  (perhaps I should make a New Year's resolution to use fewer exclamation marks!!)  As well as not blogging, I have also not done any knitting ...... over the next few days I will have a browse through all the patterns I have on my to-do list, and decide what to do next.  Perhaps it will be something from this wonderful book that Stuart and Alison gave me
Both Alison and I fancy these flip-top mitts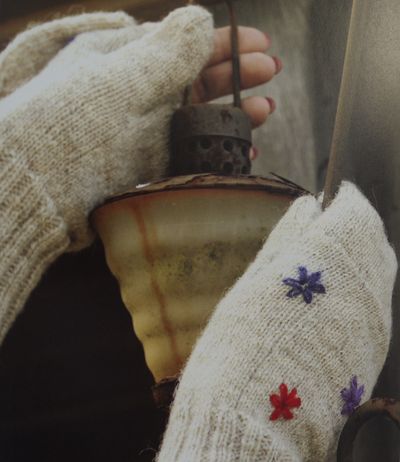 But sneaking to the front of the queue could be Cobweb, the Dark Fairy .......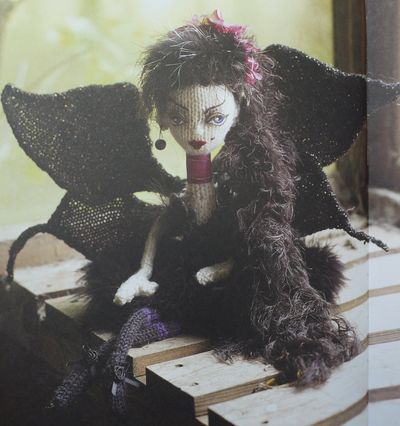 ....... from this wonderful book, which Malcolm gave me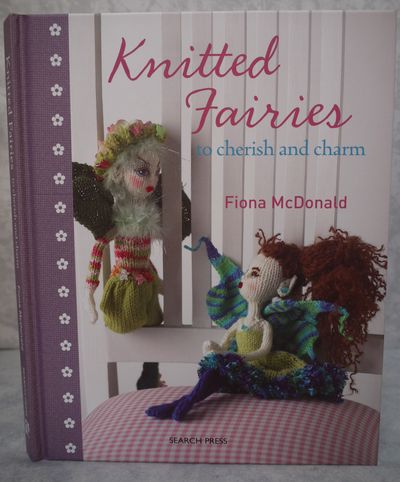 While I am making up my mind, I can enjoy a cuppa in my pretty new mug, which was also one of Malcolm's presents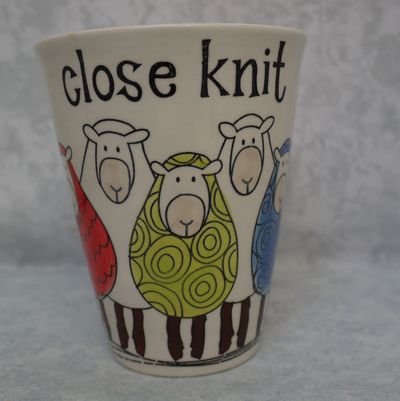 While having a break from my normal round of sewing and knitting, I haven't been completely idle!  I finished this cross-stitch set of needlecase, pin cushion and scissor fob, which I think I started this time last year, then lost interest in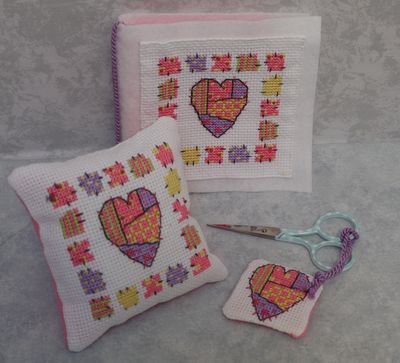 I found some blocks that I had made quite a long time ago ...... the fabric that I had was enough to make 48 blocks, but I like square quilts (don't know why, I just do) so I put the blocks aside, intending to make an applique block to put in the centre.  However, having found them in the UFO pile, I decided to be sensible and just make them up into a rectangular quilt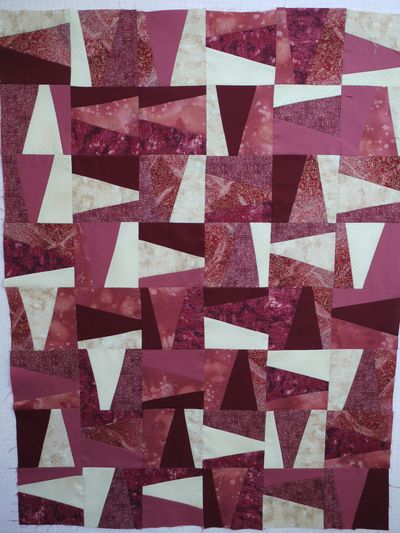 Oh dear - did you spot the mistake ...... the blocks in the top left corner are wrong - not only are there two similar blocks together, but there are two blocks turned the wrong way.  A quick unpick and restitch, and all was well.  Now I just need to add an outer border and it will be ready to quilt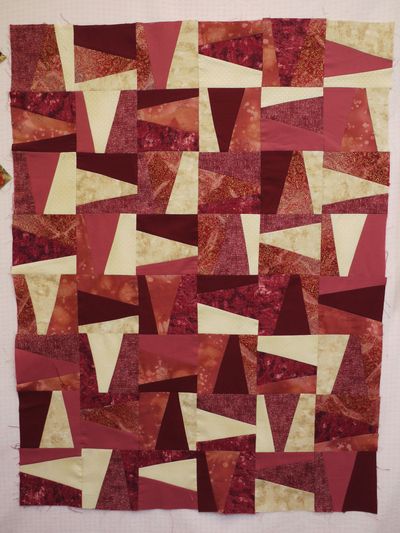 Next Sunday is my third blogging anniversary (and amazingly this is post number 888!!).  Instead of a giveaway, I have decided to organise a swap to celebrate.  I know that at this time of year we are all a bit skint and a bit weary of crafting after the last minute rush to finish Christmas gifts, so it is going to be a very inexpensive and simple swap, so I hope lots of you will sign up for it ..... come back tomorrow to find out more.
To finish, I have some bird photos that I took at the garden centre this morning - we had popped in for a cuppa to get warm after a very chilly, but nonetheless enjoyable, walk