You may remember that some time ago, I had to give the orchids a good talking to, as they simply weren't earning their keep.  I had moved them off the kitchen windowsill this morning when I was doing the housework, and as I went to put them back, I thought you might like to see the effect that stern talking to had!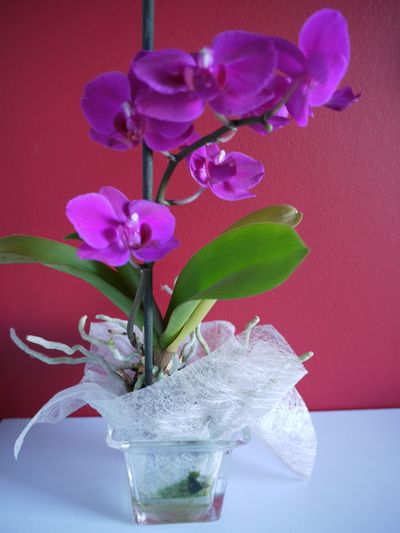 this is just a litttle one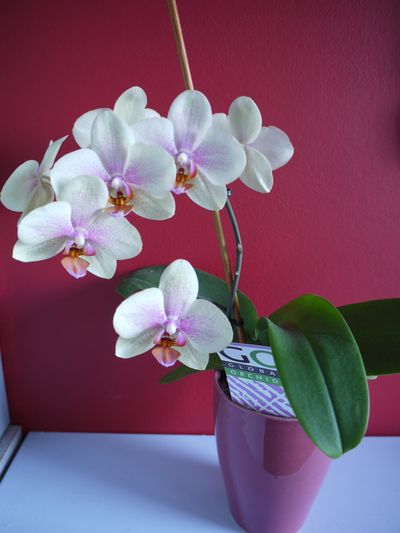 this one still has more buds to open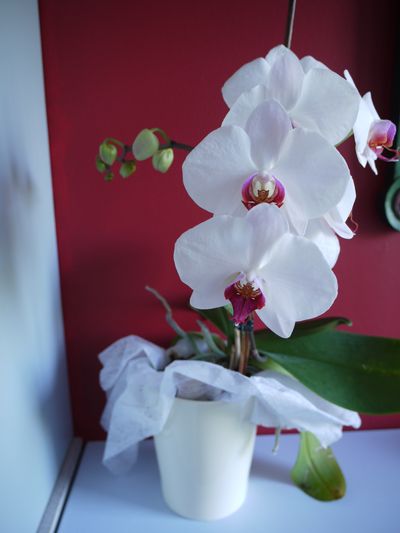 this one has been flowering for weeks, and now a second shoot is about to flower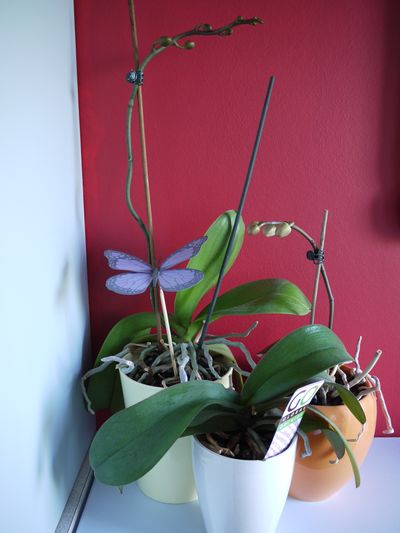 these three will flower soon
Inspired by this post by Rattling On, I took this photo this afternoon of the ivy in the front lounge.  As you can see, it has started twining round the candlestick!
I collected the little hare lino cut from Denise today - she has made a wonderful job of framing it, and if you have a look at her website, you will see that she also does wonderful pet portraits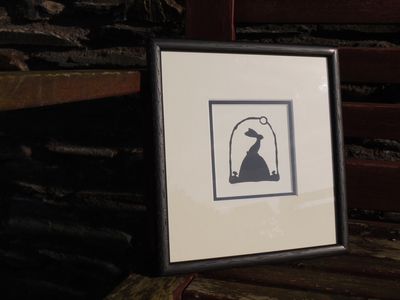 The robin has been back in the bird bath - he is definitely the cleanest bird in the garden!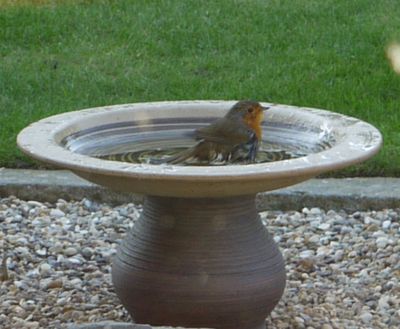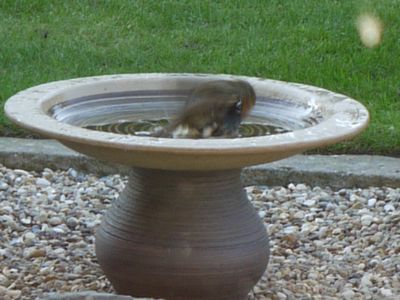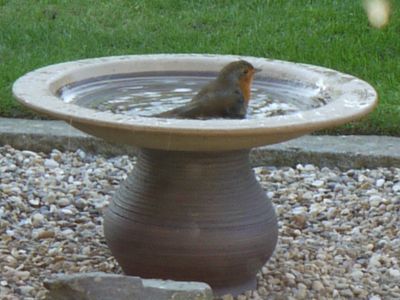 As well as being inspired by Rattling On's ivy, I had a moment of deja vu with her post today, as it shows butterflies on a sedum ....... I had taken similar photos yesterday - and I took some more today, as the butterflies enjoyed the sunshine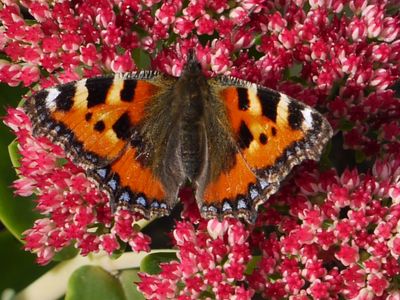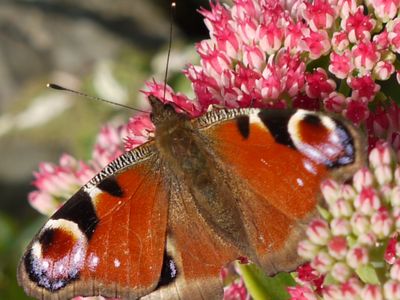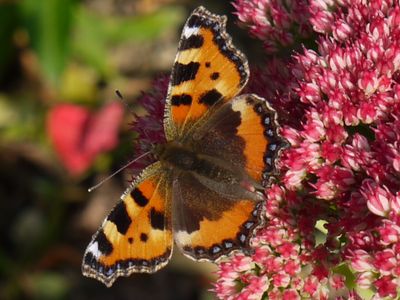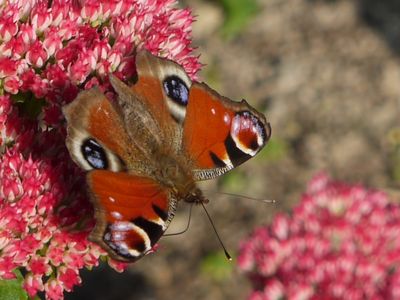 To finish - after taking the photos of the orchids, I replaced what usually sits on that spot on the shelf - my very cute holder for my mobile phone!