We are hoping for lots of sunshine ...... because we are having solar panels installed!!  The workmen were supposed to arrive between 9 and 11 this morning ...... so I was a bit surprised when I looked out of the window to see their van in the drive at 8!  In no time at all, they had the scaffolding up (I took these photos from the back bedroom, as I didn't want to get in the way)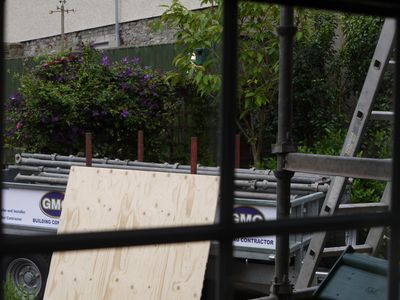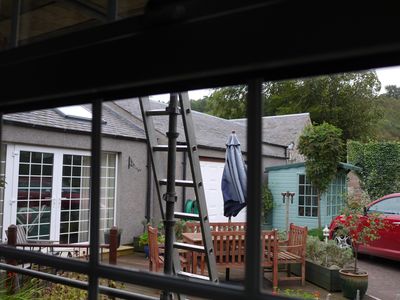 It turned a bit showery and windy - the poor workmen looked cold and miserable on the scaffold (I took these photos from the back lounge)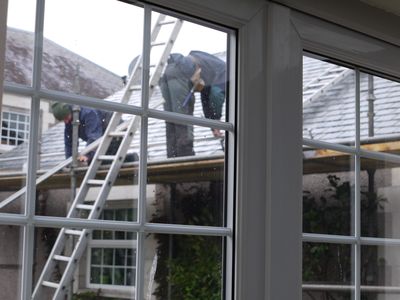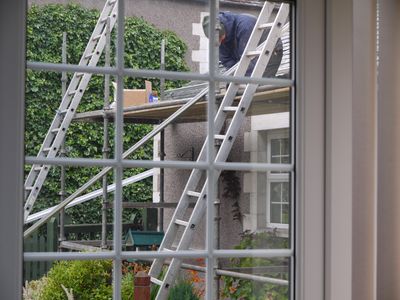 By the time I got home from knit'n'natter, half of the panels had been installed ........ and the sun had come out!!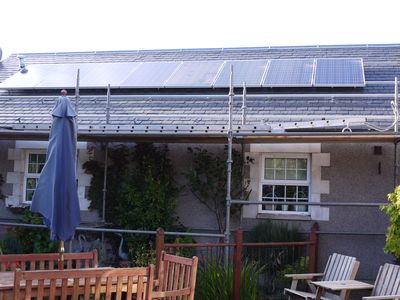 The work should be finished tomorrow, then we will have our fingers firmly crossed for lots of bright days ........ althought it doesn't have to be sunny for the panels to generate electricty.
Yesterday, Malcolm came home with an early birthday present for me - a pottery birdbath which I had admired in one of the local garden centres.  While I was doing last night's post, he managed to capture a robin on it .....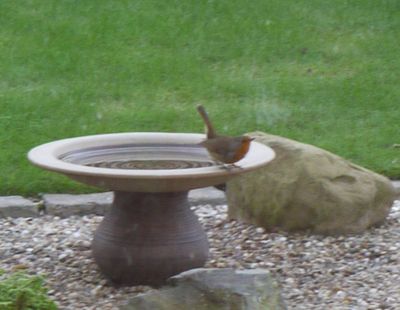 ....... then this morning I snapped a sparrow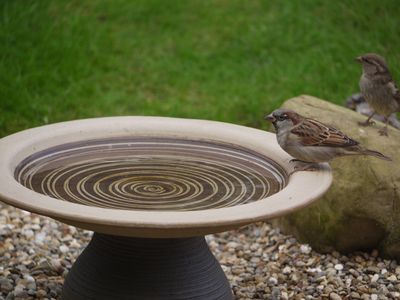 I did try to take some photos of the birds on the feeders, but they were swinging about too much in the wind.  So I had to content myself with these sparrows on the roof of the bird table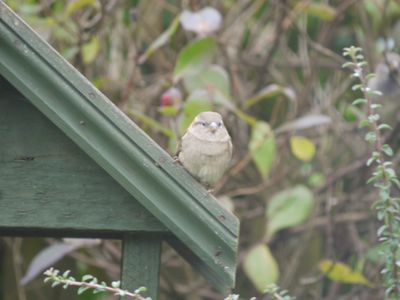 To finish, a bit of fun ...... this cartoon was in the paper yesterday.  Do you think Malcolm might start looking over my shoulder if I am having a browse on ebay??!!