Yesterday morning, we parked at the Leaderfoot Viaduct, to go for a walk.  After a brief pause to take a quick photo of the magnificent structure.....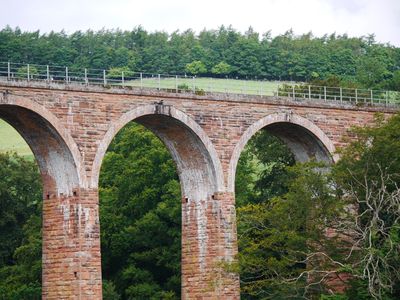 ........ we set off along a path we haven't walked before.  There had been some serious tree felling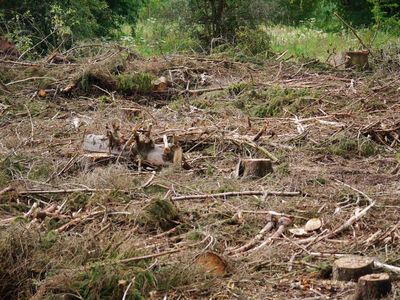 Malcolm lingered, admiring the wood!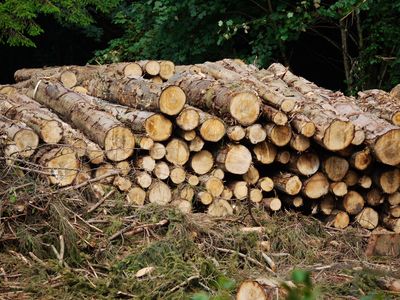 Once we had passed the wood, we found ourselves in a heavily wooded, shaded, damp world, with running water on both sides.  There were ferns everywhere .......
..... some of which were putting out new shoots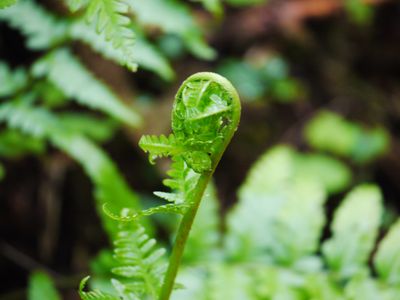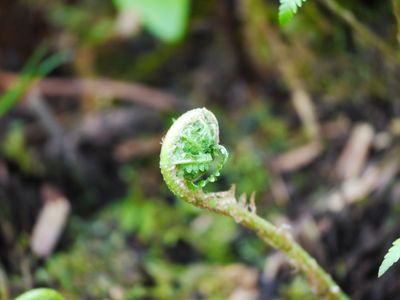 There were also fungi growing on a fallen tree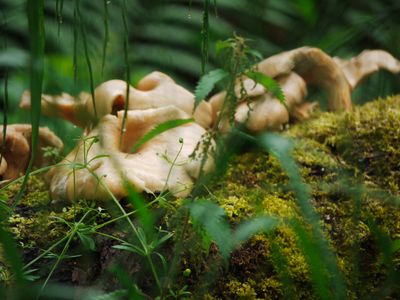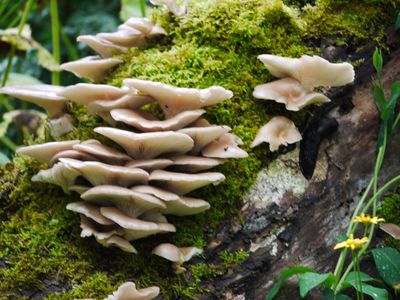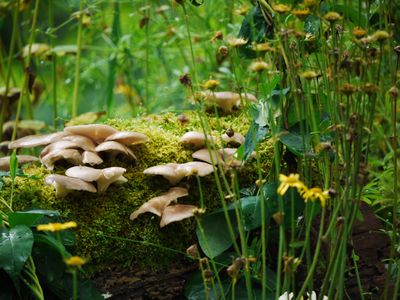 I have been busy sewing over the weekend.  I quilted the third chicken wallhanging and added the binding.  Now I just have to sew in all the ends, sew on beads for eyes, and stitch down the binding by hand on the back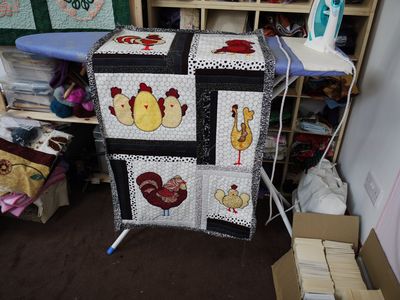 I also did some more prep for the Baltimore quilt, working on a very tricky shape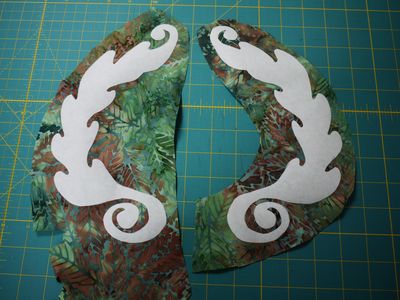 I had to cut very carefully round the twirly bit at the bottom, as there is very little fabric between the curves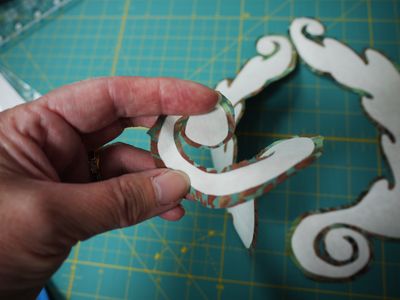 It took quite a while to turn in the seam allowances round the curves, so I only got one done.  It's just laid on the background fabric, to see how it looks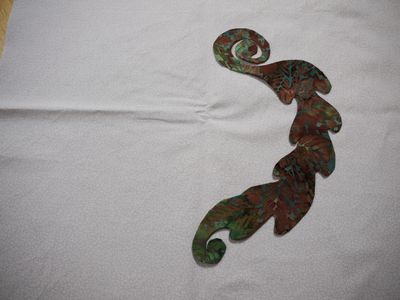 Although I have temporarily halted the knitting project, I do have some knitting to show you - the progress on the baby shawl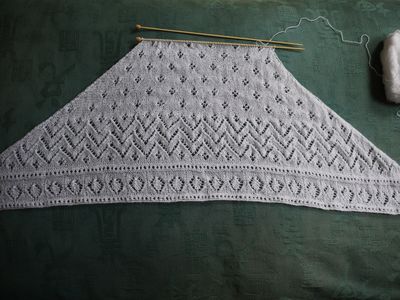 A detail of the pattern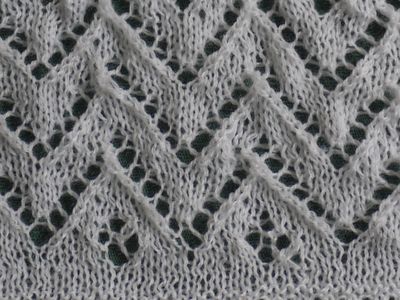 To finish, a photo of a wild flower I took this morning on my walk.  My wild flower book says it is a field scabious - which is a rather horrid sounding name for such a pretty flower!!