Lots and lots to share with you about our few days away - so let's get going!  First of all, our teeny, tiny cottage.  It was part of a converted stable block on a farm.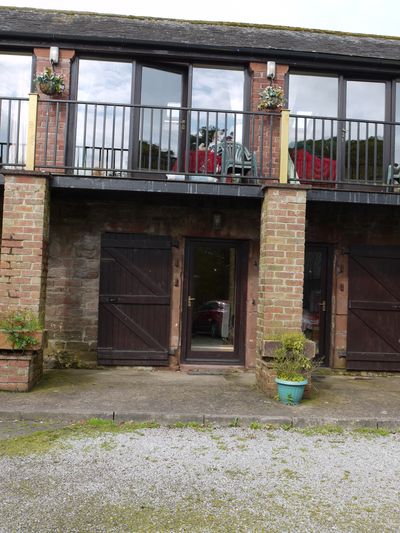 The cottage was 'upside down' .... so we went in the door into the bedroom ........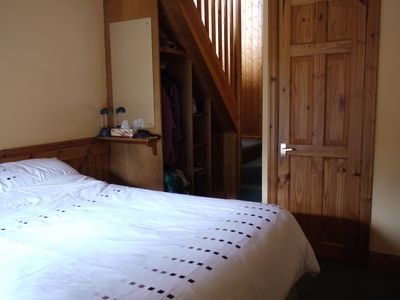 ....... then on up the stairs (past the door to the shower room) to the lounge/kitchen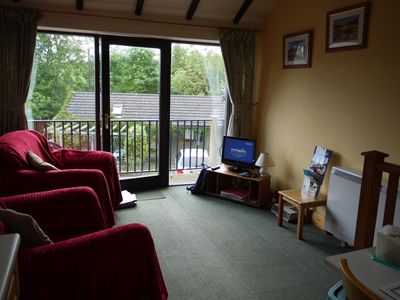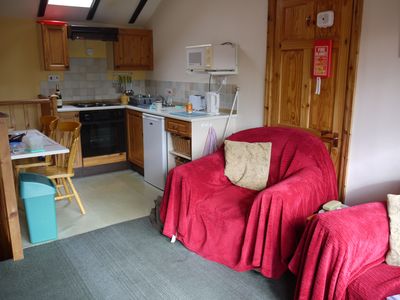 It was a very cosy, comfortable little cottage - you can find out more about where it was here.  However, we had such a busy time, we didn't spend a lot of time in it.  Of course the main event was Woolfest - we went together on Friday, then I went again on my own on Saturday, as I was meeting friends (more about that later).  On Friday morning we only had a cuppa when we got up, as we knew that we would have the most delicious roll and sausage for breakfast when we got there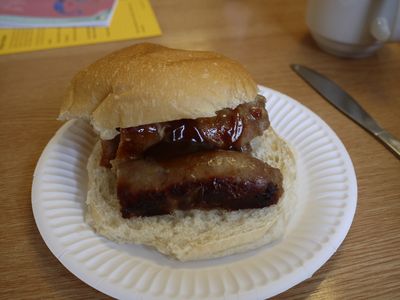 Suitably fortified, we plunged into the sights, sounds (and smells!) of the show floor.  When I reviewed my photos to decide what to include, I realised that on Friday, almost all the photos were of the animals - but I did take a shot of Jenny Pepper's stall (with permission) - lots of gorgeous felty things!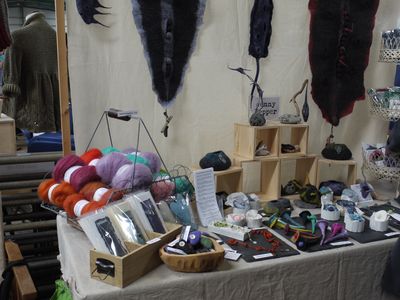 I tried earlier to make a mosaic of the sheep and alpaca photos, but the whole thing was taking so long, I gave up!!  So here are the individual photos ....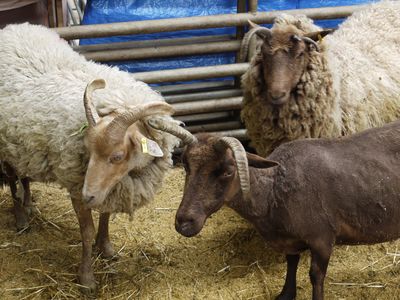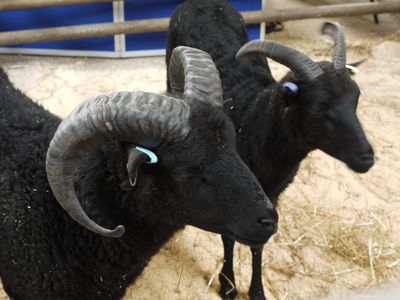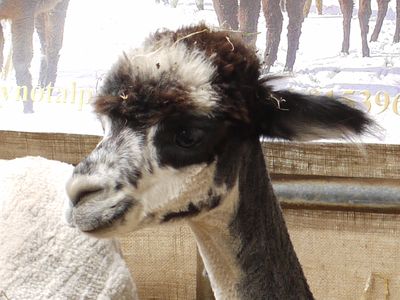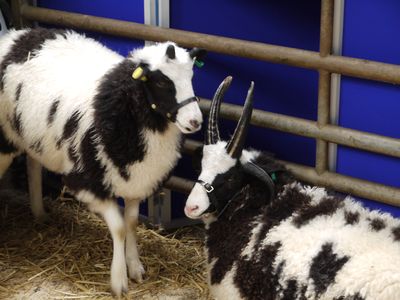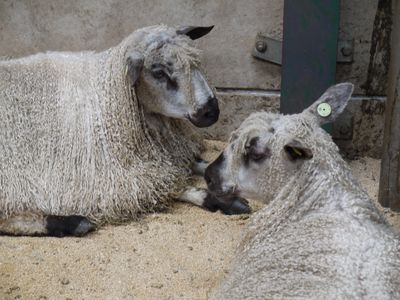 I mentioned that no doubt we would have fish and chips for dinner one night - and that's what we did on Friday ....... we went to Keswick - and tucked into a delicious meal ........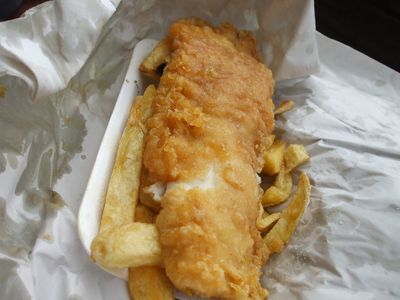 ....... sitting by the lake
On Saturday morning, Malcolm dropped me off (he went off for a day out ...... and of course he took a camera - more about that later in the week).  I headed to my friend Helen's stall, to have a blether with her and our mutual friend Lizzi.  While we were chatting, someone else joined us ...... and she turned out to be Jill (no blog) from New Zealand, whom I had arranged to meet later in the day!  Jill is originally from Scotland - she still has her accent!  It was lovely to meet someone who until now I have only known through comments and emails.  I then did a spot of shopping, and returned to Helen's stall, where I had arranged to meet my blog friend Emily, who was there with her friend Emma.  They had yet to have breakfast, so we headed off to the restaurant, whre we met another of their friends, Tracey.  While they tucked into breakfast, I was very good and only had a cup of tea!  We had a lovely time chatting and swapping bloggy stories ...... then it was back to shopping!
After a while my feet were complaining, so I went to have a seat and listen to the musical entertainment ..... and had a lovely chat with a super knitter from Yorkshire, named Heather
Suitably revived, I returned to the fray, and stopped to watch Owen Jones making his wonderful baskets (photo used with permission)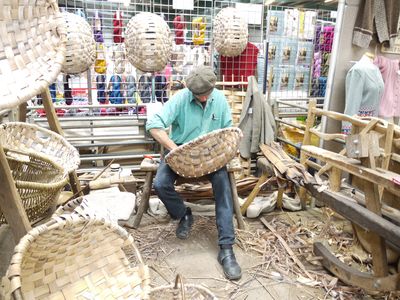 Ingrid Wagner (fresh from being featured on the cover of Outlandish Knits) was happy to have her photo taken too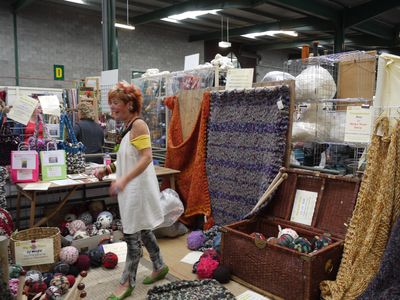 So ...... what did I buy?  I'll tell you tomorrow, as now it's time for the weekly knitting project update!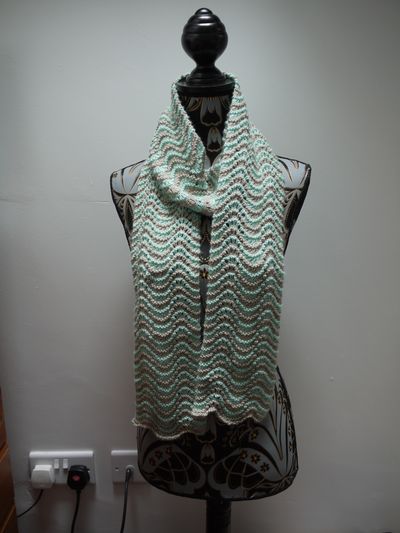 I am delighted with the scarf!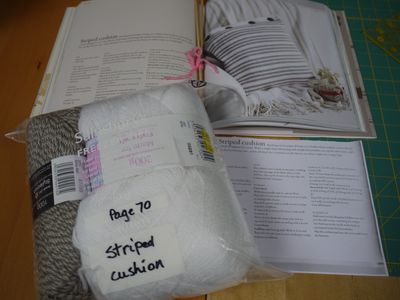 I've skipped the lavendar bags and baby hat, to do the cushion next!
ps, the front garden looks as it it has been invaded by giants moles - I'll explain tomorrow!!