........ of course I bought some yarn!  And of course I bought it from my friend Helen
lusciuos sock wool (socks for me)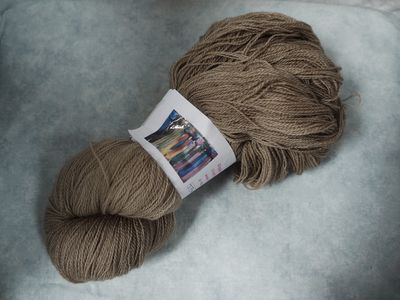 gorgeous plain colour (socks for Malcolm)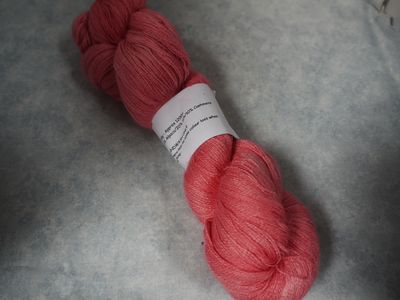 divine laceweight yarn
These are funny little egg-shaped balls of rug wool - I think I will use it to knit and felt stripey bags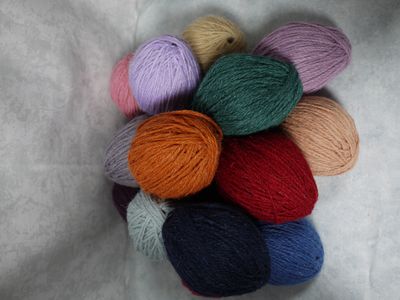 The other bits and pieces ......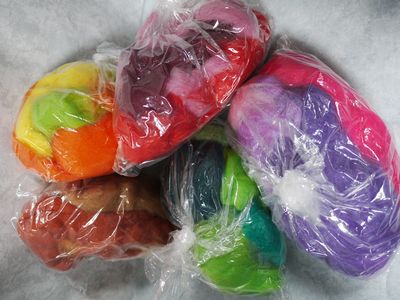 multi-coloured bags of wool tops for needle felting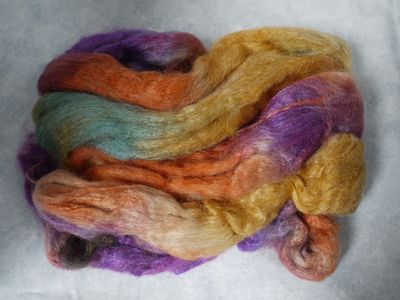 baby camel hair and silk, for embellishing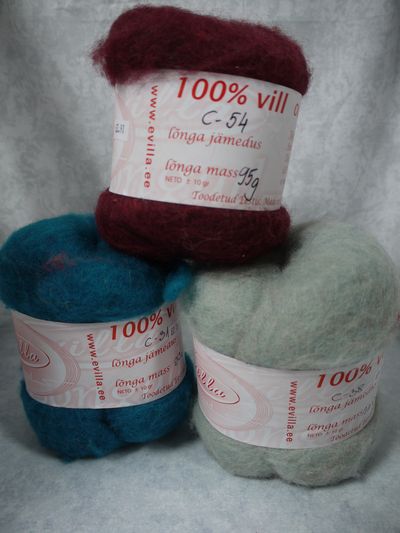 pre felt for the embellisher
a wonderful Australian magazine
I also bought something very special when we were in Keswick - this may look like an ordinary bag .....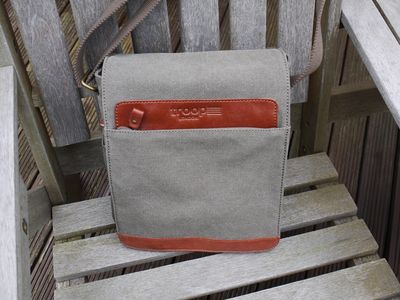 ....... but is a padded bag for the camera!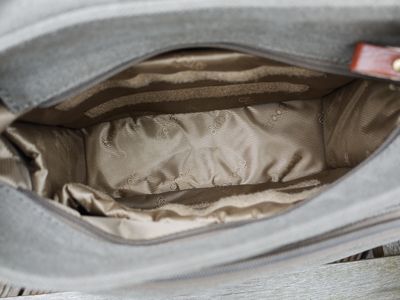 On to the state of the front garden ........ yes, at last work has begun on our new sewage system.  It took quite a while to get all the permits organised - but finally the work is under way.  There are holes everywhere!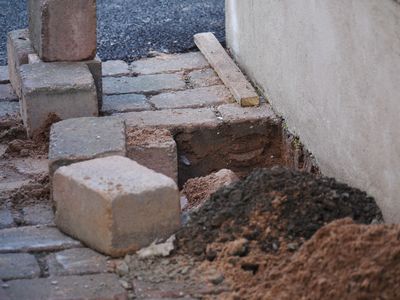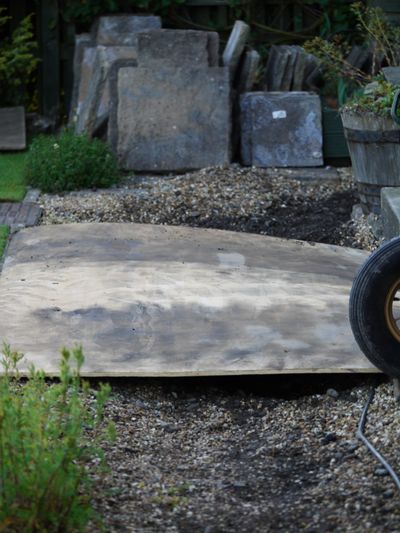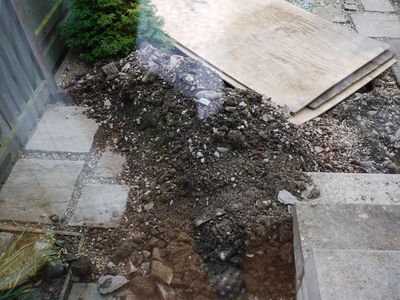 ....... and just to make things more miserable for me, my bathroom has been tied in to the new pipework, so it's out of use until the whole system is up and running, so I will have to share Malcolm's shower room!!