This tale of woe started back in March.  I went to have my routine eye test, and although I was surprised when the optician said that my right eye had changed a great deal (he actually said it had gone from being short sighted to long sighted), I assumed that he knew what he was doing.  The new glasses duly arrived, and after struggling with them for a few days, I decided they just weren't right and took them back.  To shorten a very long story, I got a refund and went to another optician, who completely disagreed with the first optician.  So today I went to collect the new glasses ..... and they have to be sent back, as they have not been given the proper coating ........ aaaargh!! 
On to happier things!  The other day, when I was reading Meredithe's blog, she mentioned the town of Tyabb.  I then had this conversation with Malcolm
me : we went to Tyabb when we had our Melbourne holiday, didn't we
him: yes
me : that's where Magic patch Quilting was
him : if you say so, I don't remember what all the quilting shops you visited were called
So I googled Magic Patch Quilting - up came its entry in Yellow Pages - and yes, it is in Tyabb.  So I left a comment for Meredithe saying I had been in the shop and had bought a kit.  Meredithe replied, asking if I had made the kit ........ well, almost!!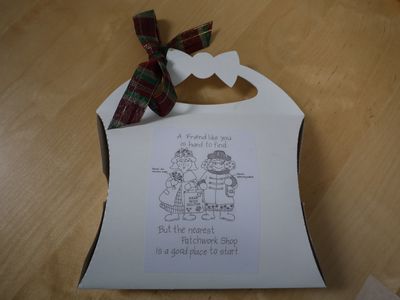 I liked the box so much, I kept it!
I have done all the stitching, but haven't made anything yet!
a closer look at the friends shopping
I used French knots for two of the flowers  ........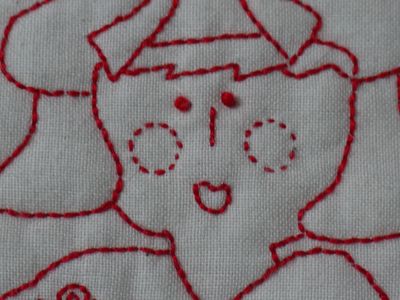 and tiny beads for the eyes
I wonder how much fabric she has in her shoppping bag!
I hadn't done any work on my Baltimore block since last Friday, so this afternoon, I stitched and stitched until I finished the petals on the big flower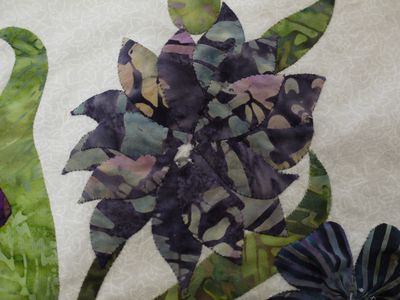 Of course I had to have a short break for my cuppa and cake ....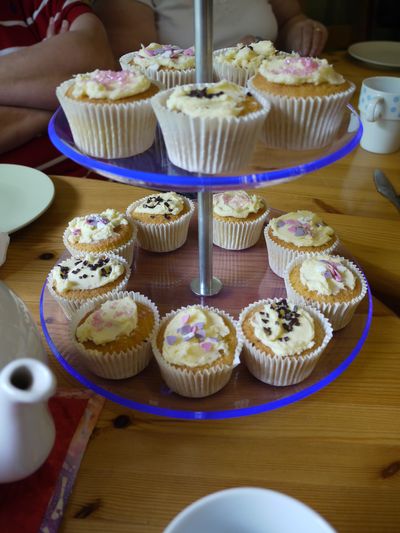 ....... I chose this one with little sugar hearts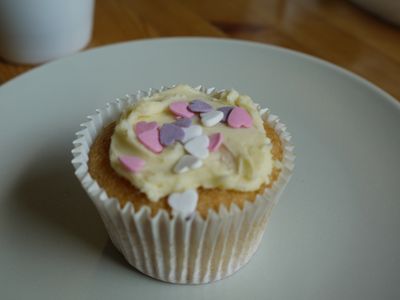 As you enjoyed last week's round-up of sundry photos, I thought I would do the same again this week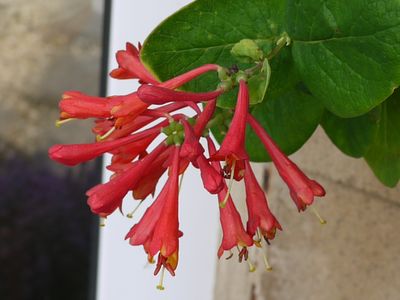 honeysuckle in the front garden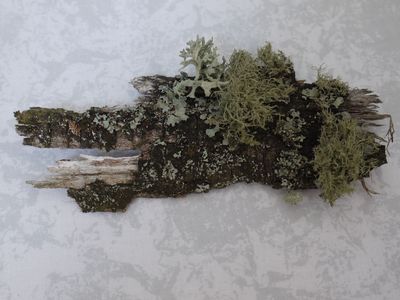 an interesting piece of bark and lichen I found the other morning
this lovely grass escaped the verge mowing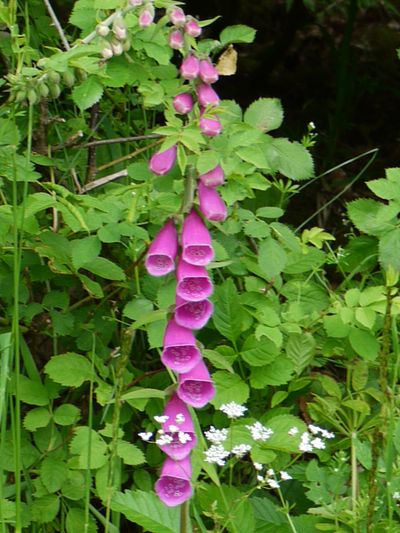 this is the first foxglove that I've seen in the verge!
I hope you all have a great weekend - it's Fathers' Day on Sunday, so I will be taking Malcolm out for a full Scottish breakfast!  Love, Anne