There was great excitement on Saturday when the post arrived, bringing a very special book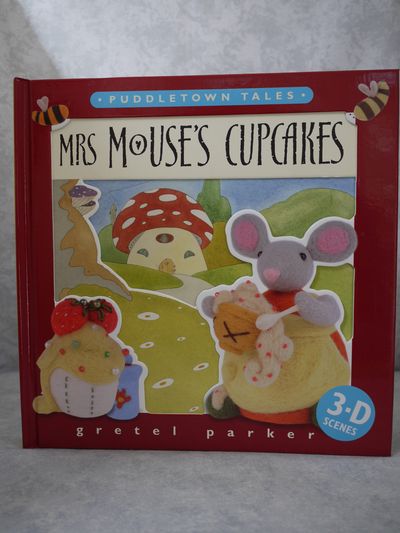 So why was I getting so excited about a children's book, I hear you ask?  Because the author is my lovely bloggy friend Gretel.  Would you like a little peek inside?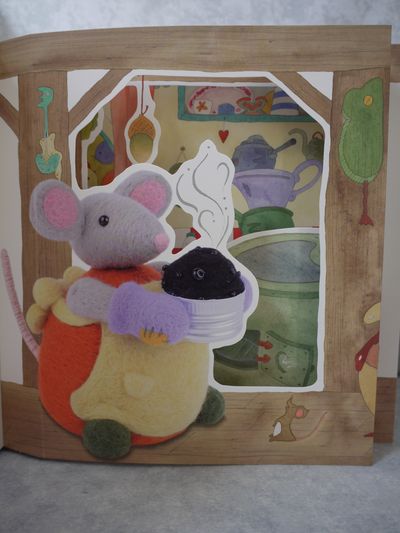 Oh dear, Mrs Mouse has burned the cake .........
........just as her friend Kitty Blue was due to arrive for tea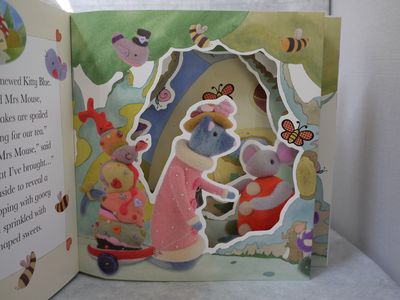 but the day is saved, as Kitty has brought a wonderful cake to share!
It's a charming book, but it is even more special when you look closely ....... Gretel needle-felted Mrs Mouse, Kitty, the cakes and lots of other bits and pieces.  And if that wasn't enough, she also did the illustrations - she is just so talented.  Of course I bought my copy from Amazon (it's the dreaded 'one click'!) ..... and I've got my name down to be told when the next book is available.  (The photos are used with Gretel's permission).
Yesterday was Mothers' Day.  Stuart wasn't able to visit, as he had another engagement (Alison's nephew's 1st birthday party, complete with bouncy castle - I couldn't compete with that!!).  But he sent me my present - gorgeous Kath Kidston gardening gloves (much too pretty to wear in the garden!)
I also got a card - I would like to think that he sent it because I look just like the slim, elegant lady on the front (apart from the cigarette!) ...... but no, it's because it's the cheekiest card he could find!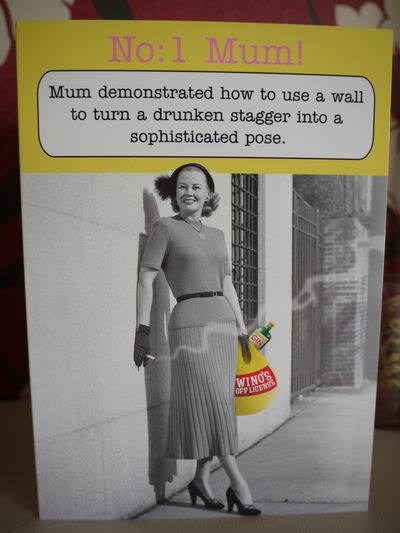 At first glance, the wrapping paper has cupcakes on it ..... but on a second look, the cupcakes are made from fabric and knitting!
In Stuart's absence, Malcolm took me out for breakfast - but I am much too embarrassed to show you a photo of the rather large breakfast that I ate!  We went to Selkirk, and I took some photos from the car - it's funny you don't realise how bumpy the road is until you are trying to focus the camera!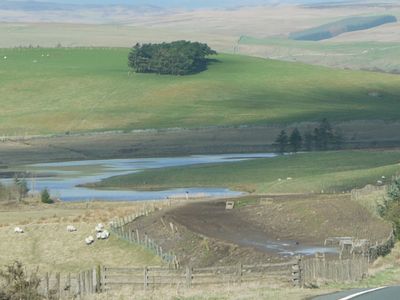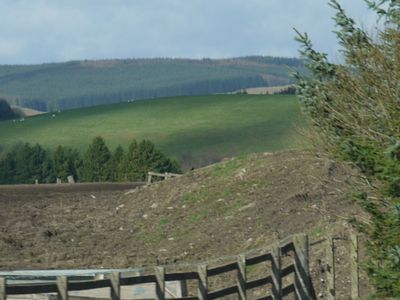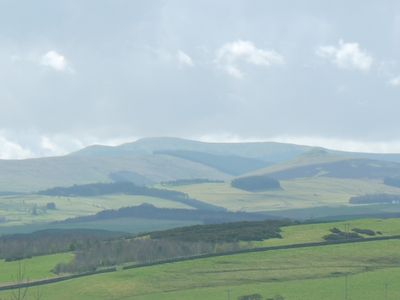 I was busy in the studio on both Saturday and Sunday afternoons, but I'll tell you all about that tomorrow.  To finish, of course, it's the update on the knitting project.  As the belt was just a little bit small for me (I knew I wouldn't wear it, so I just made it the size given in the pattern), I had to call on my lovely mannequin to model it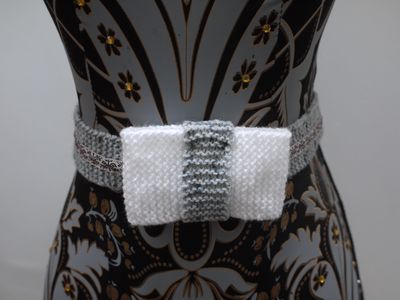 It ties at the back with a bow - very pretty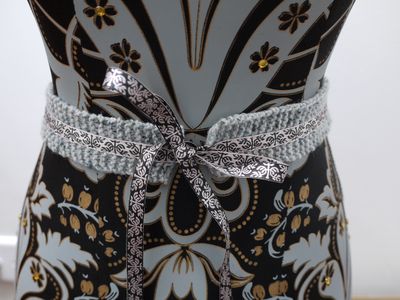 This week it's a needle case.  I found the perfect piece of fabric for the lining in the scrap basket!