This morning we had a lunar eclipse ...... I think this may be the first one I have seen, as usually these momentous events are obscured by clouds!  This first photo shows the lights of Hawick to the left, and the shadow part way over the moon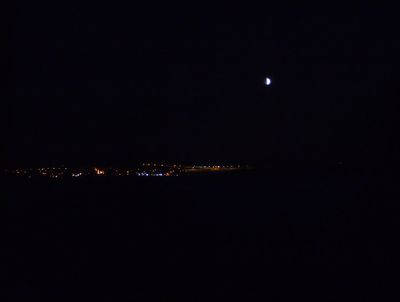 Then this photo shows the shadow further over the moon
But I can't show you any more photos because ...... it suddenly got cloudy!!  Later, when the post arrived, I was delighted to see this envelope ......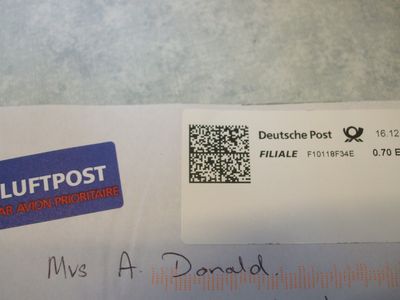 ....... as I knew it would be fron my lovely bloggy friend Lynne.  Enclosed with her Christmas card was this gorgeous crocheted snowflake
I think I might put it in the middle of my mittens bunting (don't worry, the flames are fake!!)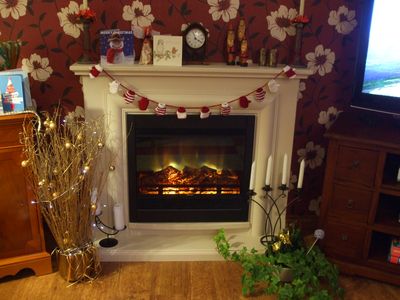 After having starlings in the front garden for the first time yesterday, there were two new birds outside the back doors of the studio today.  I had to consult the bird book for both birds.  I knew this first one was a finch, and the bird book confirmed that it is a bullfinch.  The colours are stunning ..... finally a bird to rival the fantastic birds that Karen has on her blog!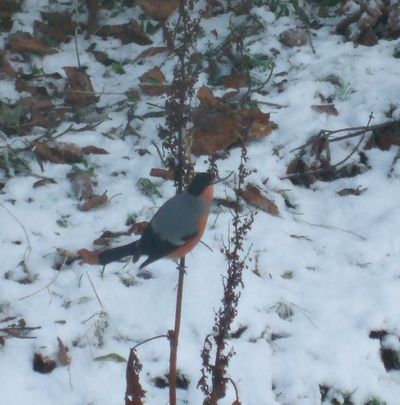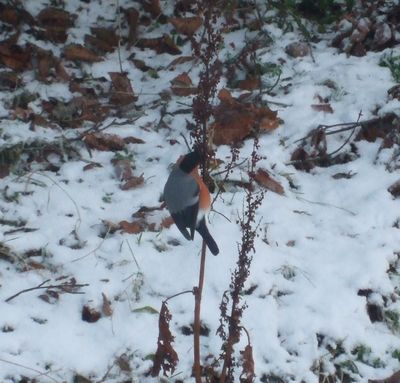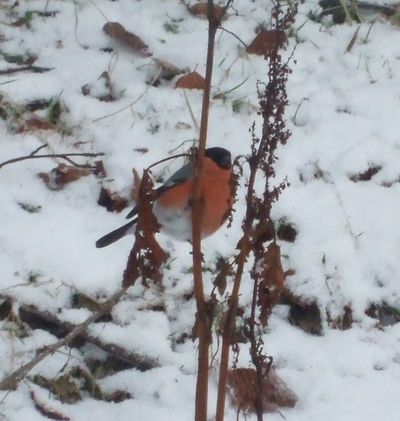 Then later in the day, there was even more excitement when three of them appeared, although I only managed to capture two of them (and one of them is hard to spot at the top of the photo!!)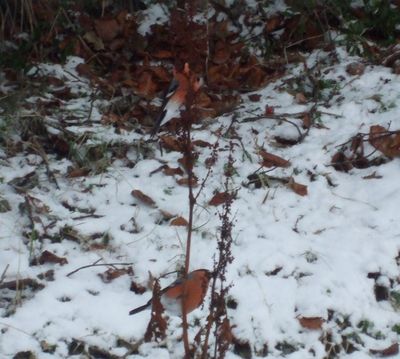 But the biggest thrill was this bird - although it took me a long time to get  photos of it!  There was actually a small flock of them in the tree, but they kept flying off whenever I crept up to the door to try to snap them.    After a long consultation with the bird book, I decided that they are redwings ..... birds that neither Malcolm nor I have seen before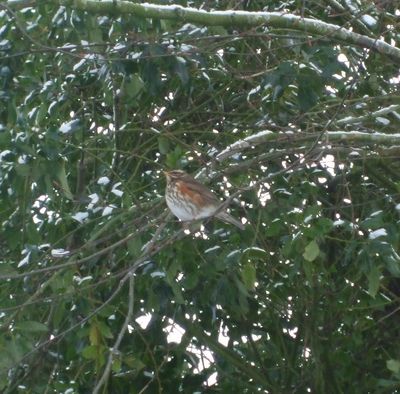 Once this one had finally sat still long enough to have its photo taken, it then hopped round and faced the other way, for this final photo