....... if I don't have my tooth to put under my pillow?  I thought the dentist might think I was a bit strange if I asked for my tooth, so I guess I won't get sixpence from the tooth fairy!  It all went as planned - he gave me so many injections that I'm still a bit numb three hours later!  He did all the nasty cleaning stuff, then before I realised what was happening, he had taken the tooth out.  I feel as if someone has punched me, but I'm sure that will have worn off by the morning.
Of course, no crafty stuff was done today - I couldn't have concentrated on anything before the dentist, and I've just been taking it easy since I got back.  Fortunately, I have some photos which I took on Sunday to share with you!  We went for a walk round the village of Denholm, which is only a few miles from us.  We have had a stroll round the main part of the village before, but this time we started off walking along the river bank.
The first thing we came across was this stone structure, which we think was part of an old footbridge over the river .......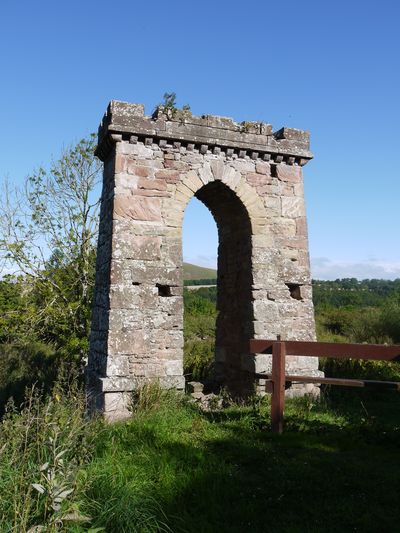 ...... but now both foot and vehicle traffic use this magnificent structure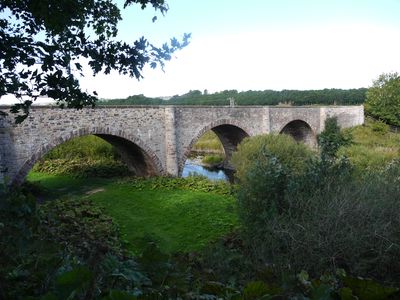 This may look like something out of a museum, but it is still a working petrol station........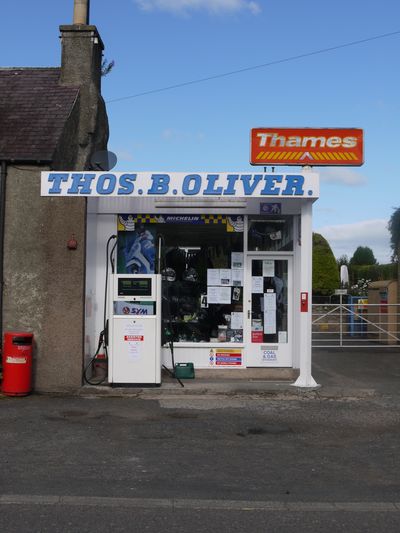 ....... and this telephone exchange seems still to be in use too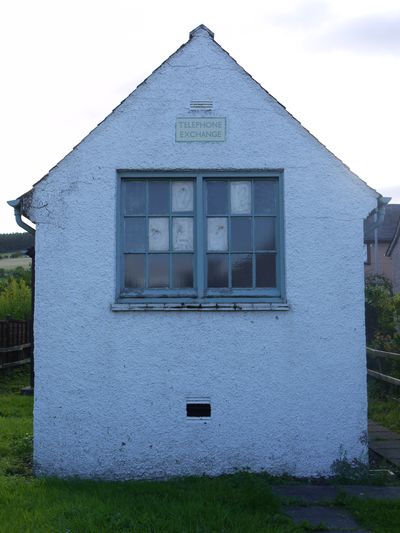 Just as I took this photo, a cloud of sparrows rose out of the hedge beside me!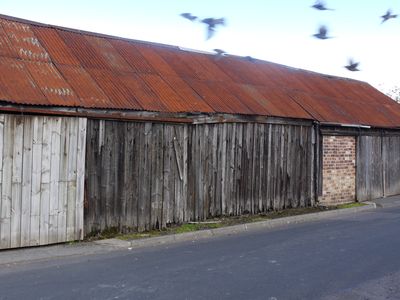 This house is on the main street - it has various sayings painted on the front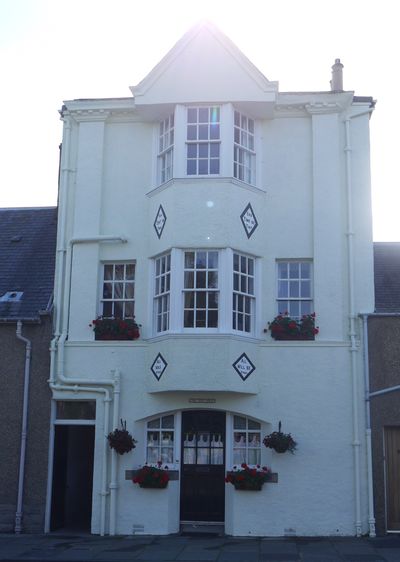 After all that walking, there was only one thing for it - we had to go for a cuppa and a scone!