I'm sitting with my poor aching feet up on my footstool, after a wonderful day at the last quilt show of the season (which is probably just as well, as the piggy bank is decidedly empty)  But first, of course, I have to tell you about last night's dinner with the birthday boy.  We were talking so much, I forgot to take a photo of the starters - tempura veggies for me and salt and pepper chicken wings for Stuart.  Then we shared a platter of sushi ..... we couldn't quite manage to eat it all, so the leftovers went home with us in a doggy bag and Stuart took them to work today for his lunch.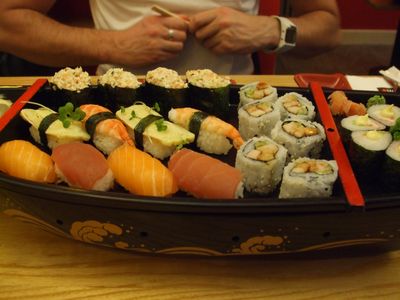 As you know by now, I can't post detailed photos of quilts, but I did take some general views - some photos may make it look as if the show was quiet .... but I took them when a lot of people were at lunch!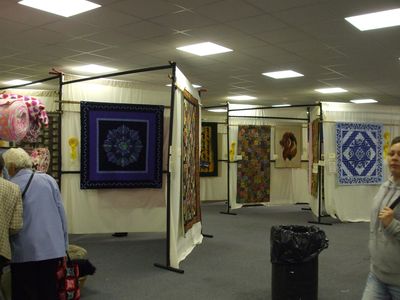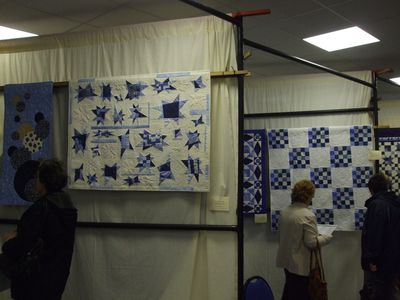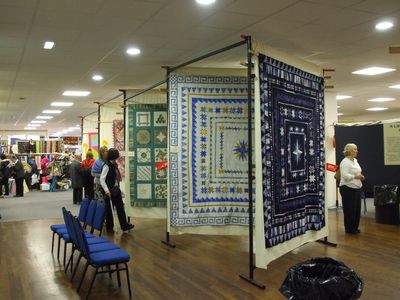 However, I will show you this one, the winning miniature quilt, as it was stitched by my friend Mhairi and I'm sure she won't mind!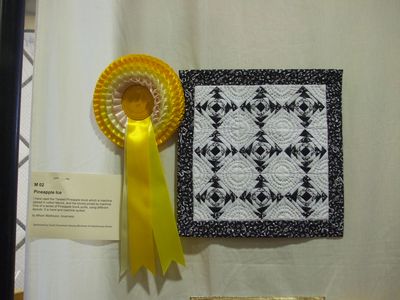 And to show you just how small it is, I put my (small) hand next to it (don't worry, I'm not actually touching it!!)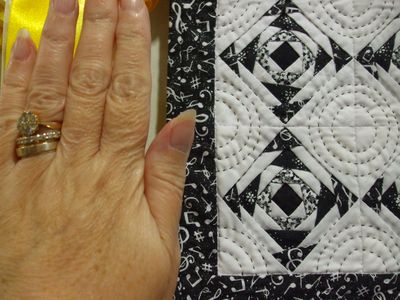 As always I met up with lots of friends and chatted to lots of other ladies - we quilters really are a friendly bunch.  At lunch I shared a table with some delightful ladies who were showing off their purchases - beautiful fabrics and all sorts of patterns and projects.  So did I buy anything - well maybe just one or two little things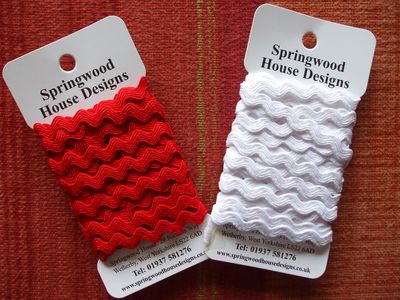 lovely ric rac
a top up for my batik collection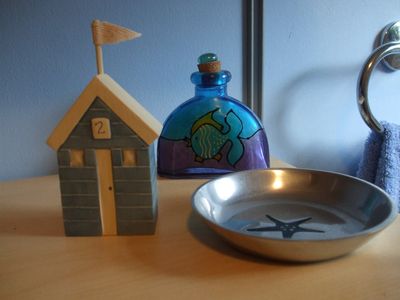 a tiny beach hut to add to my seaside themed bathroom!
But please don't think that Malcolm has been left out of my shopping - when I was in Falkirk yesterday I bought him two books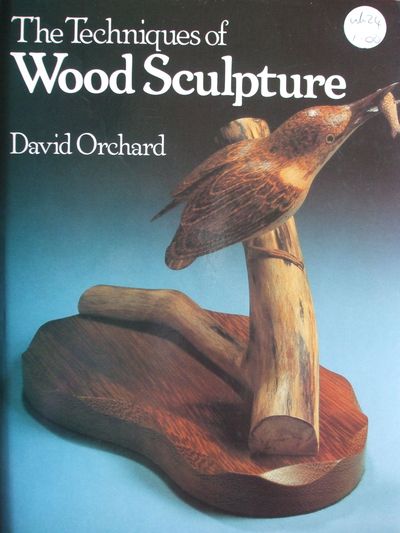 a charity shop bargain!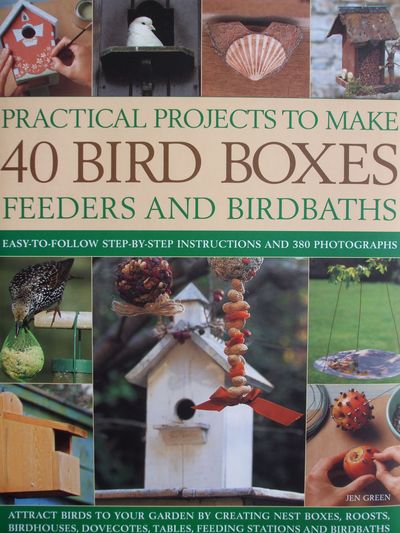 this should keep him busy for a while!
Don't panic, I haven't forgotten about showing you what I was doing on Wednesday!  I was at Borderland Fabrics to do a workshop on Invisible Machine Applique with Dawn Cameron-Dick.  We learned various techniques and made four samples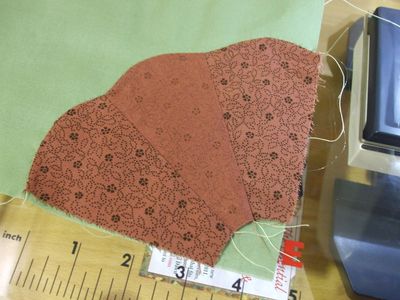 a section of dresden plate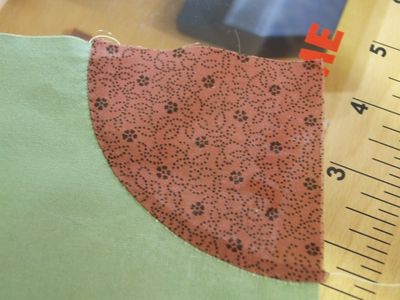 a corner of drunkard's path
a neatly stitched heart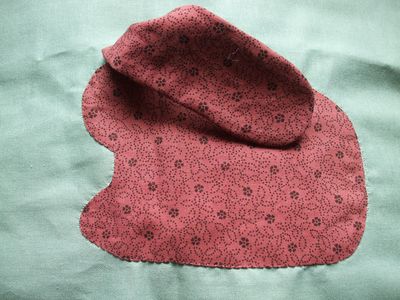 a very cute bunny
To achieve the invisible stitching, we used ........ invisible thread!  In the past I've struggled to use nylon thread - it tends to have a mind of its own, but with Dawn's expert tuition, I had no problems at all.  I love hand applique, but I will certainly use this method again.  Some of us stayed on for the evening talk, so we had fish suppers for dinner - naughty but nice!  If I tell you that Dawn's talk was on needles and thread ...... yes I can see you yawning all ready!  But the talk was very interesting, and will be a big help in future when it comes to choosing the right  machine needle and the correct weight of thread for a project.  (we learned why thread is described by weight - but I'll tell you that another time).
I'm hoping to get a lot of sewing done this weekend - the chickens have been sadly neglected!!  I hope you all have a good weekend, love Anne