........ it's my room!  This parcel arrived in the post this morning - a present from Sue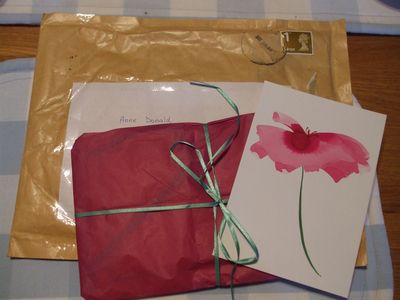 We had decided to do a little swap (oops, I forgot to take a photo of the things I sent to Sue) ....... I was thrilled to open my parcel and find this super cross stitch - so there is no arguing, the studio is mine!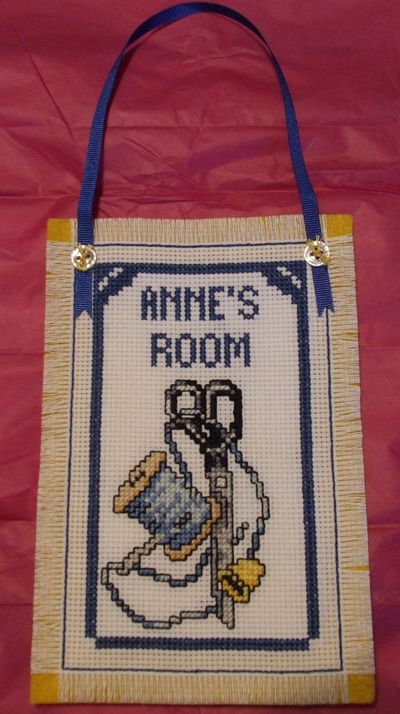 I found the perfect spot for it this afternoon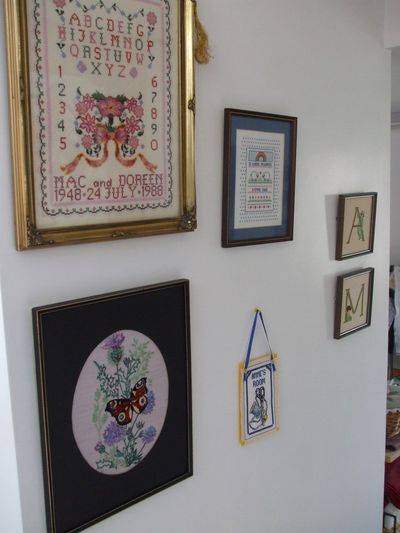 I had gone out to the studio to use the embellisher, as Stuart had asked me to make something for him, and as we are going to visit him tomorrow, I thought perhaps I should get on with it!  He had asked for a coaster, six inches in diameter, with a two inch hole in the centre.  He wouldn't say what is it for, so like me, you will have to wait until tomorrow to find out!  The only other requirement is that it matches the colour scheme of his hall.  I pulled this unpromising lump out of the storage box ......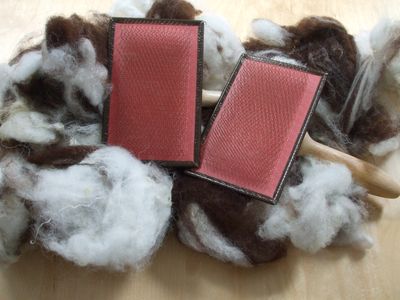 I carded some of the off-white stuff, and soon had made a start to the needlefelting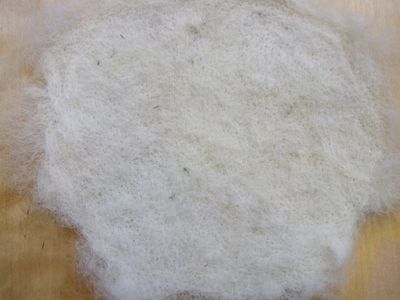 A quick look in the kitchen produced a plate and an egg cup to use as templates for the circles
so that I would know where to add my design
and then ..... oops - I got so engrossed in what I was doing (as I was working the design freehand) I forgot to take more photos - so we go straight to the finished article!!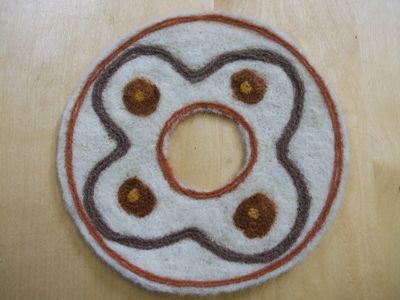 Yesterday I mentioned jam - I've made more plum and bramble jam (although as this batch has fewer brambles it is paler)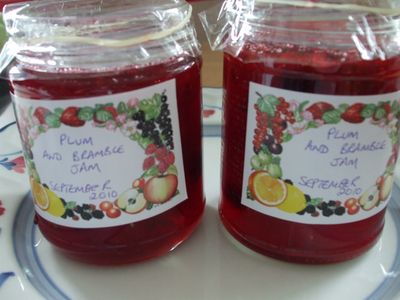 I also started a batch of apple and rosehip jelly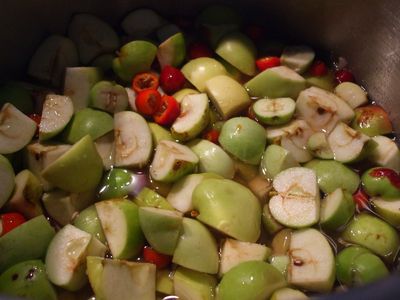 Which I left overnight in the jellybag to drip through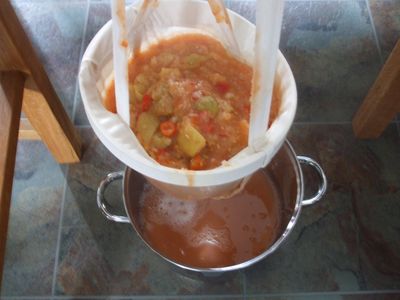 Then boiled up with the sugar this morning, to give two big jars, which will be delicious with our porridge over the winter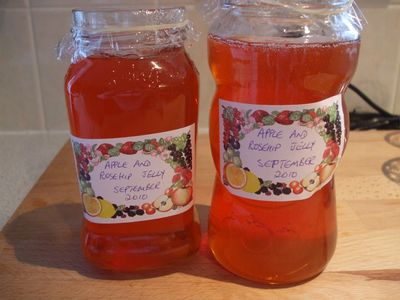 And of course you have still to see the rosemary jelly.  It turned out really well, producing a full jar and some left over which we had with roast lamb for Sunday dinner - it was very good!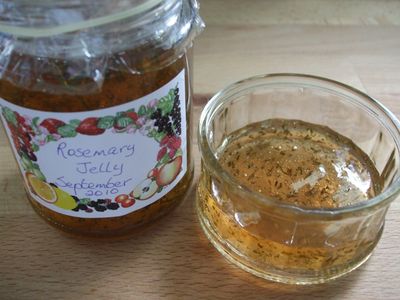 ps - there may be more jam/jelly/chutney posts to come ..... while I was writing this, our neighbour 'Jim the Farmer' came to the door with a big bag of plums, with offers of more plums AND cooking apples!!