As promised, I have more photos of the rhinos in Chester - I just wish I could go back and see more of them!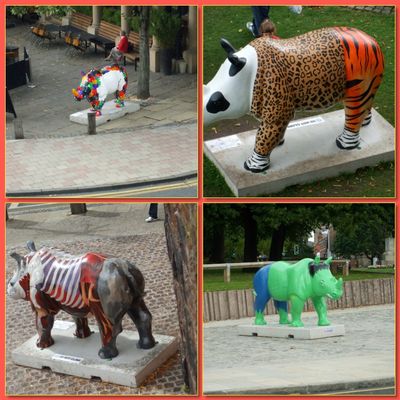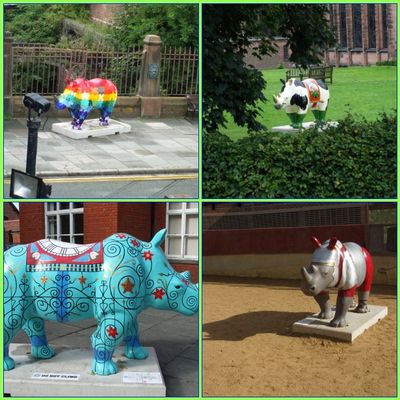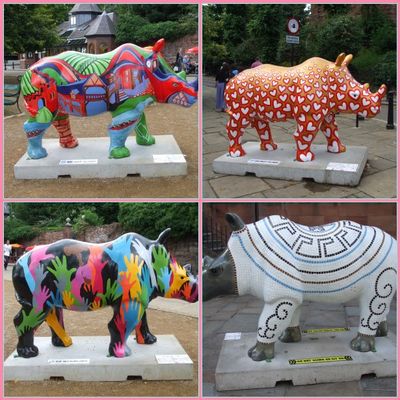 Then, there was the visit to the Needle Museum.  It was very interesting, not just for me to learn more about sewing needles, but also for Malcolm as there was lots of information about the engineering methods involved in their manufacture.  And it wasn't just sewing needles - I I had to avert my eyes from this display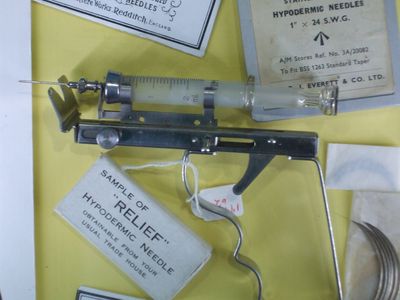 Needle making was a major provider of employment, as you can see from this census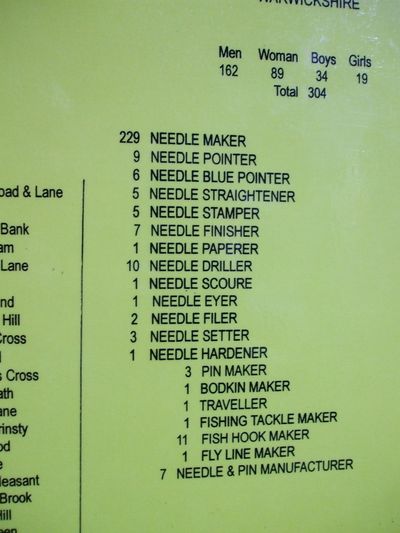 If you think all needles are the same, look at this display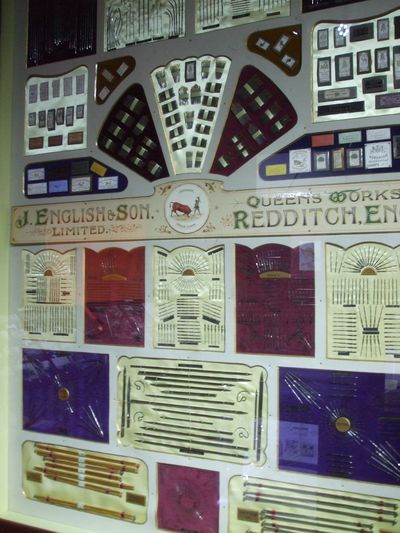 But if you were thinking of applying for a job, you might want to read the conditions of employment first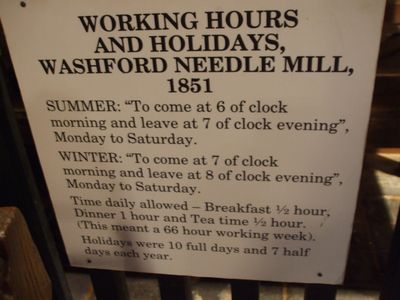 Perhaps you would rather just use some needles to produce wonderful work like this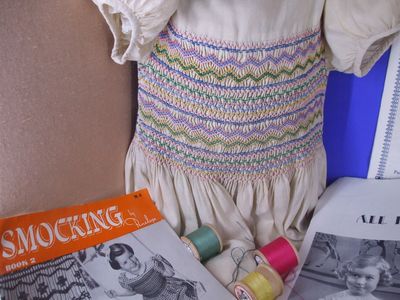 I won't tease you any longer ..... yes, it arrived!!  A very big, very heavy box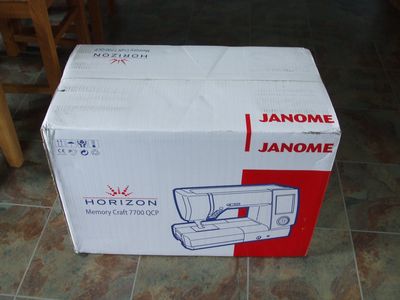 After a great deal of unpacking and organising, I eventually took the machine out to the studio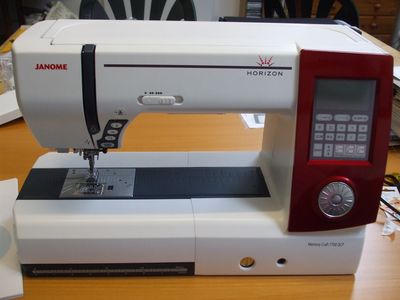 Then I lifted the lid ......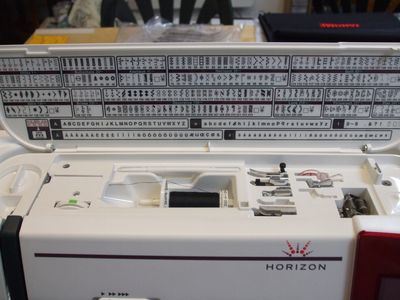 ..... an amazing array of stitches and fonts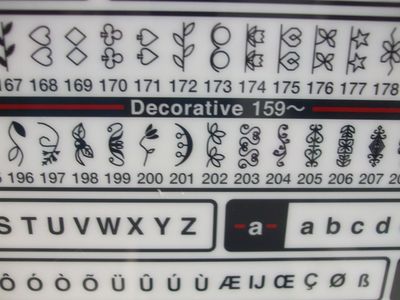 Of course I had to have a little play - I've used black thread on yellow fabric so that you can see the stitches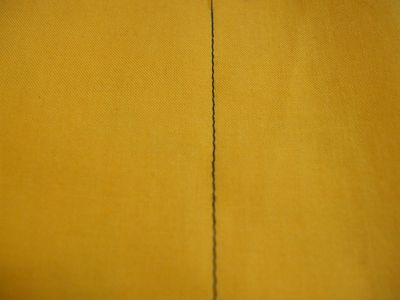 my first stitches - a bit plain, can we have something fancy? 
a row of umbrellas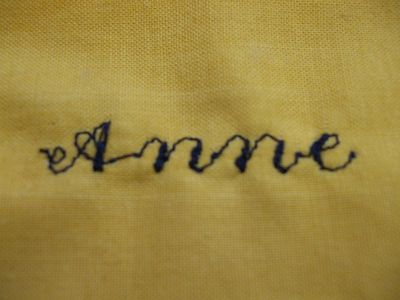 one of the three fonts
I think it is going to take me quite some time to get to grips with all the functions and features - so if you can't find me, I'll be in the studio!
ps - except for tomorrow, when I'm off on another adventure!!