When I said yesterday that I was going to show you photos of the old sinks, I didn't think I would start with this photo, which I took today, showing a vandalised sink ...... but the culprit wasn't a badly behaved persom, but a four-footed one (we could tell by the sheep poo on the drive!)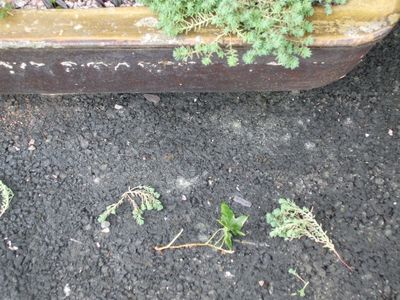 Fortunately it wasn't serious damage!  Here are the sinks looking good .....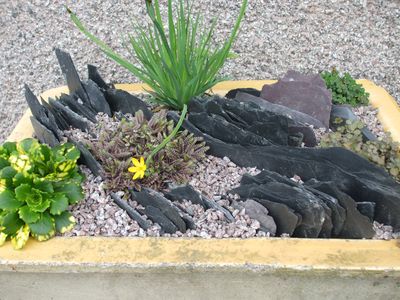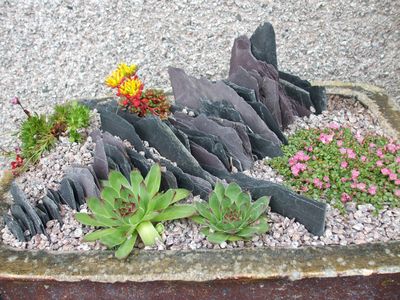 While I was at the front of the house taking photos of the sinks, I also took this one of our neighbour's mock orange - I just wish you could smell it too - it has a lovely scent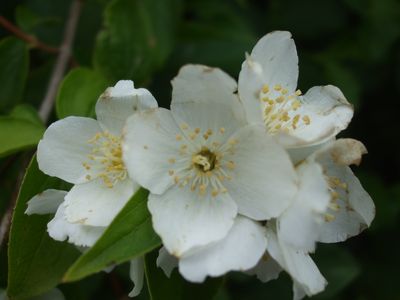 In the back garden, this fuchsia has flowered in one of our hanging baskets
This petunia is a lovely colour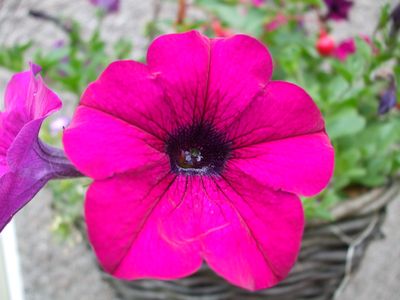 Do you remember the plant that we think is a wisteria?  Moving it and pruning it back hard seems to have done the trick - it has grown a lot and is starting to twine round the wrought iron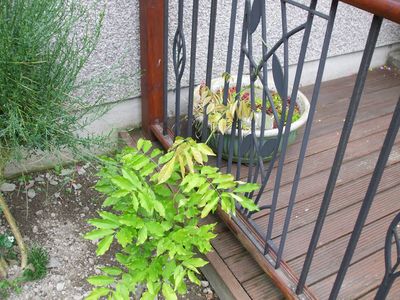 The Bees' Balm is beautiful - although it isn't as tall as last year - I don't know if that's because of the severe winter, or the relatively dry summer!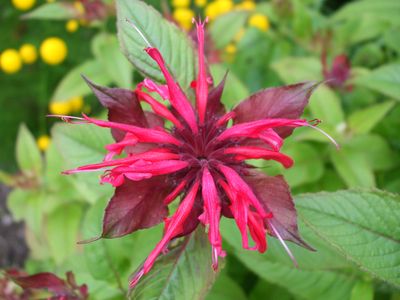 I have been getting on with Maia - I have now worked two repeats of the main pattern, and I love the delicate shading in the yarn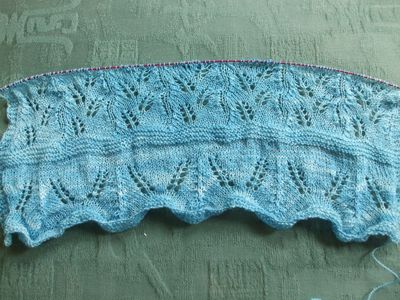 Kylie has posted photos of her parcel - do pop over and visit her lovely blog to see her cushions and the other little things that I sent her.