Another early morning walk and another soaking!!  But, try as I might, I just can't burn off enough calories when I'm sewing (and I love my food too much!!), so I have to get out there and walk my three miles.  Today is St Swithin's Day and folklore says that if it rains today, it will rain for the next forty days ........ and yes, it has rained here today!  So this morning, I bought a lightweight, waterproof, breathable jacket to wear on my walks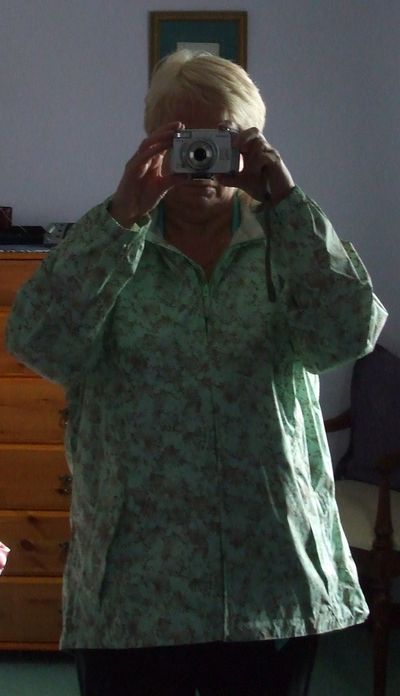 When I was walking this morning, I saw lots of snails.  At first glance, they all look the same, but on closer inspection, you can see that the patterns on their shells are all different.  Thinking about the snails, reminded me of something in my pile of UFOs.  Some years ago, I went to a workshop to make the 'snail trail' block.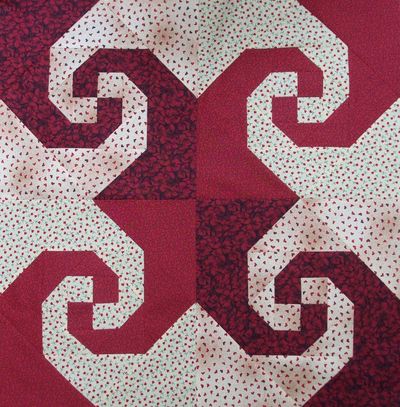 Although the block isn't too complicated, it does require very precise piecing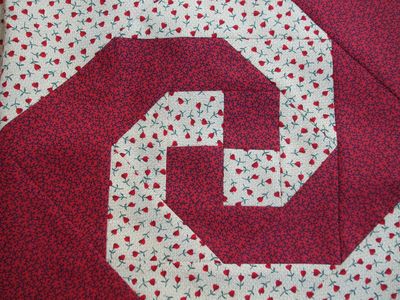 While looking for that piece, I also found these projects waiting patiently in the queue to be finished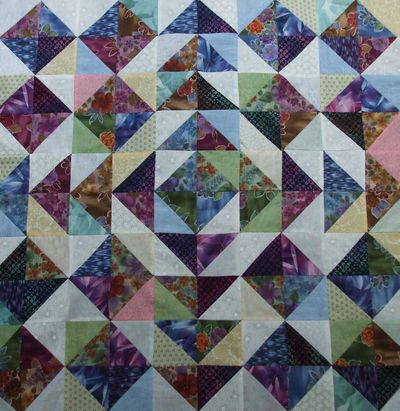 This was made at a workshop exploring the possibilities from using dark and light fabrics in half-square triangles.  It was good fun to try out all the different patterns that can be achived, before settling on this final version, which shows several different combinations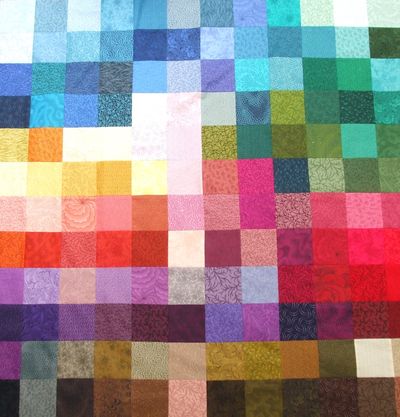 This is the background for a piece that got abandoned (I can't remember why) - it is made up of 144 three inch squares of fabric .... all different!  Eventually it will have large flowers appliqued on to it.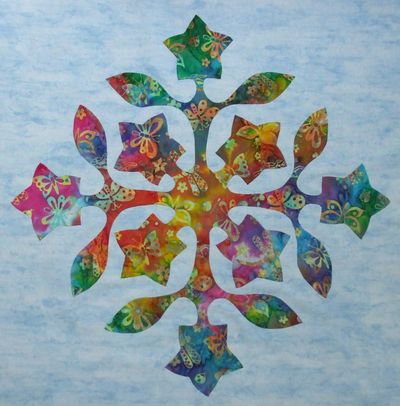 This lovely Hawaiian block was done as a challenge.  It is needle-turn applique, which was my challenge to myself, as it is my least favourite method of applique!  It will probably end up as an ABC (Another Bl**dy Cushion!!!)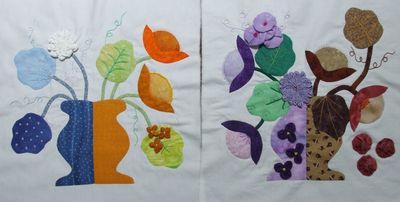 These two blocks were never intended to be finished - they are samples from a class I used to teach on applique.  They show how different the same blocks can look with different fabrics - in this case showing the four seasons.  I later developed this into this wallhanging ...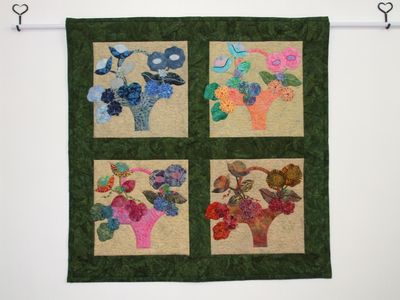 Bonnie Baskets
I like to add quirky little details to my work, as you can see here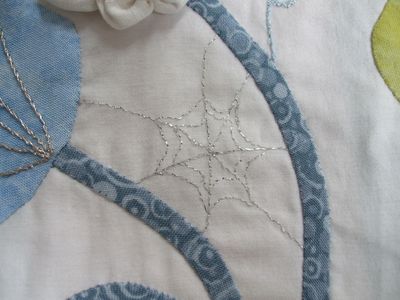 I also included a spider's web on this wallhanging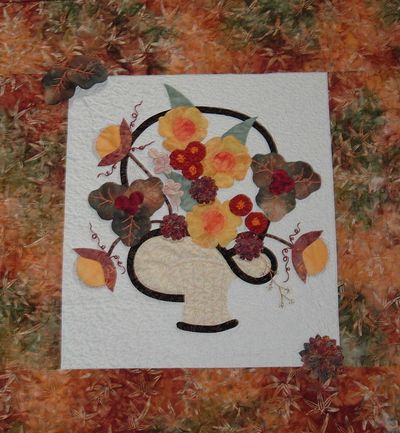 Autumn
as you can see in this detail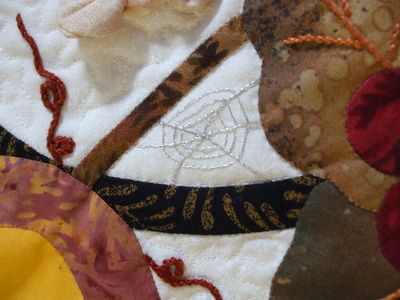 And to end, something completely different!!  When we got home yesterday, these three little balls of fluff were sitting on the gutter above the front door.  Malcolm stood very still, while I quietly got the camera out - I took this photo, then took a step forward to take another one .... but that was a step too far and off they flew