The plan for today had been to go to Morpeth to visit Jennifer, but it started snowing yesterday afternoon, and by early evening, this was the view from the lounge window
We had hoped it might vanish overnight, but this morning the front garden looked like this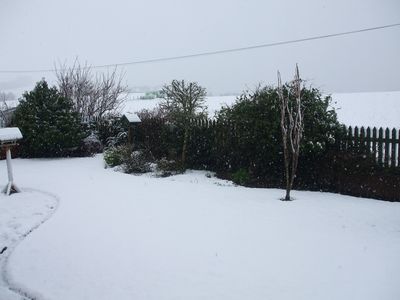 and this was the scene in the back garden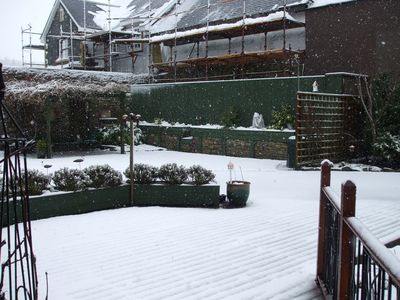 As the snow was falling steadily, we decided we would stay at home, which turned out to be the right decision, as the main road was closed later in the day!
However, there were certain little people in the house who were glad to see the snow ......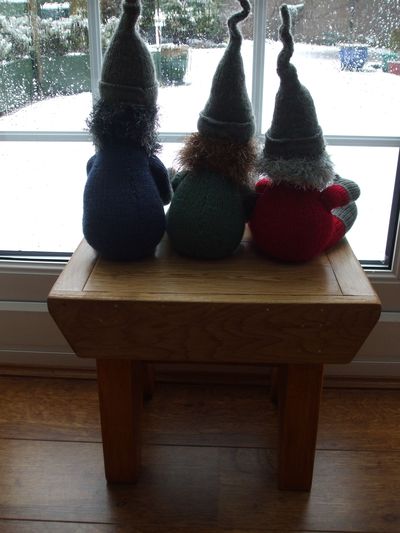 the Gnome brothers watching the snow
But, I hear you ask, what are they sitting on ...... we haven't seen that little stool in previous photos.  Well, that's because it's a new stool, which has just been made by Malcolm!  Here are the Gnome Sisters admiring it
It is a traditional stool called a cracket.  You can read more about crackets here and here.  Malcolm made this one for his other sister Judith, but I have put in an order for one and I rather think Jennifer would like one too!  When he makes the next one, I will have to make sure I get photos of the various stages involved, so that I can post a woodworking tutorial ...... but for now, here is another view of his first one!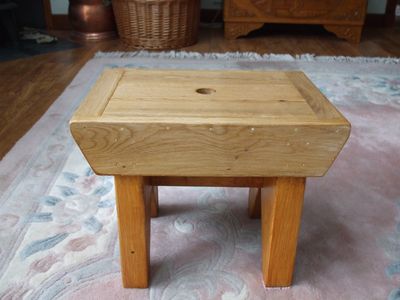 Yesterday, I was delighted to find this book in a charity shop.  It was first published in 1977, with this edition coming from 1983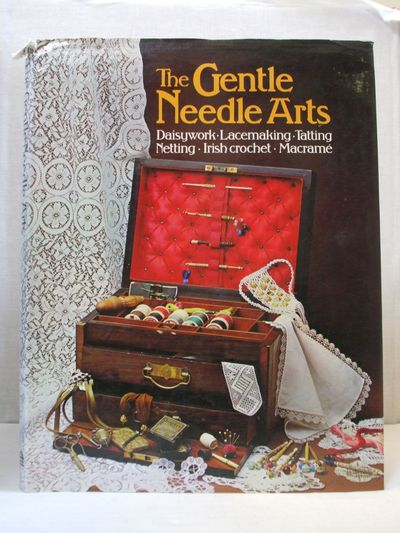 I almost wish I had open shelves in the kitchen so that I could make this edging for them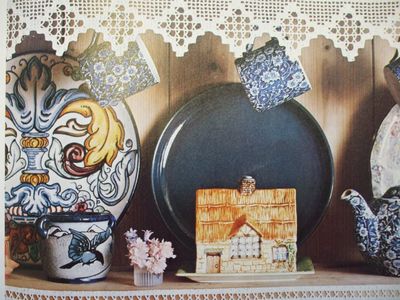 I think this knitted tablecloth is gorgeous ...... but I don't think you'll be seeing one on the blog any time soon!!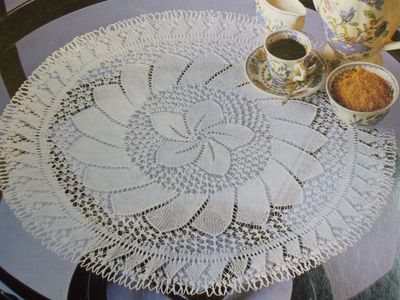 After such a horrible start to the day, the snow is now melting and the sun is shining .....