The weather really has been miserable, and one of the casualties was my bird table, which was blown over and suffered abroken leg.  This little robin was very unhappy this morning, as he can't quite manage to use the fat-ball feeder!!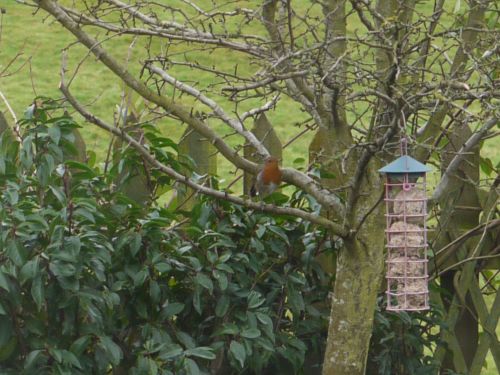 This afternoon, however, was considerably brighter (except for the pouring rain!), when I went down to Chesters for the Christmas Fair.  First stop was at Lindsay's stall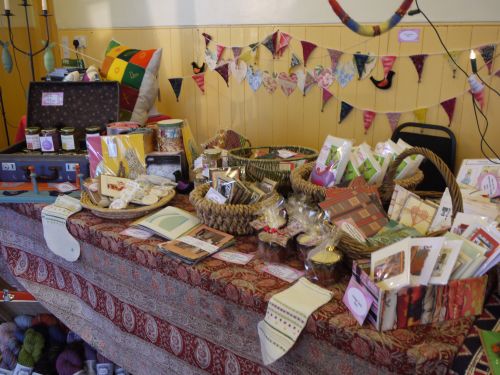 can't tell you what I bought (it's for Malcolm's Christmas!)
Fiona's lovely felted things (again, I can't tell you what I bought!)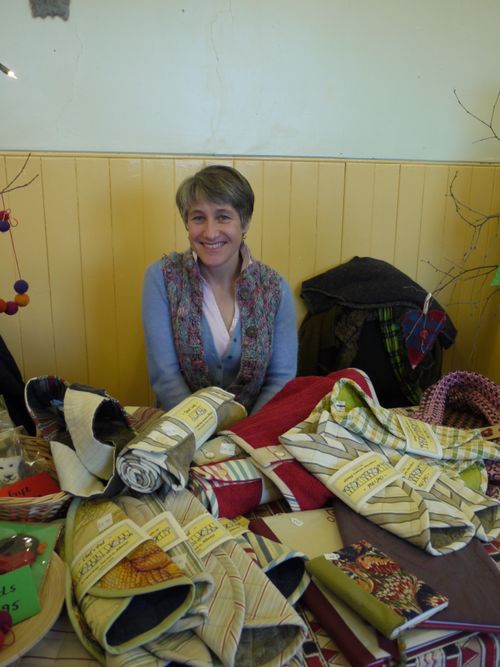 Alison's lovely kitchen accessories - I bought a towel to match the chef's pad that I bought from her at the last Woolgathering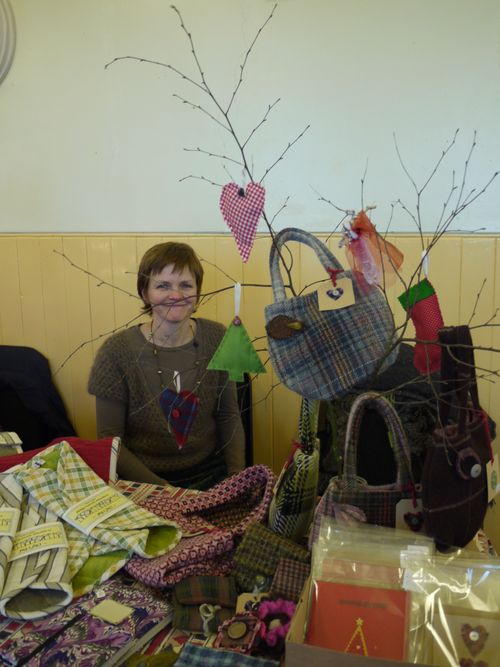 Janet and her wonderful fabric creations
gorgeous jewellery from 'Beautiful Beaders'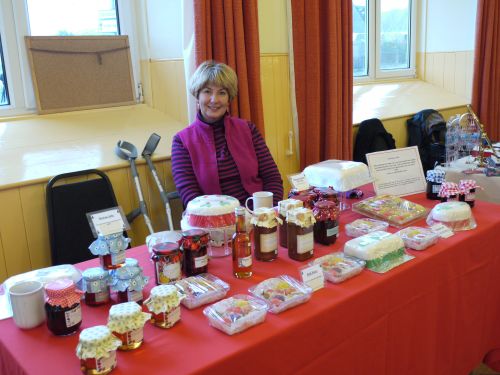 Lorraine with her delicious Christmas goodies - beautifully iced cakes, jams, chutneys ..... and her award winning speciality, marzipan petit fours.  I don't like marzipan, which has presented a problem in the past when it comes to decorating the Christmas cake, but that has been now been solved!  I only put icing on the cake, then put the lovely marzipan fruits on the top, so that Malcolm can have some marzipan with his cake.  Did you notice the crutches beside Lorraine?  She went over on her ankle last week and has damaged the ligaments in her foot - which is a bit of a hindrance at this busy time of year!!

Hope to see you tomorrow for Shadow Shot Sunday - but after the weather of the last few days, I think it will be some archive shots!!