The rain finally stopped and the sun came out, although it is still very windy (but we don't mind, as it is helping to dry us out!!)  I went for a walk after lunch and by the time I got back home, the cobwebs had been well and truly blown away!!  Everything looked clean and sparkly after so much rain and I took lots of photos. I am keeping some of them for Sunday as they are good Shadow Shots, but here is a selection of the others ......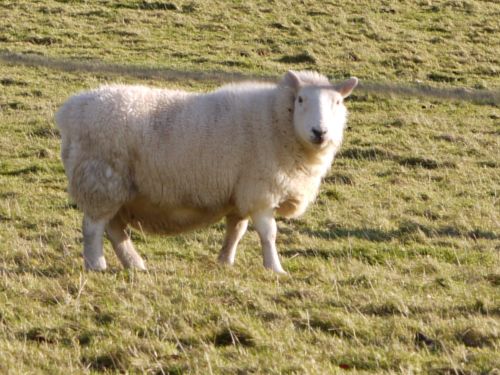 a clean and fluffy sheep after all the rain!!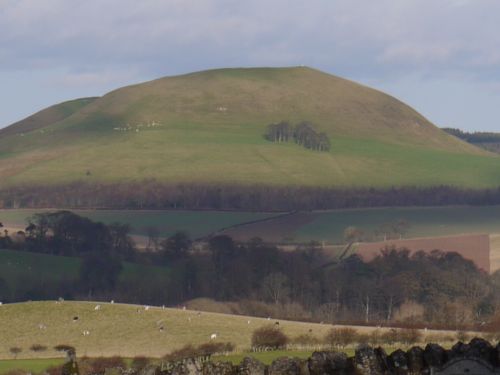 the Minto Hills in the sunshine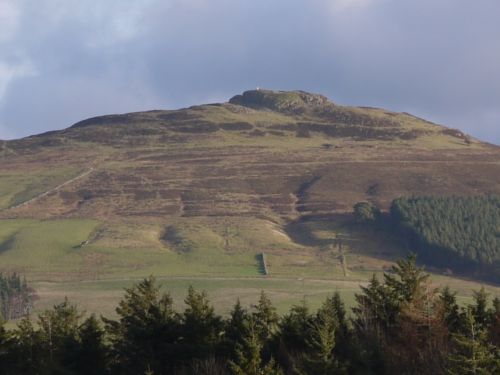 Ruberslaw, also bathed in sun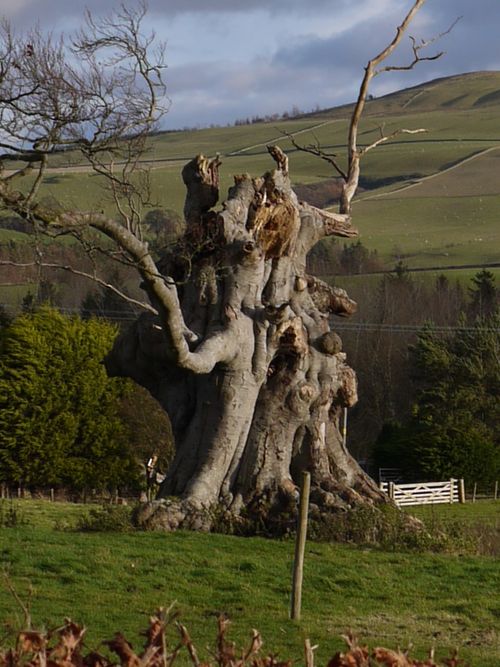 I know you've seen it before, but I love this tree!!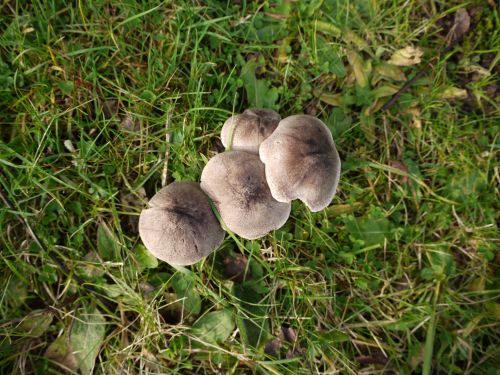 the damp conditions are ideal for mushrooms!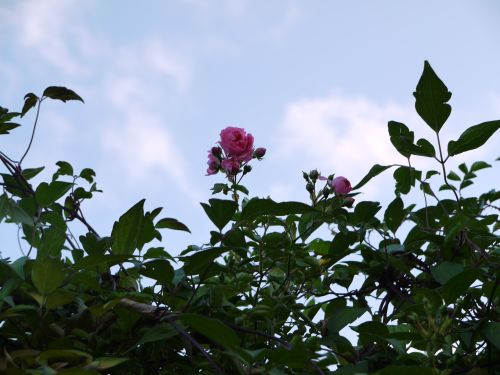 the rose on the pergola refuses to believe that it's winter!
When I got home, I took off my boots at the back door, and as I walked through to the kitchen to make a reviving mug of hot chocolate ......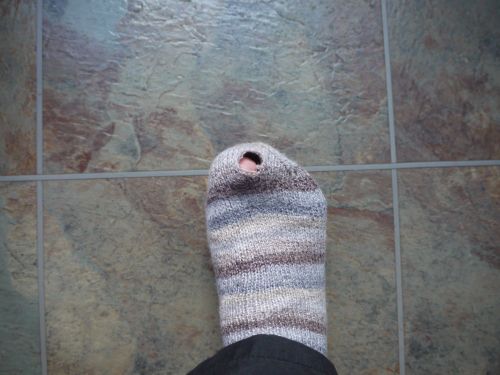 oh the embarrassment - a hole in the toe of my sock!!
Tomorrow, we will gather with family and friends to say our last goodbyes to Malcolm's Dad.  Of course there will be lots of tears, but I am sure there will be laughter as well, when we talk of our memories ... like the time I was demolishing a cupboard for him, to allow for new central heating to be installed.  When a batten on the wall proved to be somewhat stubborn to remove, I did what any sensible person would do ... I hit it very hard with a large hammer!!  He laughed about the day for years!!  I just want to say a last thankyou to everyone who left comments or e-mailed.  It is a comfort at such a sad time to know that so many people have been thinking of us.