After falling in love with the gorgeous bull, today (fickle thing that I am!), I transferred my affections to a cute ram.  However, this isn't a real live one, but a toy one that we saw this morning in a shop that has just opened in Hawick, called 'Quaint or Ancient'.  The shop is a wonderful mix of quirky gifts (quaint) and antiques (ancient!).  I have named the ram Tuppence (another name for a ram is a tup) and he has joined Jacob - I think next time I will have to buy some ewes!!)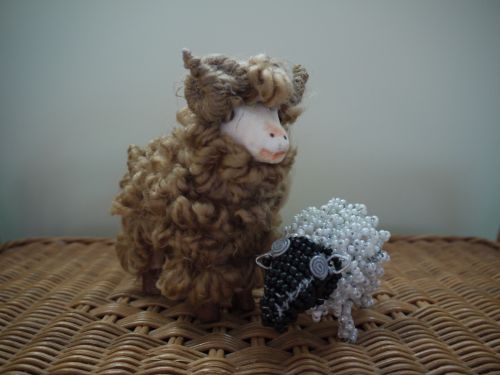 It wasn't just me who bought something in the shop - Malcolm couldn't resist some of their lovely blue and white china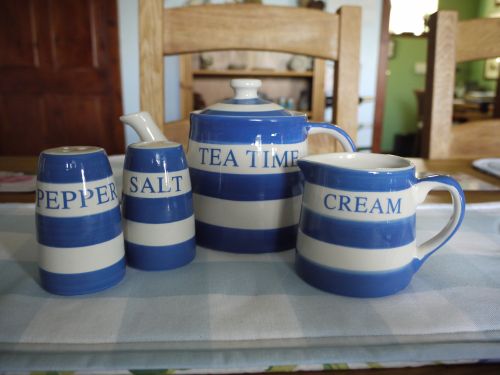 It looks lovely on our blue and white place mats and table runner, as does our bowl of pot pourri and autumn squash
Also new in the kitchen is the tea cosy, which I finished yesterday - I turned in the edges of the openings and needle-felted them in place, to make it fit better.  When I took the photo, the light wasn't very good in the kitchen, so I took the teapot, resplendent in its cosy, out into the front garden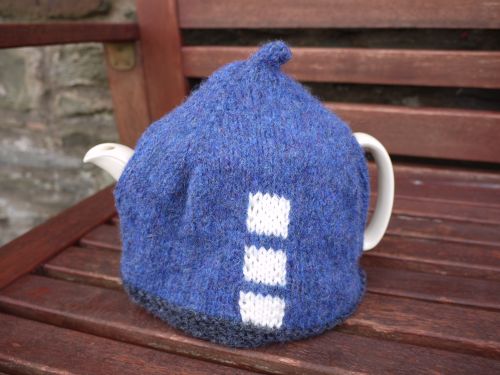 I paused on the way back in the door to take this photo of a pot of winter plants that I bought in the supermarket on Monday when I was doing my weekly shop!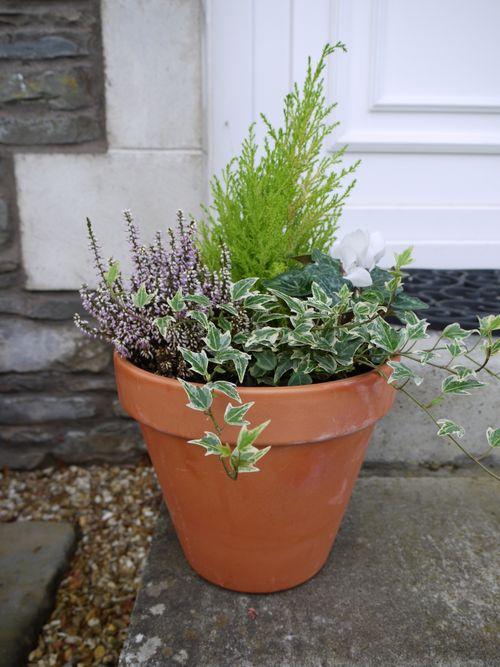 I took this next photo late this afternoon when the sparrows arrived for their teatime
feed from the bird table.  They are very fussy and eat all the choice bits from the bird food, leaving behind one kind of seed - but I refuse to put out more food until they eat it all up!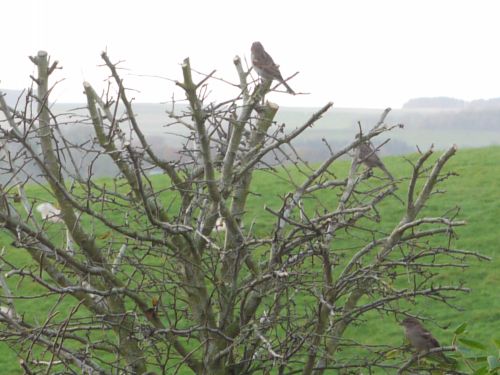 On Friday, my lovely blog friend Lee celebrates her birthday.  We are in the middle of a postal dispute, so I didn't want to post her card (and there may be a little pressie too!), so I'm 'posting' her card on the blog (clever!!)  Again, because of the poor light indoors, I took the card outside - there was a slight problem though, as it was a little bit breezy, and every time I went to take the photo, the card would blow over!!  Finally, I managed to get a photo .....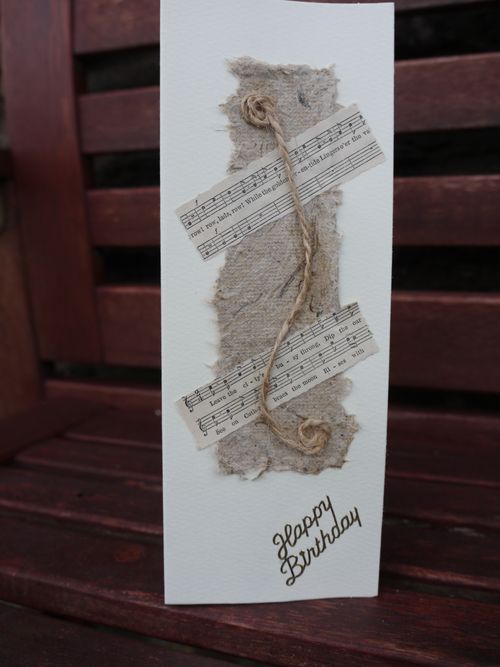 ..... but I then went indoors to take a photo of the inside of the card (you'll probably recognise the location - it's a chair in front of the French doors that I use quite a lot!!)
I know it's only Wednesday, but we're going away for two days, and although Malcolm has booked us into a hotel with wi-fi, just in case I can't do a post tomorrow, I wanted to make sure that Lee got her birthday card on time - Happy Birthday Lee - I hope you have a super day with your family - and enjoy the wine after your detox!!!!