....... with our new neighbour!  He's gorgeous - young and handsome, with beautiful big eyes ....... and oh, you should see his muscles!!  Would you like to see a photo of him?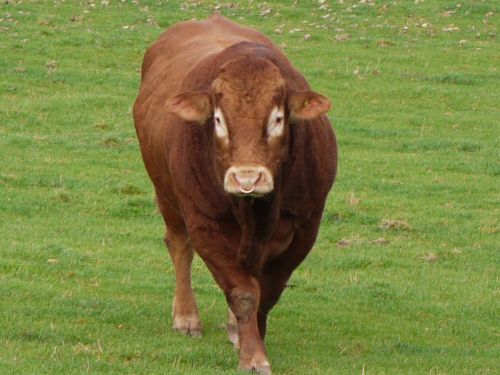 isn't he lovely!!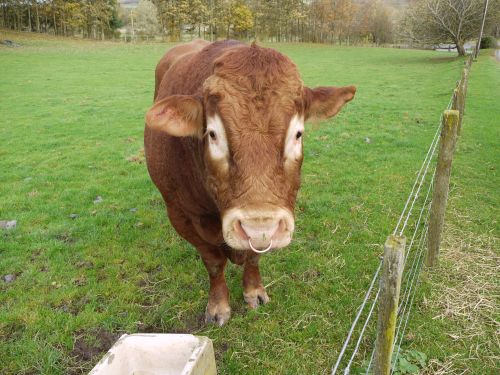 I was slightly worried when he came over to the fence - he is very big!!
Now I have some lovely news to share with you.  Stuart's colleague Emma gave birth to a daughter yesterday.  She is called Mia, and Mum and baby are both fine.  I took another photo of the hat and socks ......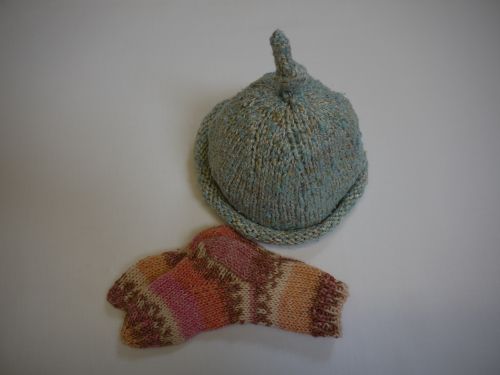 and now I can tell you what I have been knitting over the summer, which has been a closely guarded secret, as Emma reads the blog .........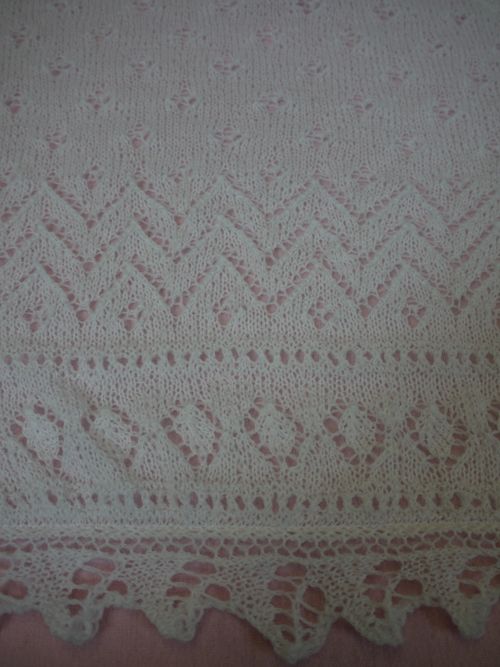 ........ a shawl.  It's not quite finished, I am just sewing on the last of the edging, and then it will be washed and blocked (stretched).   It's knitted in two-ply, so it's quite fine ...... and it's a well travelled shawl, as I knitted quite a lot of it on holiday!
When Emma told Stuart she was pregnant, he promptly said that I would make a quilt for the baby!!  So today I had a browse through my stash, and came up with four very different ideas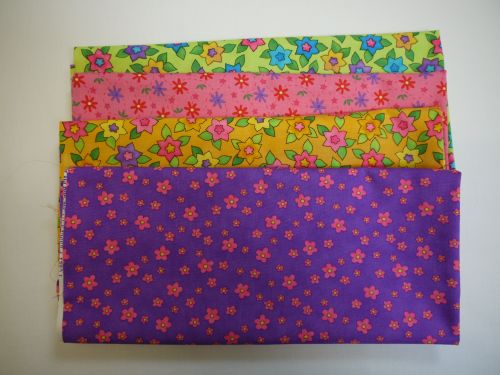 very, very bright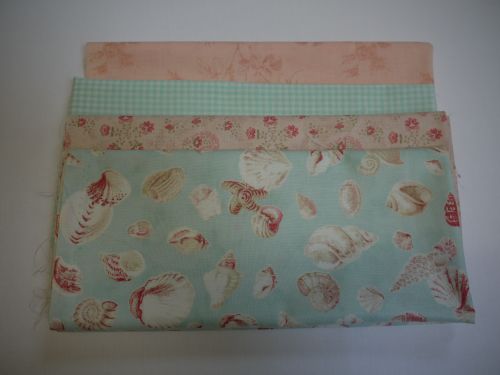 tasteful pastels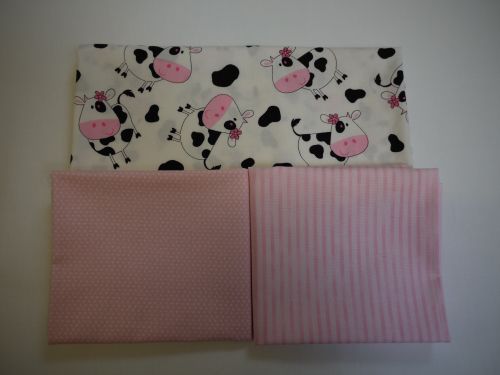 fun cows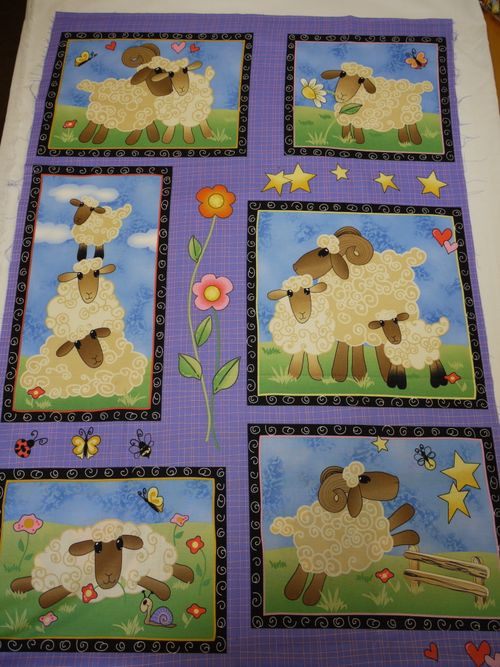 very cute sheep
I can't decide which one to choose - perhaps you could leave a comment and tell me which one you prefer!
This week's word for 'weekword' has been chosen by Leenie - do pop over to her blog to find out what word she has chosen - and maybe you could join in this week!