On Thursday we headed over the Border to England, but instead of crossing at our usual point, we headed south west to Dumfries and Galloway, as we were on our way to Carlisle.  As well as doing some shopping (possibly for Christmas!!), we indulged in  a bit of history, with a visit to Carlisle Castle.  The castle and the surrounding area was fought over for many years, but in the end, the English prevailed!!  Despite its age, it is still an imposing structure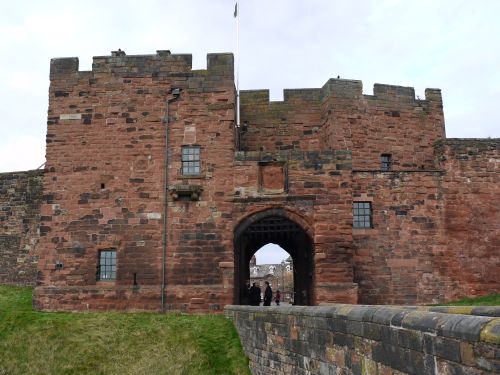 the entrance gate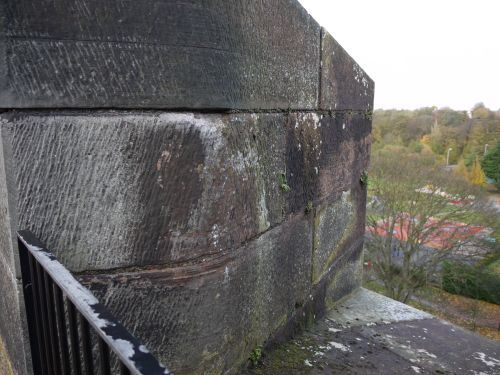 this photo shows the thickness of the walls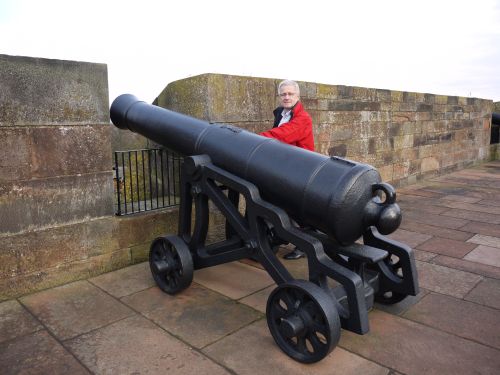 To defend a castle you need weapons, such as this cannon, but on closer inspection, we saw the makers mark .....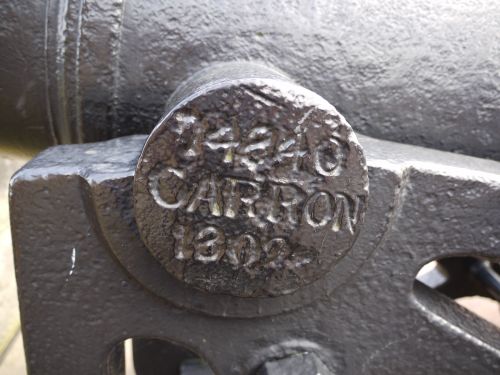 ...... I think this might be called ironic - this cannon, defending an English Castle, was made in Scotland!  It was made by Carron Iron Works - the site of which was about half a mile from our last house!  Although the works have long since gone, there is still a company on the site called Carron Phoenix - they make beautiful sinks - we have one in our kitchen!!  If you have studied military history, you may have come across a carronade - a type of small cannon - which of course got its name because it was manufactured by Carron.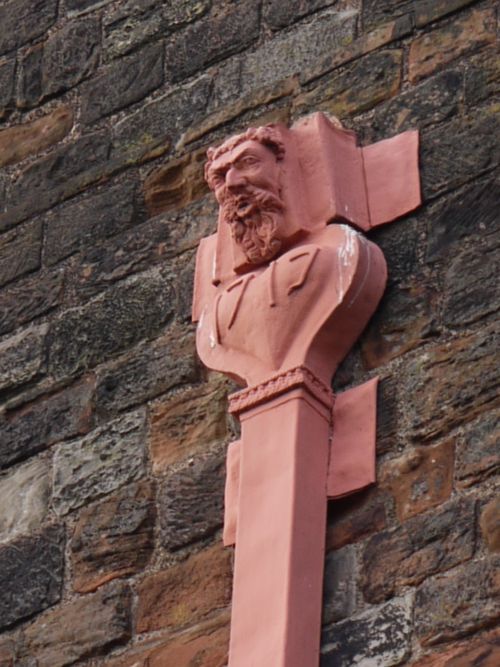 this is part of an old drainpipe, dated 1717!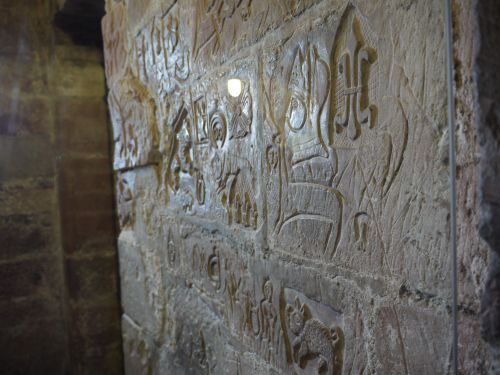 is this early vandalism?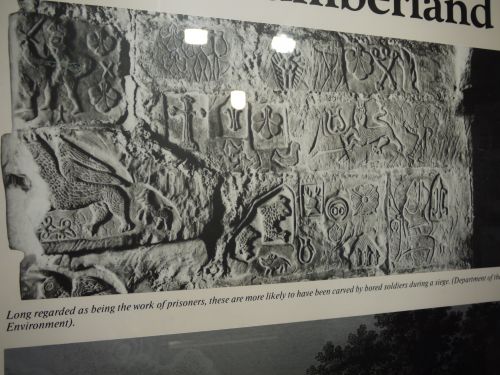 this is the official explanation!
this old fashioned hairdressers is across from the castle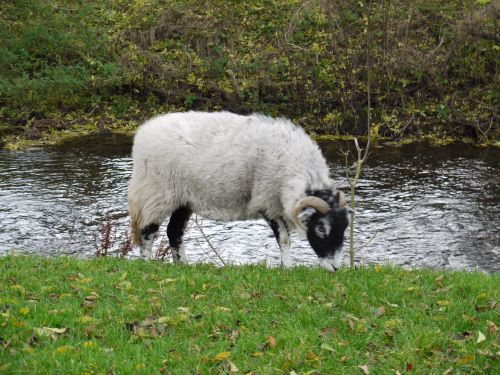 Friday morning in the village of Caldbeck, with sheep in the car park!!
a brief stop for .....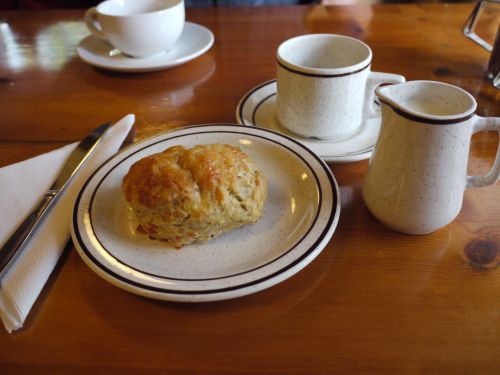 a cuppa and a scone, then all things woolly at .....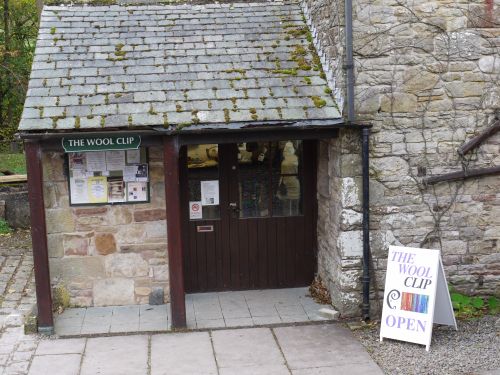 the Wool Clip - the organisers of the wonderful Woolfest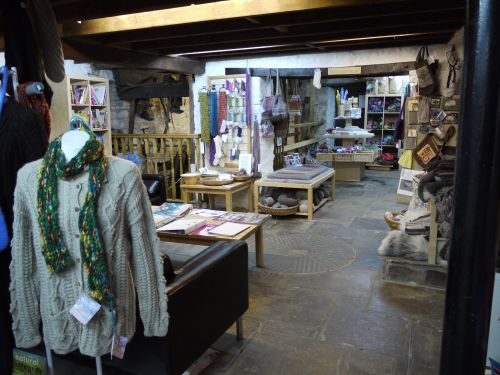 wool, wool and more ......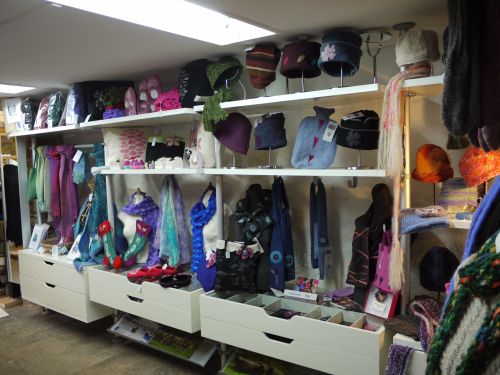 .....wool!  You will see what I bought soon, when I do a little needle-felting tutorial!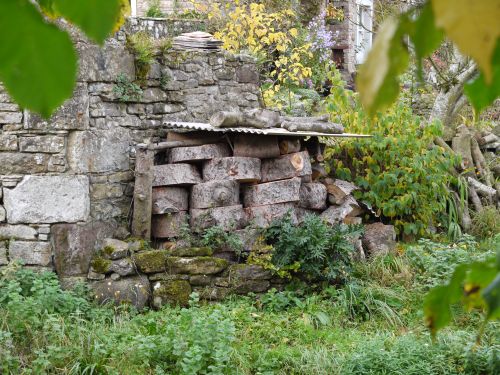 On the way back to the car, we saw this wonderful log pile - it's just as well that it was on the other side of the stream, or Malcolm may have tried to fit it in his pocket!!
I eventually sorted out yesterday's gremlins, after 30 frustrating minutes on the phone to 'customer services' (I eventually handed the phone to Malcolm to sort out the technical stuff!! ) Do pop over to Leenie's blog and scroll down to her Weekword post - she has an absolutely hilarious tale about a very large black bra ..... (and her paintings and photos are superb!)  See you tomorrow for Shadow Shot Sunday.