The excitement is building - yes, this is post number 99, so it's the big one tomorrow!  Here is the last thing to be included in the giveaway - some of the leftover batik fabric from doing 'Sunset'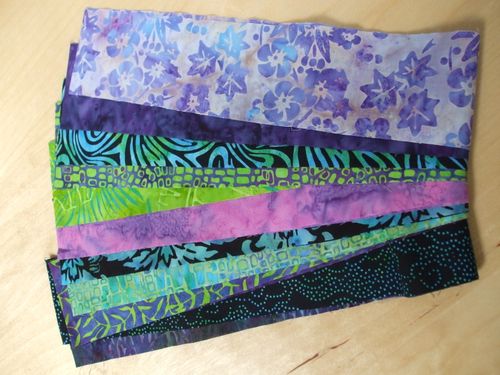 Everyone who leaves a comment before 5pm tomorrow (Friday) will be included in the draw, and I'll announce the winner tomorrow evening.......
'Sunset' is almost finished - I hope to finish it over the weekend.  I'm pleased with how it has turned out - it is so different from my usual work that I wasn't sure how it would look!
We were sitting in the garden having a cuppa this afternoon when a little tit flew in to the birdbox, so of course I fetched the camera.  I didn't manage to get a photo of it coming out of the box, but I managed to get this one as it paused briefly before popping in again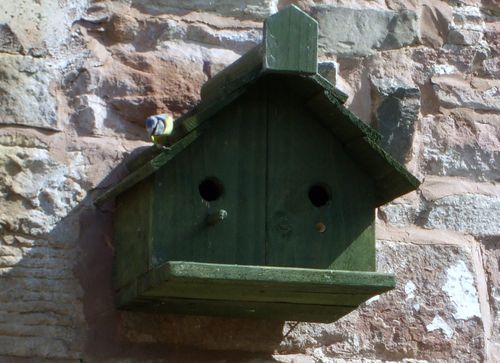 Although I sat for a long time with the camera poised to capture it on the way out again, it didn't appear, so I had to give up, as my fingers were going numb from holding the camera up!!  Maybe next time!