It was our Christmas lunch at Borderland Fabrics yesterday.  We all took food to share - I managed to take a photo before it was all scoffed!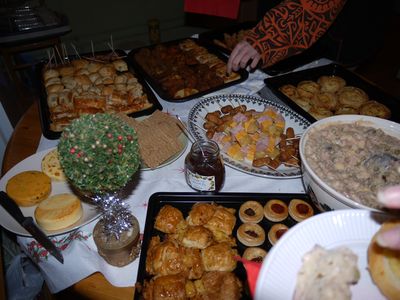 we had crackers to pull ...... and of course there were groans as the awful jokes were read out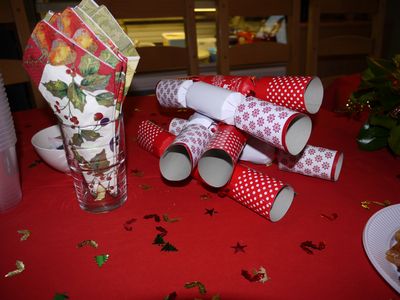 Margaret T had made beautiful table decorations with holly and candles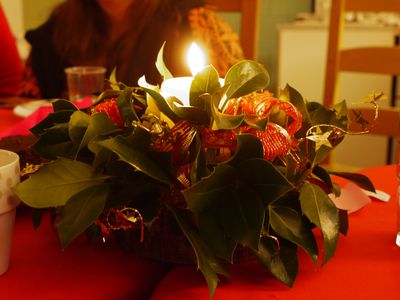 Anne S had baked a non-traditional Christmas cake using a family recipe and Cathy had made a white chocolate cheesecake ...... you can just see a slice of it in the background.  The cake was much lighter than the traditional heavy fruit Christmas cake, so I had room for a slice after all the savoury delights - but I didn't have the cheesecake as I really don't like white chocolate!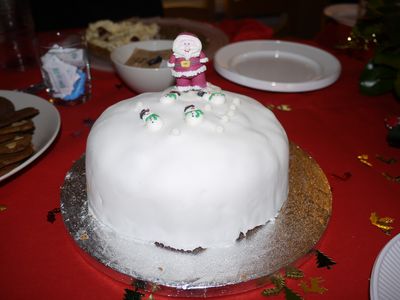 I took this photo of Katy showing off the quilt she has made for her gorgeous grandson Aaron's Christmas  ...... it was only when I looked at the photo on the laptop that I realised that she was still wearing her silly hat (if you can't see what it is ..... well, it's a turkey!)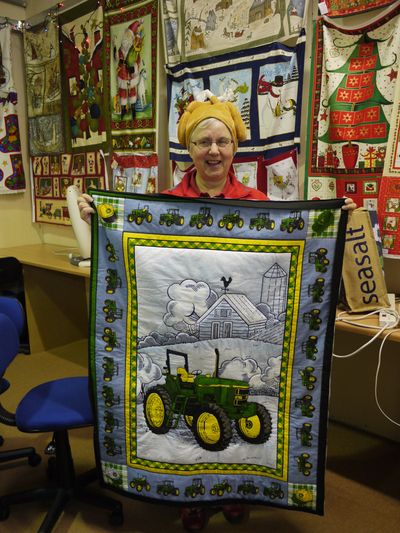 Maureen had finished stitching her Christmas wallhanging, but doesn't think she'll manage to quilt it before Tuesday (slightly confusing view, as Cathy pinned it to another quilt to show it off)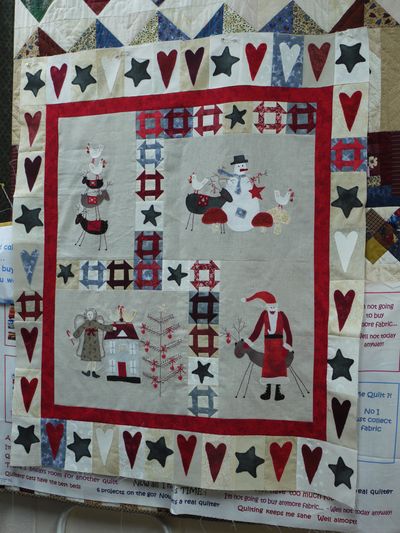 all too soon it was time to head home, but I had only been in the house about ten minutes when Stuart and Alison arrived for an early Christmas celebration (they are spending Christmas day with Alison's family).  I had laid the table in the morning ........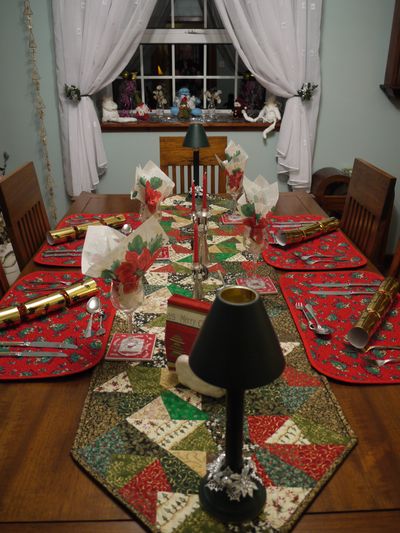 ....... then we were so busy having dinner, opening presents and having fun that I didn't take any more photos!!
So that's it for this year - all that remains is to thank you for visiting and commenting, and to wish you
a very happy Christmas
and
a wonderful New Year