....... no matter how often I kissed him (no, not really)  ......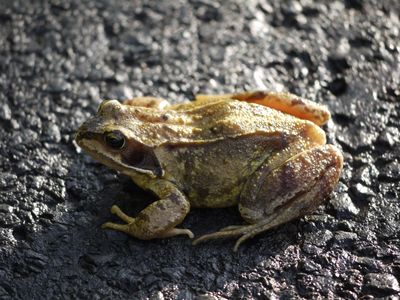 he remained a frog (or possibly a toad, I don't know which he is!)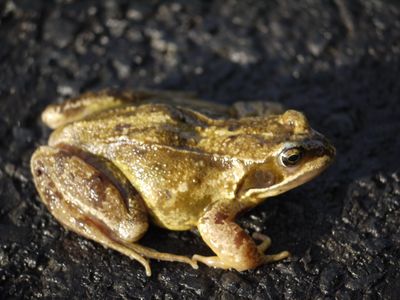 Malcolm had a princess demanding his attention at lunchtime, when we visited Rachel - Lottie snuggled up to him and ended up sitting on his lap!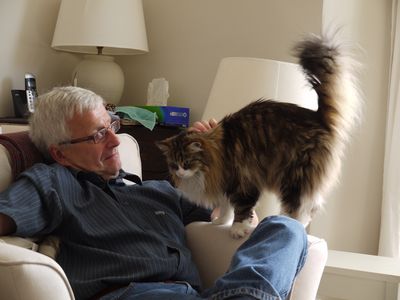 Fortunately, Flossie didn't try to sit on him, as she is just  a little bit bigger!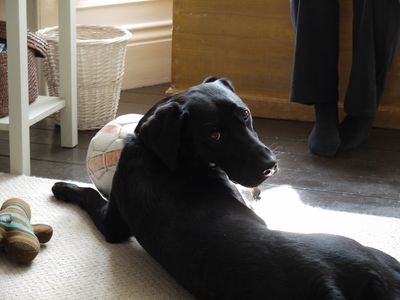 We were there for a very special lunch ......... next Monday Rachel is moving to Somerset, so it will be some time before we see her again.  We were going to take her out for a last lunch, but she just had too much to do, so instead we visited Marks and Spencers yesterday, and stocked up on some delicious food.  As the serving plates were packed, we simply put the food on the table in the packets!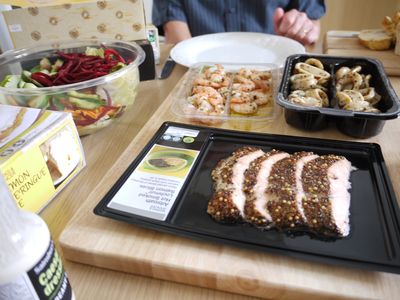 Yes, that is a lemon meringue pie trying to hide on the left of the photo - it was delicious - lovely light pastry, very lemony filling and light-as-air meringue (it was so good, we had a second piece later with a cuppa!)
All too soon it was time to leave, and after several attempts, Rachel managed a smile for the camera.  We will miss her, but can look forward to going to visit her in her new home ....... and of course, following her adventures on her blog, which you can find here.