We may be in the middle of winter, but I still have orchids flowering on the kitchen windowsill.  This one has been flowering now for months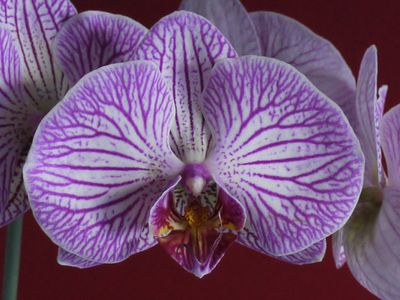 I bought this one recently in one of the local supermarkets - it only cost me £5!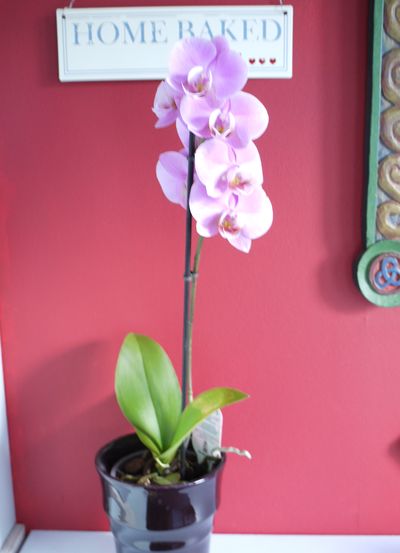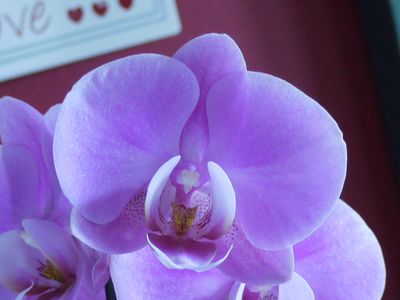 this one isn't doing too well - it has only managed to produce three little flowers, which haven't managed to open properly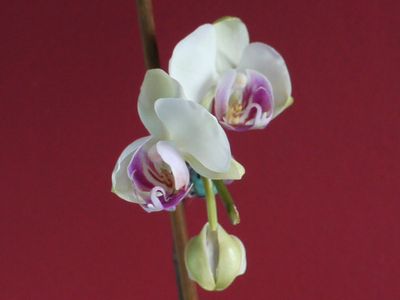 I have solved the problem of the too-hot chilli chocolate - I grated some into my hot chocolate this morning, so that it was tasty but not fiery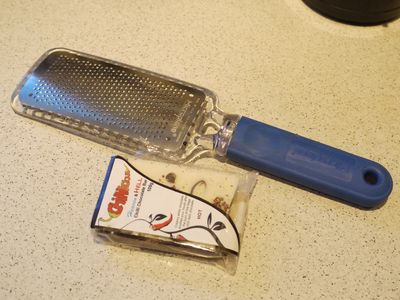 when we had our afternoon cuppa at patch'n'chat, we were joined by a customer and her husband ...... fortunately there were plenty of Annette's delicious fairy cakes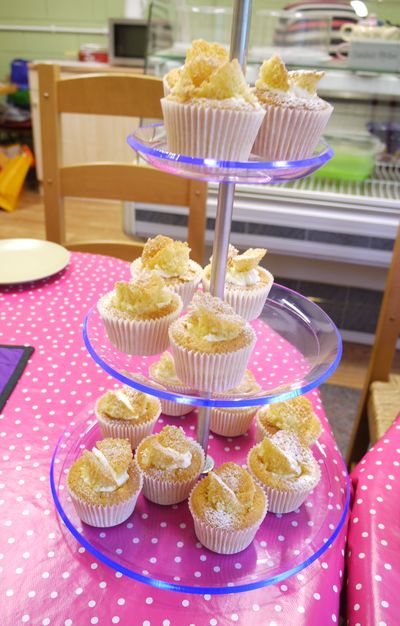 I forgot to show you the prize that Caroline won for the best suggestion for a New Year's resolution.  I gave her a selection of magazines from my stash, three Australian and two Spanish.  I think she has already bookmarked several projects!
we are heading over to Berwick in the morning.  Today's weather has been much better, so we are hoping that continues over the weekend and we will be able to go for a walk on the beach.   I hope you have a geat weekend, love Anne