...... beside Newbiggin-by-the sea!  As it was a clear bright (and somewhat chilly) morning yesterday, we headed over to Newbiggin for a walk along the seafront.  I wasn't worried by this notice, as there was no way I was going anywhere near the freezing cold sea!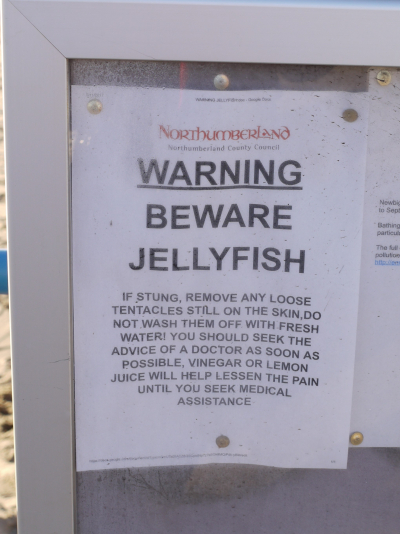 we missed seeing the lifeboat being launched from the trailer behind the tractor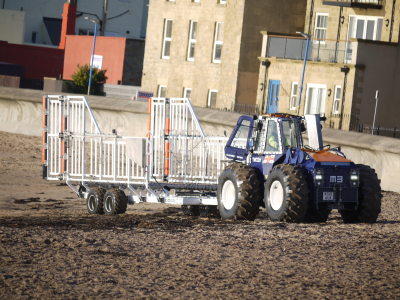 but we saw it out at sea bouncing over the waves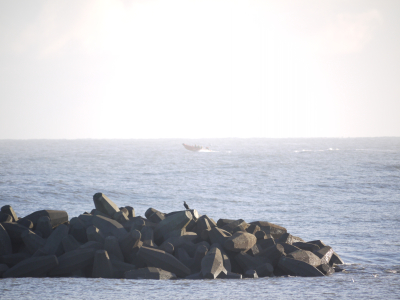 then later we saw it reversing on to the trailer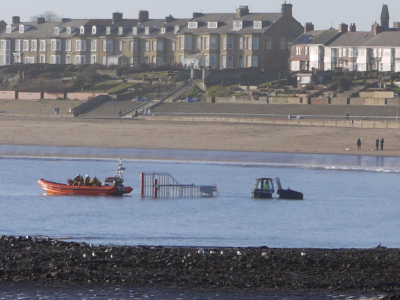 and being towed back up the beach
finishing with a tricky manoeuvre to reverse ........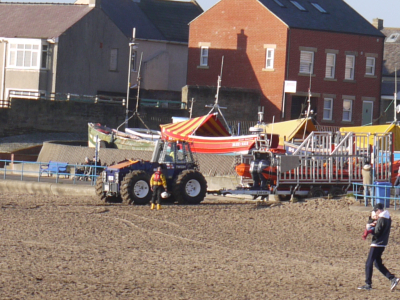 up to the lifeboat station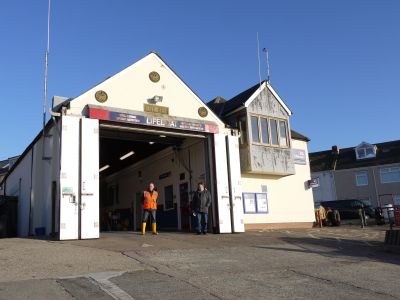 this groyne shouldn't end up buried under the sand, as it is part of the landscaping, and isn't on the beach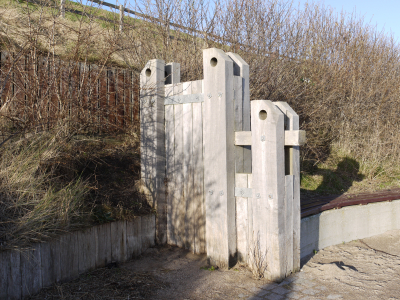 this may look like a bare wall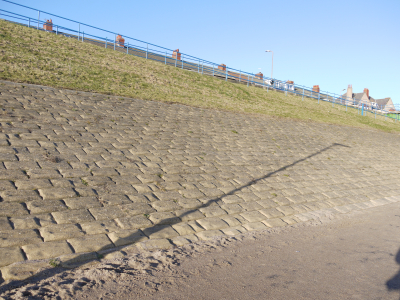 but a closer look .......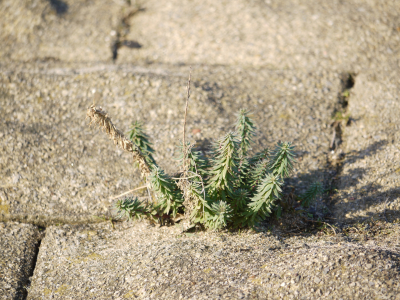 ...... shows plant growing between the bricks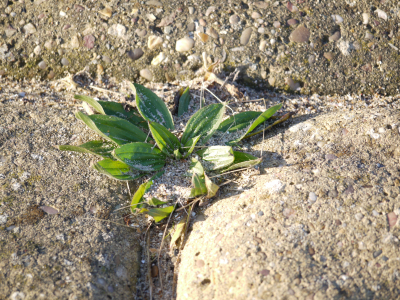 a quick pause for an arty photo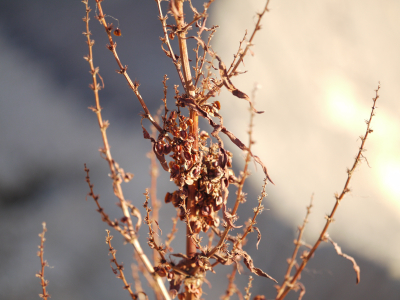 from the far end of the seafront, we had a good view of the church on the point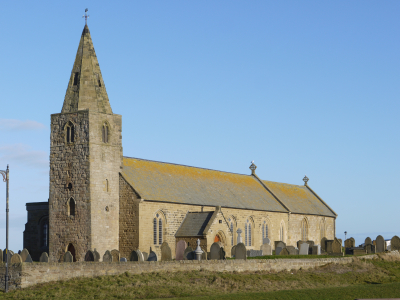 then I took this photo as we walked back to the car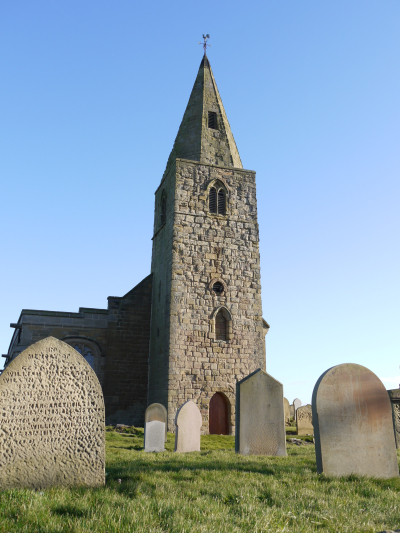 I suggested this boat would be a good "fixer-upper" project for Malcolm, but he declined to buy it!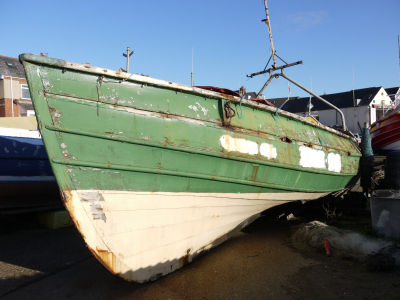 so I suggested that he could offer to repair these doors, as they are definitely in need of some tlc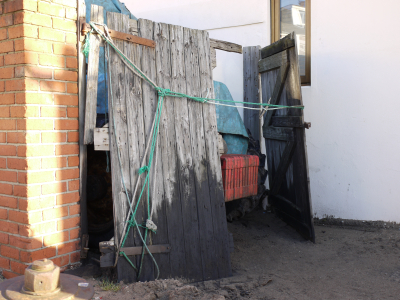 we were going to go to this café for a cuppa, as it brings back memories for Malcolm of childhood visits and ice cream treats.  But as it was closed ......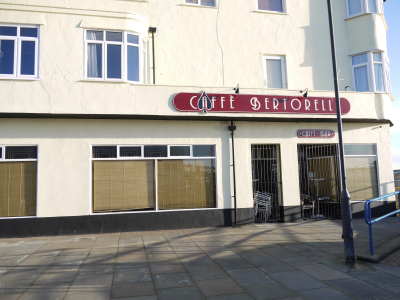 ...... we headed instead to the Maritime Centre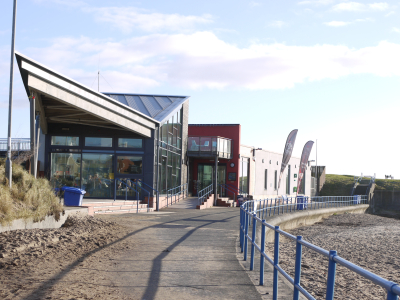 where we had some excellent sconnage for lunch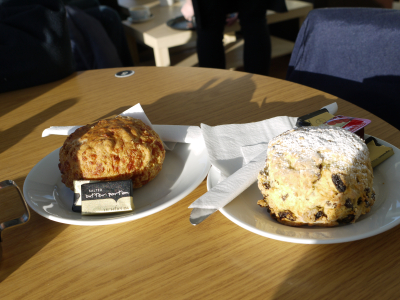 what an excellent idea, encouraging people to help keep the beach clean (I think people who drop litter on the beach should be thrown into the freezing sea as punishment - that would make them think twice before doing it again!)