........ not so glorious mud!  I suggested that we put on our serious boots yesterday morning, so that we could go for a woodland walk.  And we certainly needed them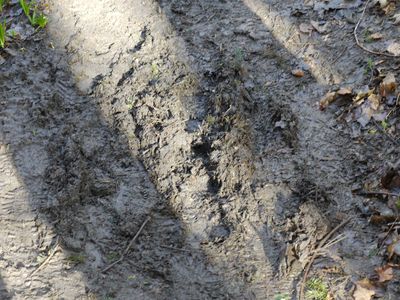 but it was worth squelching through the mud to see snowdrops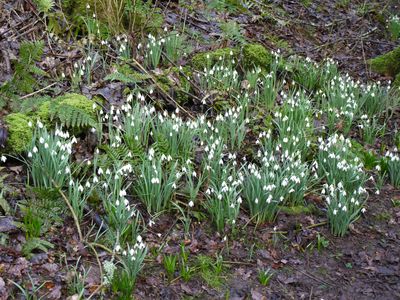 daffodils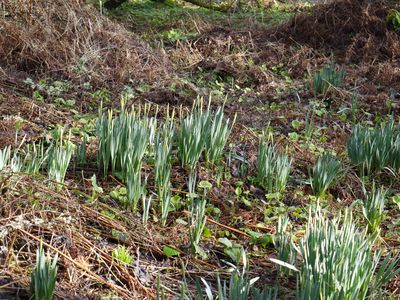 and the first shoots of wild garlic
after the soggy winter, there was a lot of bright green moss
and some interesting fungi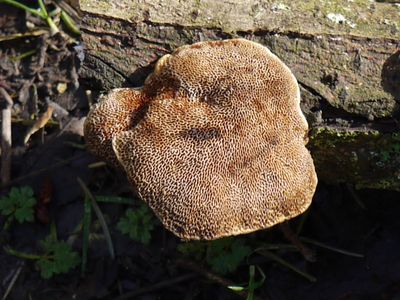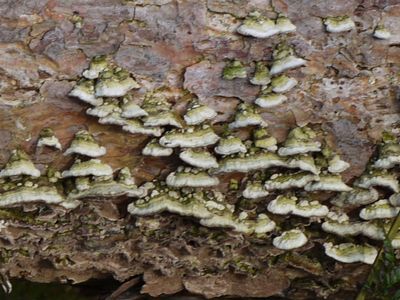 we reached the end  of the wood .......
........... normally we would turn round and walk back, but because of the mud, we deciced to walk down the road, although we weren't quite sure where it went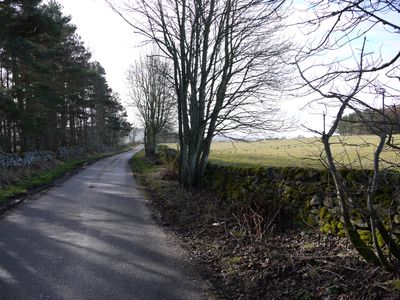 these sheep were enjoying the lush grass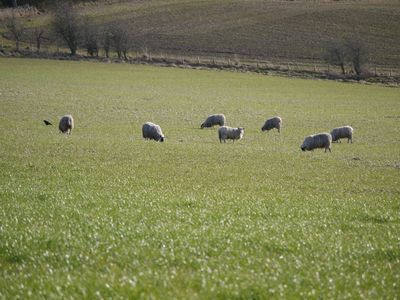 the sun was shining on Ruberslaw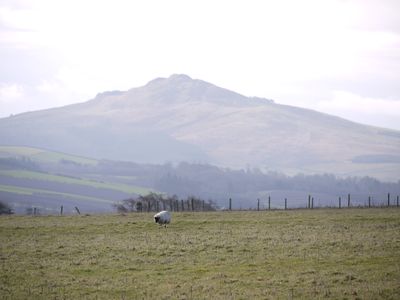 usually I show you the Waterloo monument way in the distance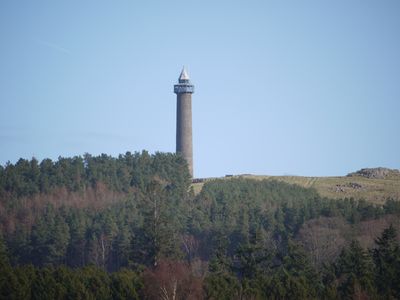 the road eventually took us to the main road ........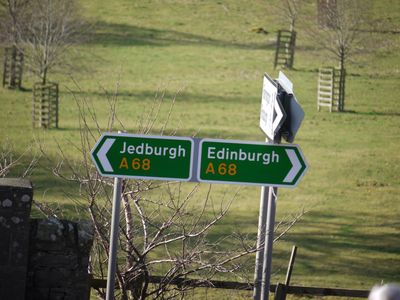 ........ quite a long way from where we had left the car, in the garden centre carpark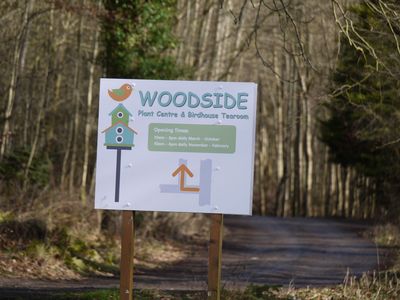 we were ready for our cuppa ....... but, oh no, they had run out of scones!!  So instead of scoffing sconnage, we had to make do with border tart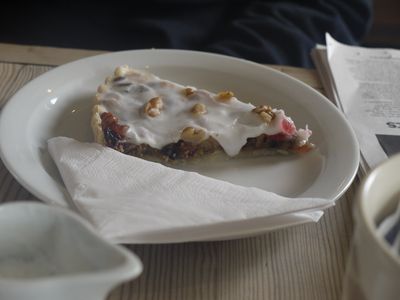 and orange sponge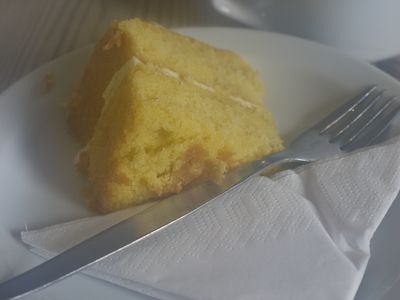 when we got back home, I noticed a little white bundle in the field across the road.  A tiny lamb - the wrinkles show that it is very young
the weather was good again today, so after lunch I went for a walk, braving the muddy path again.  The ewes in the first field still haven't had any lambs, but I could see some in the field beyond them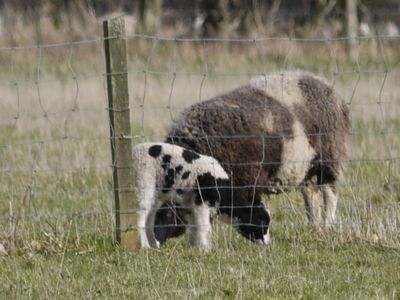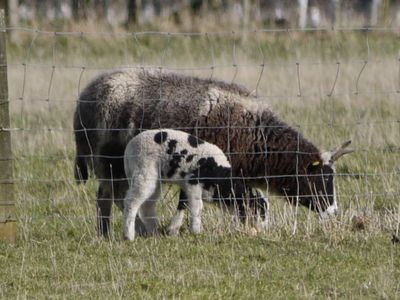 I walked on round to the other field, where the old donkey was enjoying the sunshine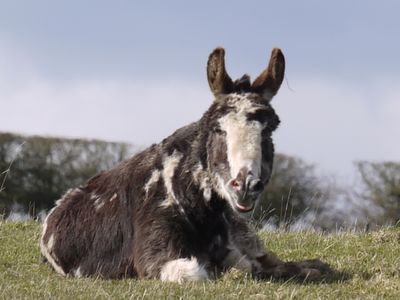 however he was obviously unhappy at having his photo taken, as he raised his head and let  out a volley of hee-haws!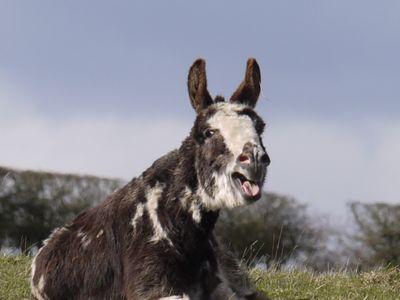 as I walked back home, I was startled when a voice behind me said "ting-a-ling, ting-a-ling" - it was a rather elderly gentleman on a bike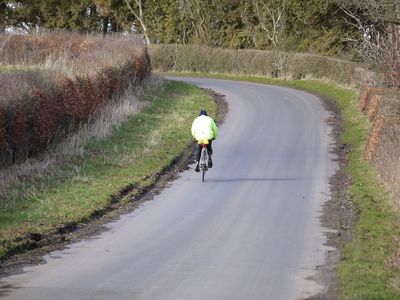 I'll be back tomorrow with the usual Tuesday sewing update, and to finish ........ two of my favourite arty seedheads