The days just seem to be whizzing past at the moment ....... but I don't mind, as it bring me closer to meeting a very special bloggy friend - but I'm not going to tell you yet who it is!!  After all the sewing photos that we have had through the week, today I shall share with you the other photos that didn't yet make it into the blog!   First we have a pale sunset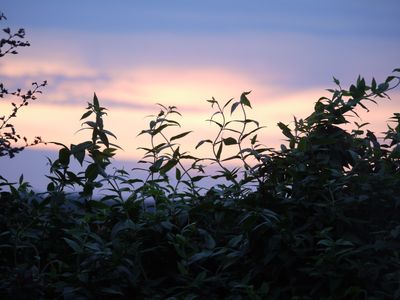 then a much more colourful sunset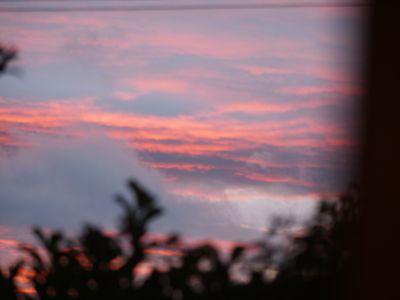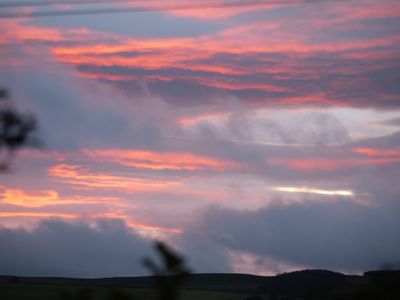 out in the garden, the bottle brush has flowered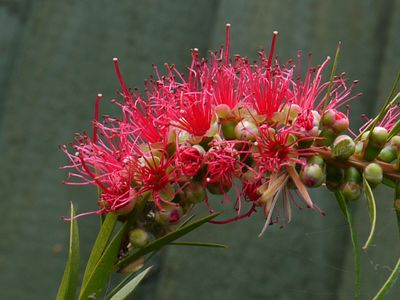 the clematis which was the first to flower in the spring has decided to flower again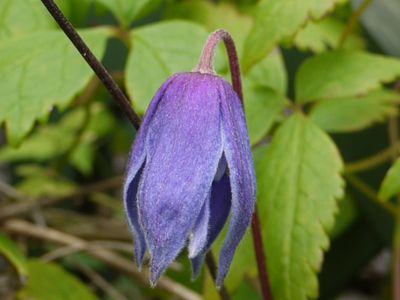 Malcolm repainted the planter that he made some years ago, and I bought some new plants for it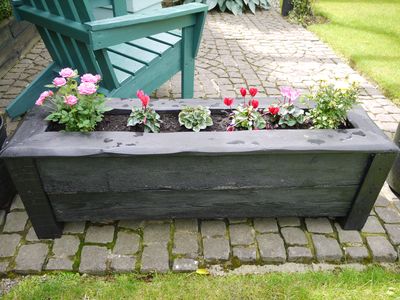 if you don't like snails, scroll quickly past the next photo!
the other morning, there were so many starlings on the phone wires that I couldn't fit them all in one photo!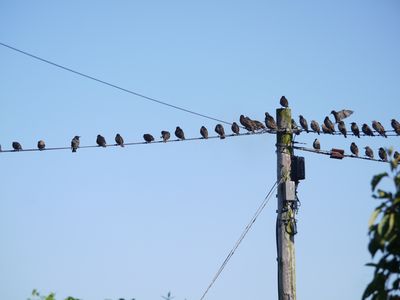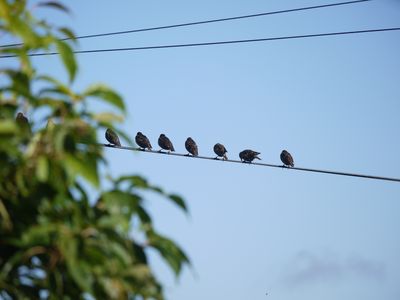 as I was taking photos of the starlings, a flock of swallows flew past in the distance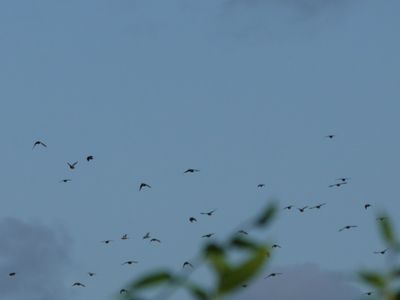 we had our favourite Friday cake, the delicious apple and sultana one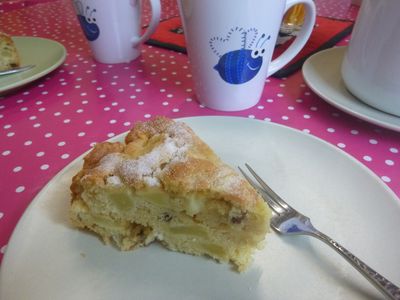 to finish, I have a very special treat for you!  The lovely Margaret recently entrusted me with some of her spectacular quilt tops, as I had offered to take photos of them for her.  All her quilts are entirely hand sewn and embellished ...... hour and hours of work.  She has given me permission to share some of them with you .......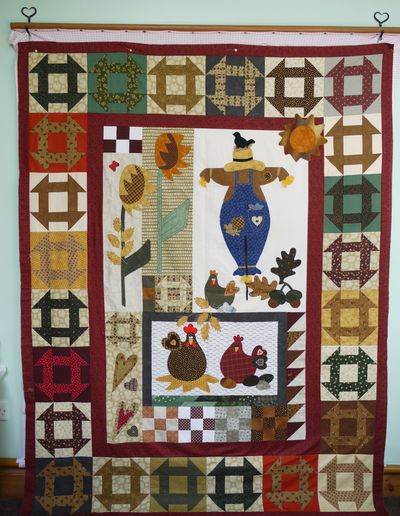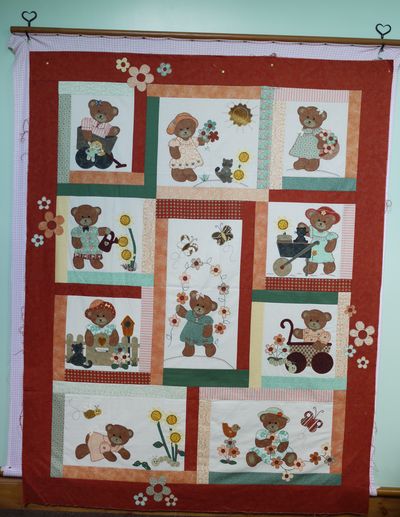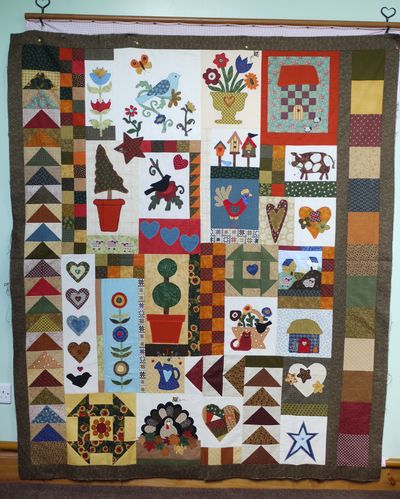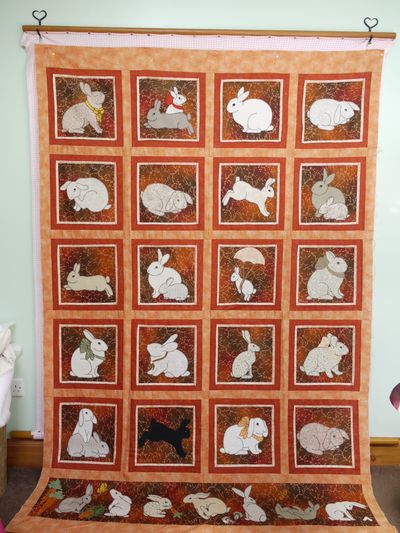 there is a bit of a mixed forecast for the weekend, but perhaps we will manage to have a walk on the beach.  I hope you have a good weekend, love Anne