......... the post would have started with this photo.  Malcolm had fetched this little table from the loft to take over to the flat, and I had asked him to bring down my batik holdall, as I thought it would be handy for taking clothes to and from the flat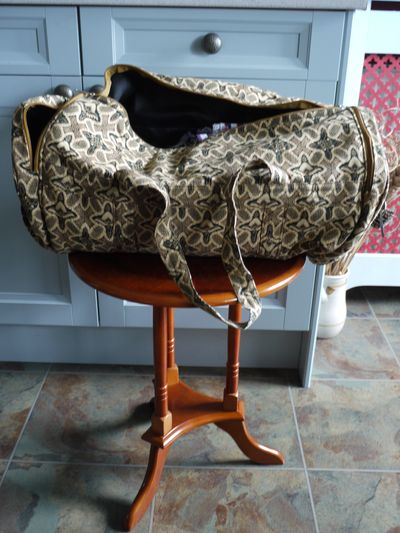 I bought it years ago when we were living in Indonesia, from my favourite batik shop
when I was checking what was in the side pockets, I discovered my gym membership card - I was a member before we moved here almost eight years ago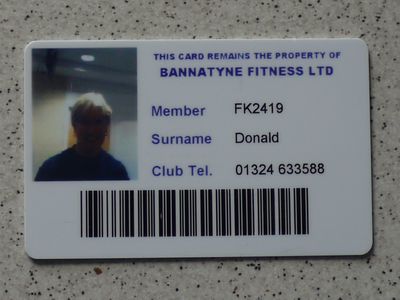 when I travelled back and forward to Indonesia, I used the bag as my carry-on luggage, and it still has two of my "frequent-flyer" tags on it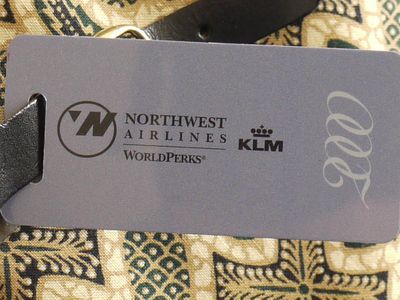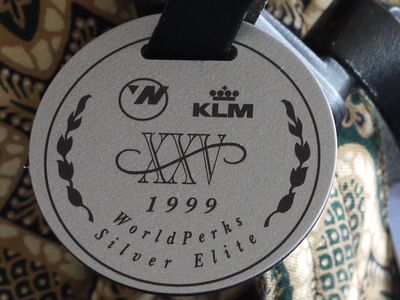 so what was the special thing that I bought yesterday?  We have having a browse round this establishment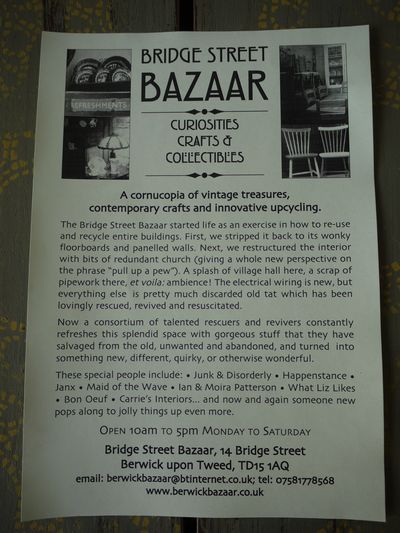 when I spotted this little beauty, which promptly went back to the flat with us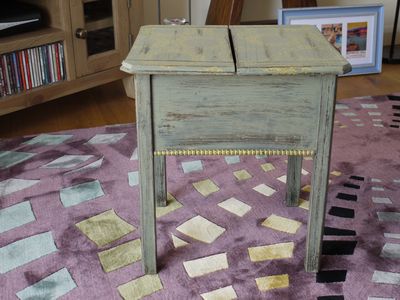 it has been shabby chic-ed,  but that doesn't matter, it looks good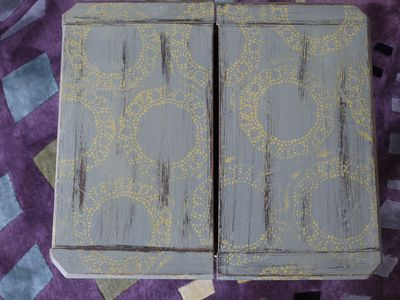 included in the (very reasonable) price were lots of goodies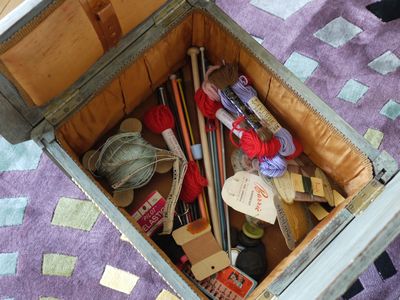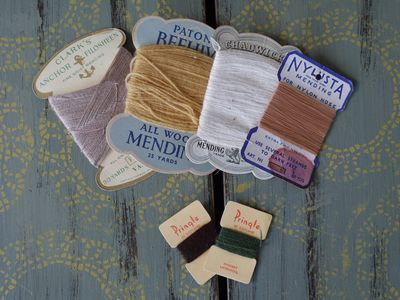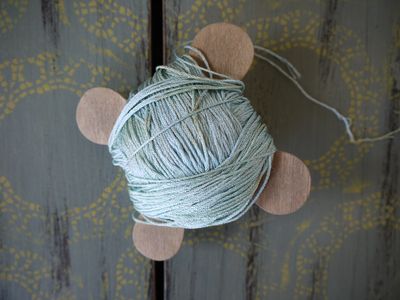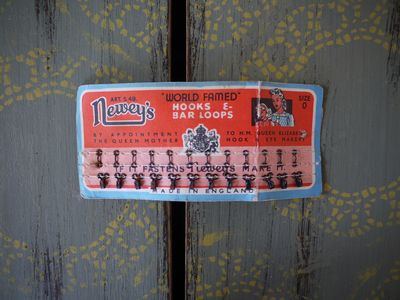 the pin cushion has seen better days!  Most of the pins are rusty, and some of them are more like carpet tacks than pins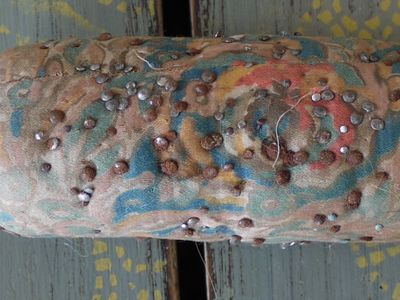 but it didn't take long for a certain other person in the flat to appropriate the sewing box as a side table!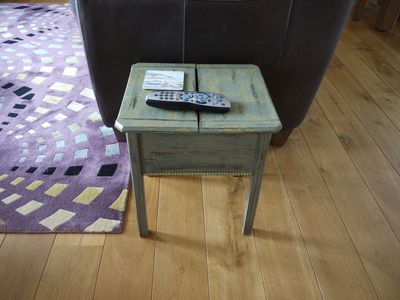 normally when we stay at the flat on Wednesdays, we come home first thing on Thursdays, but I had a hairdressing appointment in Kelso this afternoon, so we spent the morning in Berwick, as there was no point driving through Kelso on the way home, only to drive back later.  We went to Cafe Crema for a cuppa and a scone.  As always I had a pot of tea, and Malcolm had a large Americano with hot milk on the side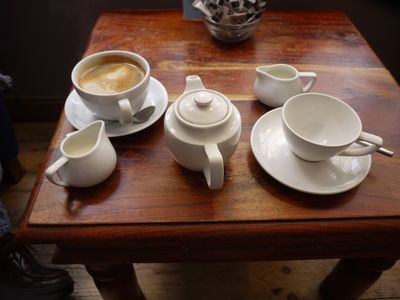 there was a slight delay before the scone appeared, as it had just come out of the oven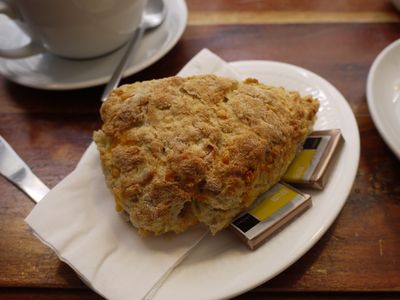 cheese and red onion - absolutely delicious!!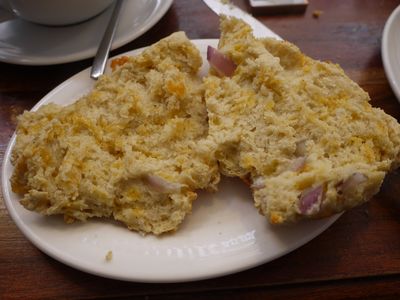 as it was a lovely morning, we decided to go for a walk on the beach.  I changed the camera to take B&W photos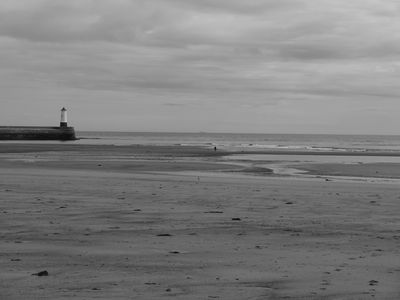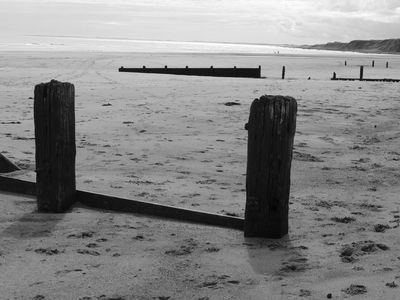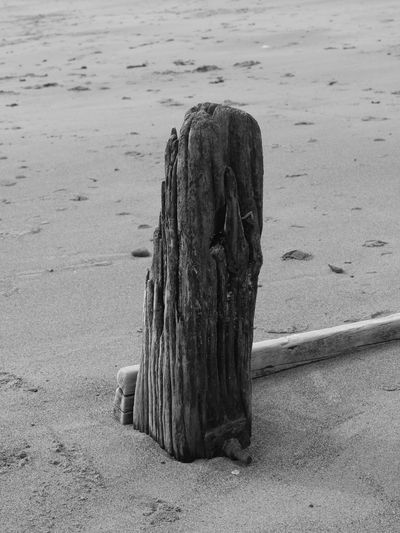 for some reason this one came out in colour!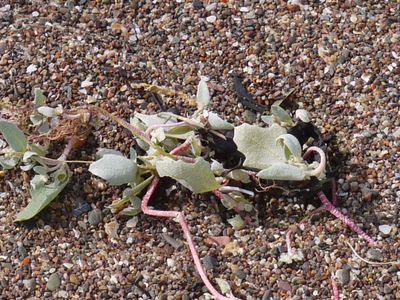 then it was back to B&W for this tiny dead starfish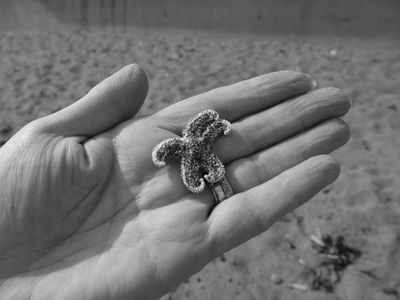 but perhaps it looks better in colour?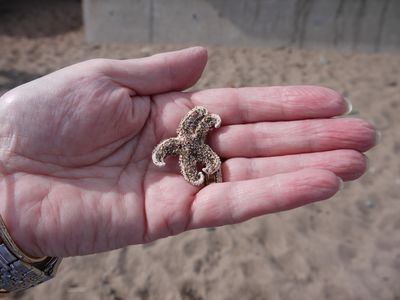 we had spent a long time walking on the beach, picking up driftwood and seaglass, so we decided it was time for lunch.  And what better thing to have than some delicious golden chips!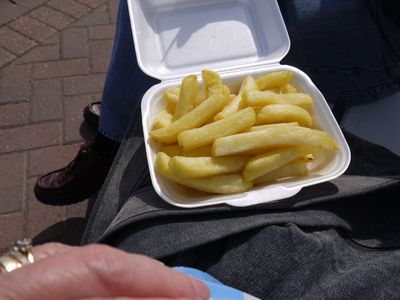 we still had time after lunch before we had to head to Kelso, so we went for another walk.  The tide was right out, so we were able to walk out on the sandbanks to the deep channel where the boats/ships come in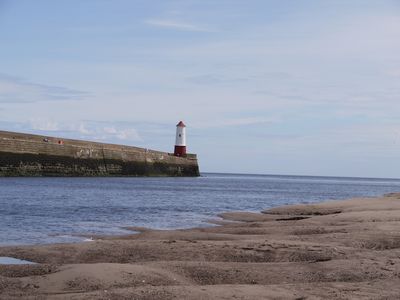 and finally, as promised, some sewing!  The first stitchery is finished apart from the satin stitch polka dots and the french knots to dot the i and the j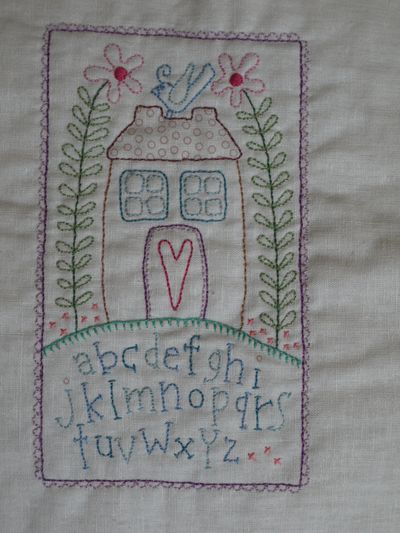 the second one is finshed apart from the (even more) satin stitch polka dots and the french knots to dot the i's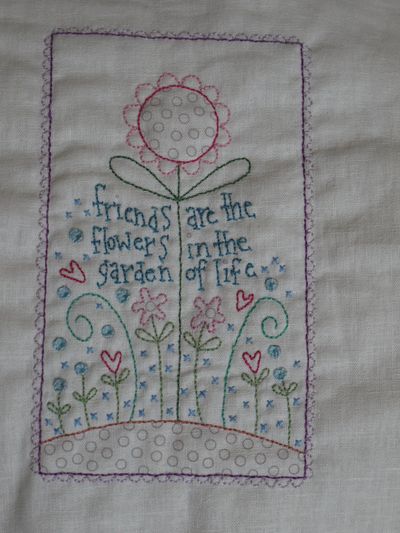 the third one is coming along nicely (and yes, there are more of those satin stitch polka dots!)