I'm sorry that I am a day late, but we had no internet yesterday ....... and it has been misbehaving today!
My blog is usually my sunny little world, where bad things aren't allowed to intrude, but of course I have to start today by saying that, like all of you, we have been shocked by the dreadful happenings in Paris on Friday.  I heard someone on the radio on Saturday say that the best response is to go on with our normal lives, so that is what we will do here, starting with walking over the old bridge on Saturday morning, braving the cold wind.   The swans were clustered on the mudbanks ....... probably because the water was so cold!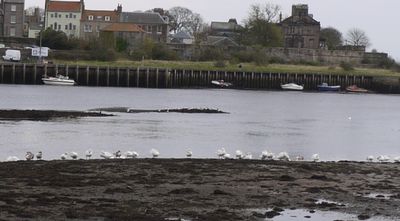 can you see the seal on the left of the photo, sneaking up on the cygnet?!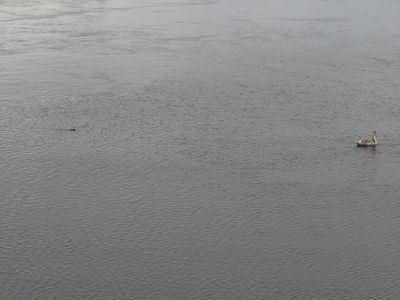 between Saturday afternoon and Sunday morning, we had a great deal of rain. as you can see from the puddles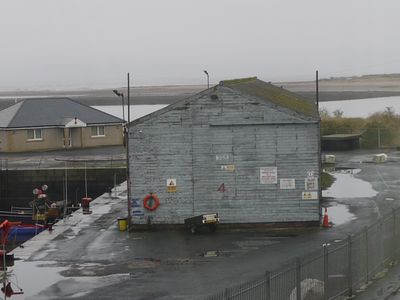 the wind had dropped overnight, so it was reasonably pleasant when we went for a walk on Sunday morning.  We parked the car and headed for a section of the river front which Malcolm had explored before, but which I hadn't seen.  These little boats were marooned, as the tide was out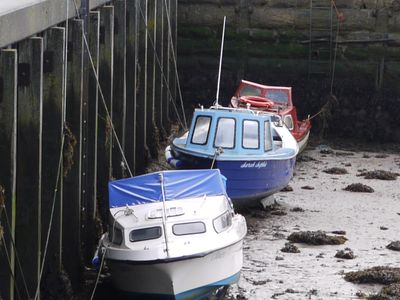 this building would make a lovely studio (just saying, Malcolm!)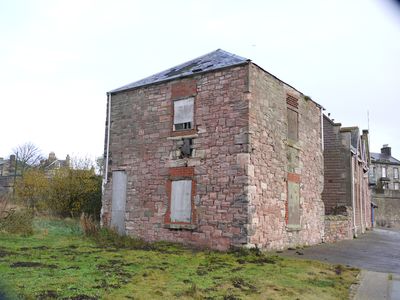 the tiny figures show how enormous the old walls are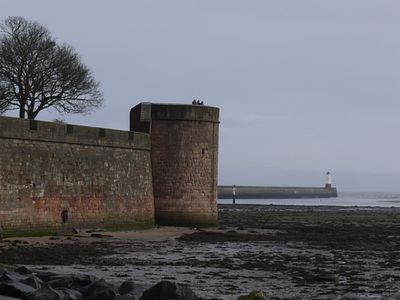 I don't think this boat will be going far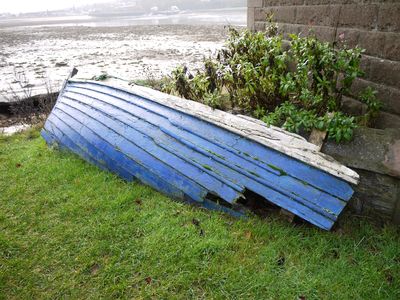 although the owners could try launching it down these remains of a boat slip
a view of the three bridges, from across the river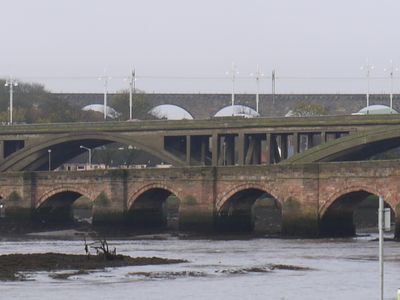 as we walked on, Malcolm reminded me of my own advice, to remember to look up ...... otherwise I would have missed this cupola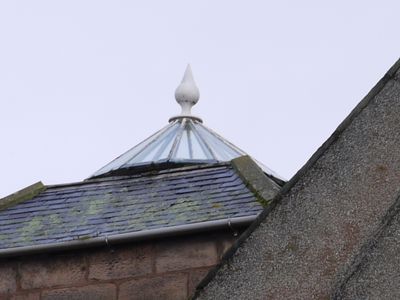 a lovely piece of old weathered wall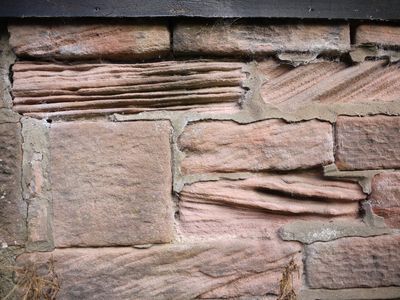 this tree is hanging on to its leaves
I do like old garden gates and doors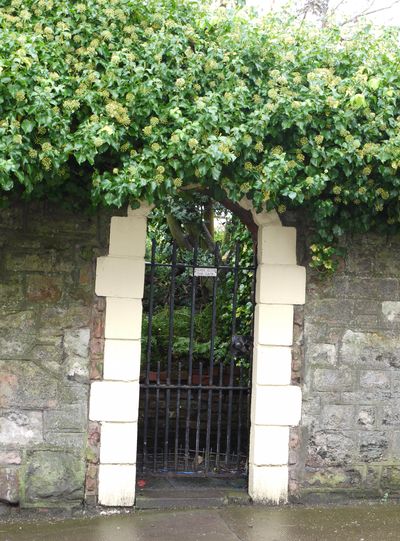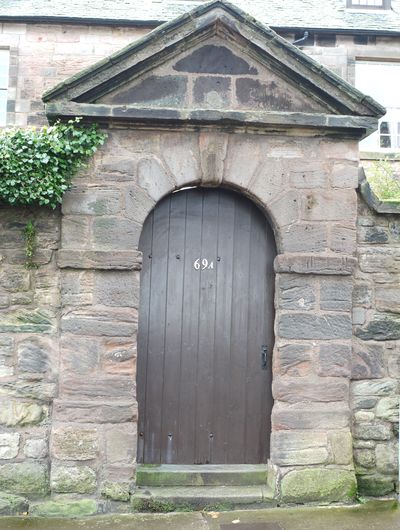 a welcome splash of colour on a grey day!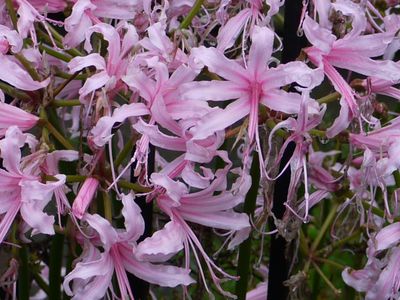 two of our favourite shops have moved over the river into the town centre.  First, Miss Polly's Paint Pot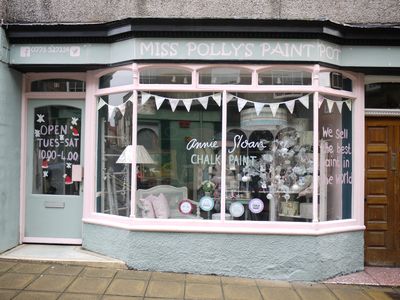 and behind the scaffold is The Furniture Barn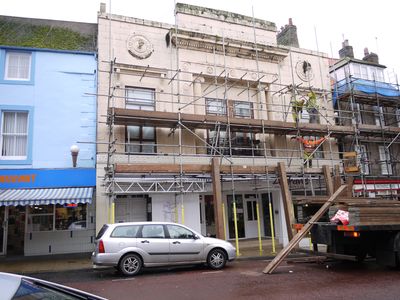 as I took the photo, Malcolm pointed out that one of the scaffolders was posing for me!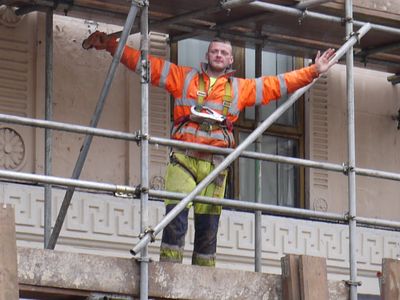 by this time we were more than ready for a cuppa, and headed to Lowry's at the Chandlery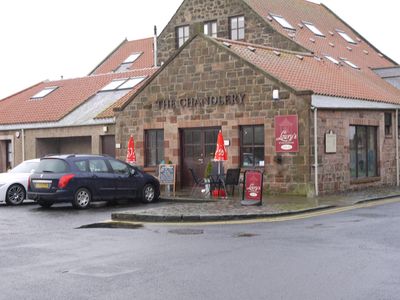 we had one of our famous two-scone-lunches, sharing a very tasty cheese scone, and a delicious fruit one with jam and cream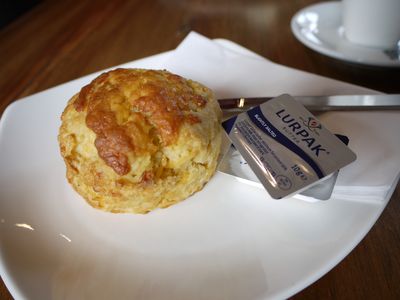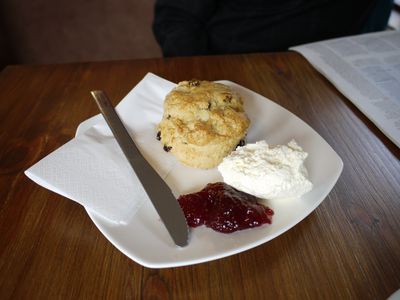 I'll be back tomorrow with lots of crafting, and an exciting piece of news about a photograph and a magazine!