We had dramatic skies last night as the sun set - but I have to admit to being lazy ....... I didn't go outside to take the photos, I simply pointed the camera through the (newly-cleaned) window!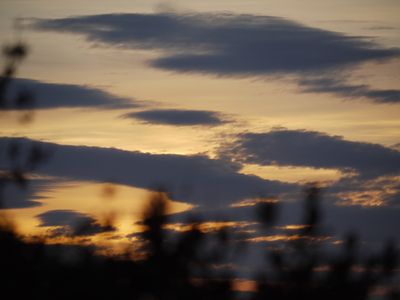 and now for the promised sewing update.  I have been beavering away on the sampler quilt.  On Saturday I made two more blocks and rearranged the others on the design wall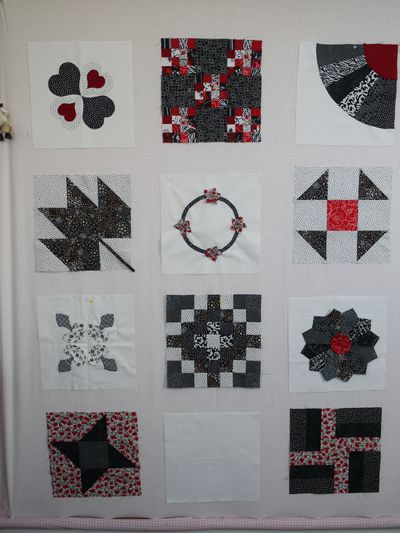 the middle block on the top row took a while to make, as there were five blocks, each made up of 16    small squares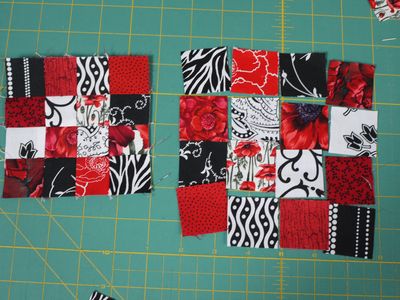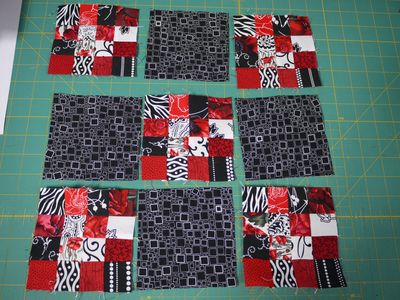 On Sunday I added white borders round six of the blocks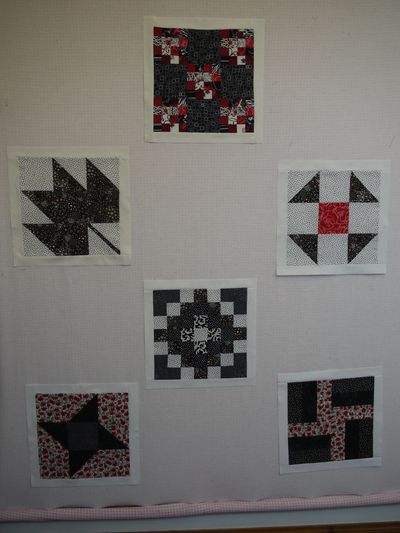 and made a start to adding the black sashing
no sewing on Monday (too busy with domestic duties), but I had a full day yesterday.  First I squared up some of the applique blocks.  I always cut the background fabric bigger than the finished size, as it can be distorted by the stitching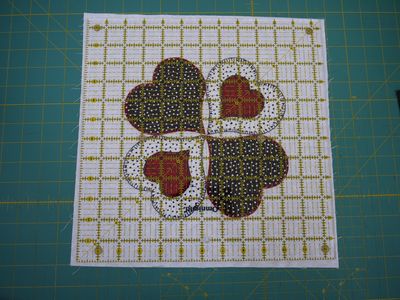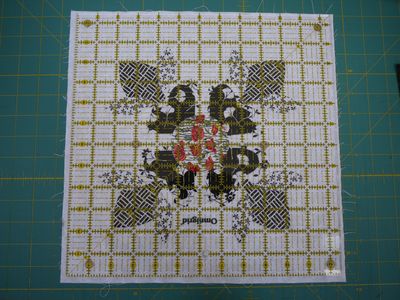 then it was time for the cunning plan for the grandmother's fan block - you may remember that it had turned out a little bit small.  First I squared it up, then I added slightly wider sashing strips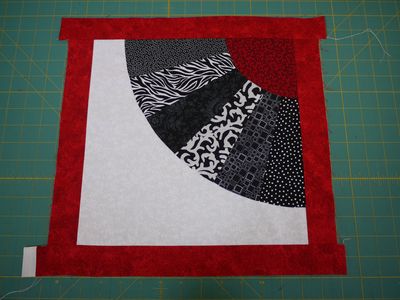 and trimmed it to the same size as the other blocks - it isn't noticeable that the sashing is fractionally bigger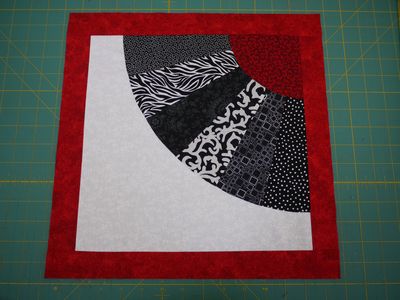 the top row stitched together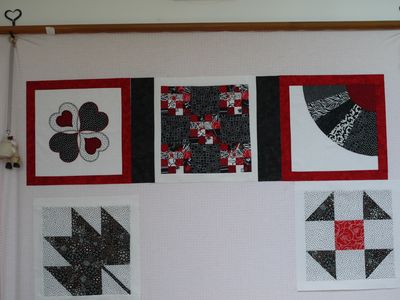 the vertical sashings added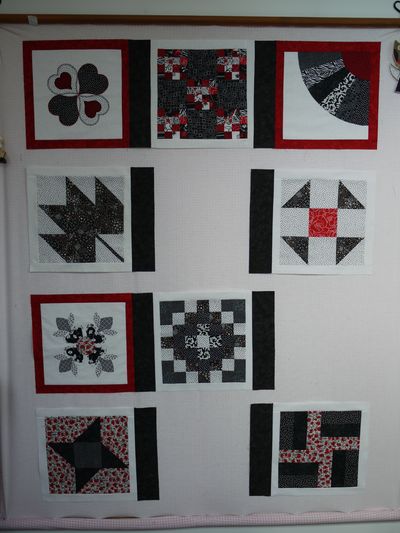 then the horizontal sashings and the cornerstones added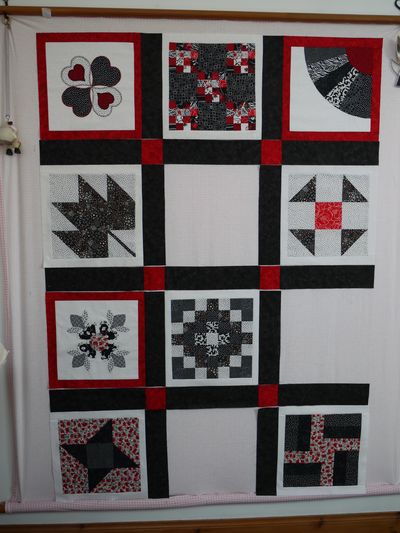 to finish, do pop over to Lucie's blog, to see how she quilted the top that I gave her for Quilts for Comfort ........ it is fabulous!!
ps - don't forget to leave a comment to be included in Friday's draw for my fabulous giveaway (well, hopefully it will be fabulous when I finish rooting through my various stashes for a gorgeous prize!)