........ sometimes I just can't think of a title, and despite seeking Malcolm's help, that's the best I could come up with for today's post!
On Saturday morning, we walked to the local DIY shop, to buy, amongst other things, a hook to hold back the new bedroom curtain.  On the way, we had a detour to the local church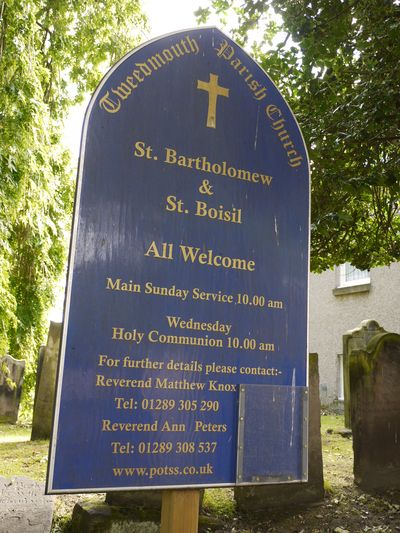 it was hard to take photos of the church itself, as it is surrounded by very large trees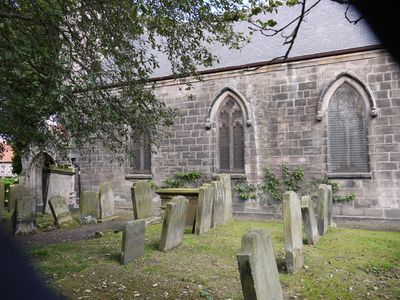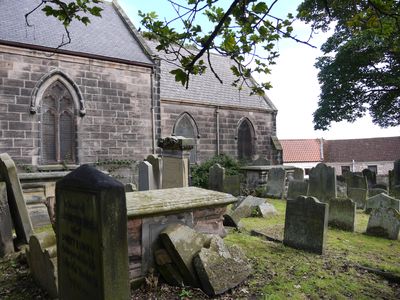 the church is surrounded by a large graveyard, with some very old headstones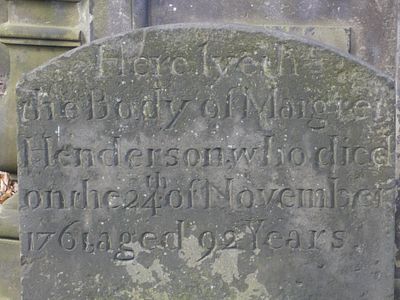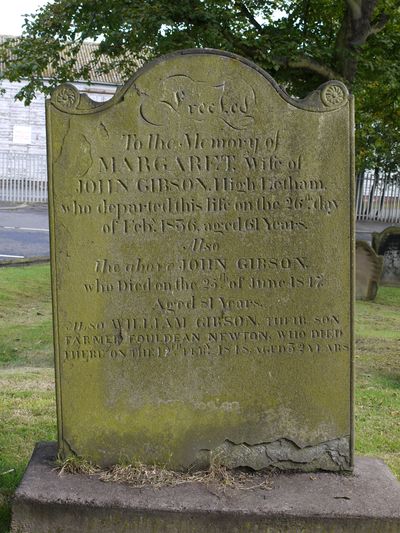 if you can't read this one, do click on it to enlarge it, as it has a lovely sentiment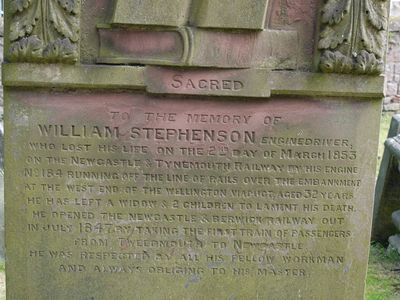 a lot of the headstones are well preserved, although sadly some of them can no longer be read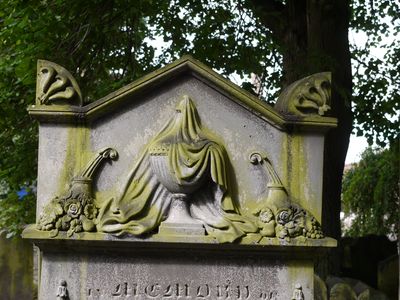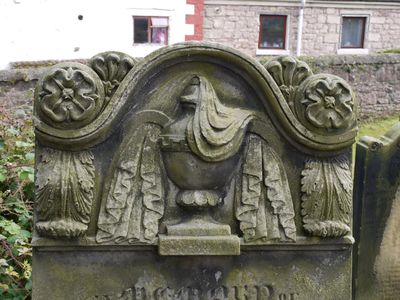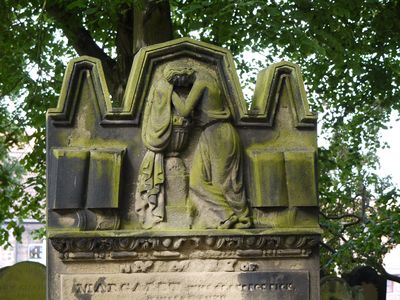 back at the flat with the new hook, we spent some time trying out various options for the new curtain - should it go to the left or the right, should it be fixed right across the top, or pulled to the side?  This is what we finally decided on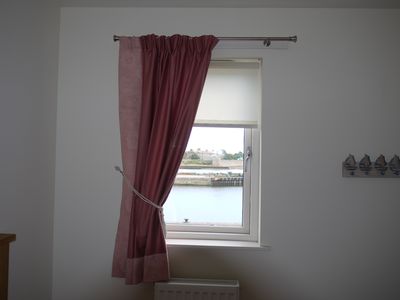 when I saw this man coming into the dock in a small rowing boat, of course I reached for the camera.  I didn't expect a bonus in the photo - the seal popped its head out of the water just as I snapped!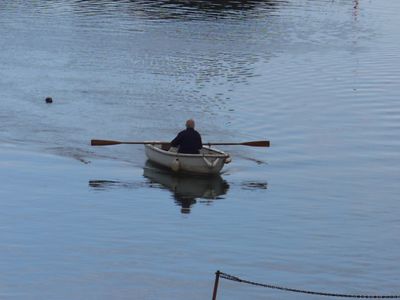 we went to Bamburgh Castle yesterday, but I have so many photos, that I will keep them for a separate post tomorrow ......... but I will show you what we had for lunch.  As we had tucked into kippers and soda bread for breakfast, we shared a sandwich ........ delicious brie and onion chutney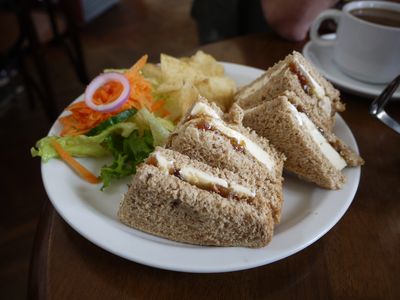 late on Saturday afternoon, we saw a ship anchor offshore, waiting for high tide to come into the dock.  They obviously had decided not to use the high tide in the middle of the night, so when we got back yesterday, we were just in time to see the ship coming round the final bend of the deep water channel ........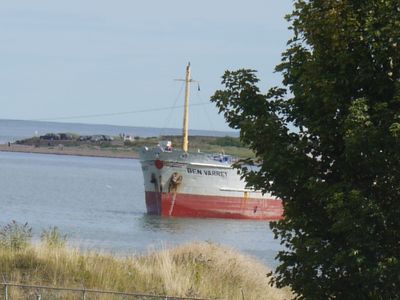 ....... while the pilot boat waited to usher it in through the opening to the dock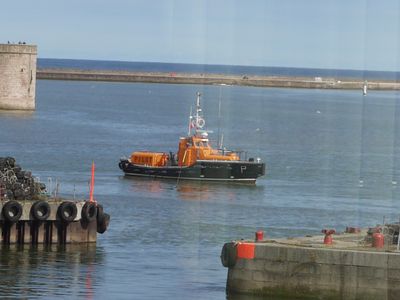 this ship was nowhere as big as the previous ones we have seen, and it had room to spare as it came in
this photo of it passing a lorry parked on the dockside shows the size of the ship (as an aside, Stuart was at school with, I think, three of the Stevenson famiy, owners of the haulage firm)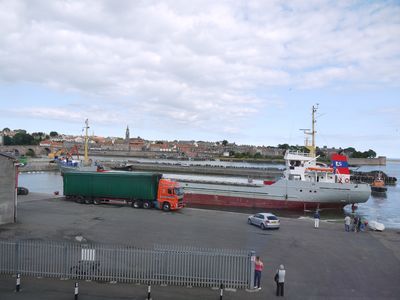 as usual the swans went off in a huff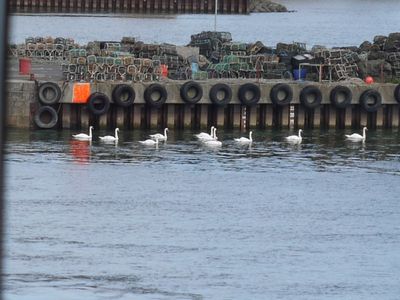 supervised by that cheeky seal!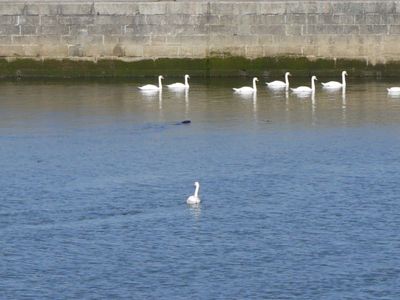 later on, there were two more arrivals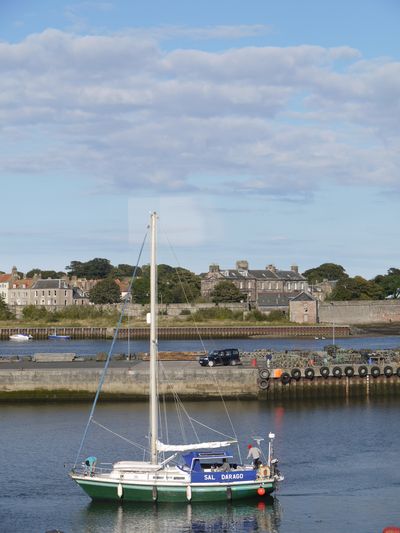 the swans didn't like that one either - off in another huff!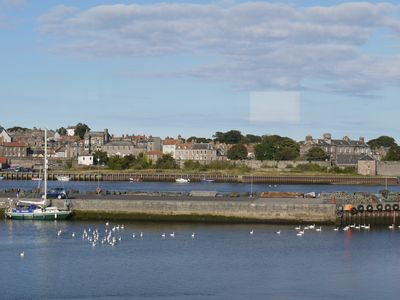 to finish, a little taste of tomorrow's post