For my last look at the holiday photos, I thought I would show you the town by night - this is the hotel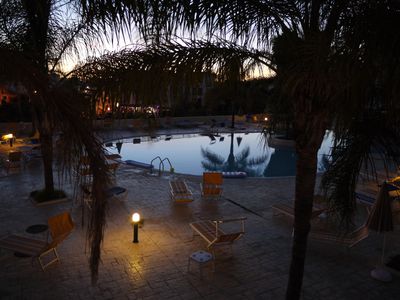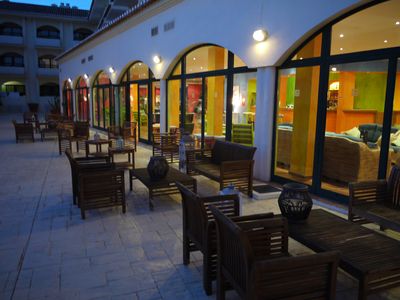 some of the restaurants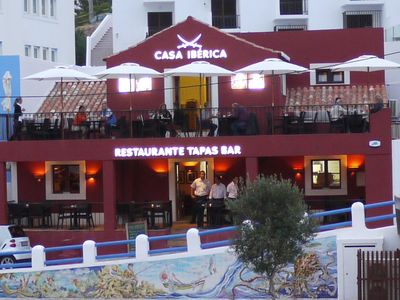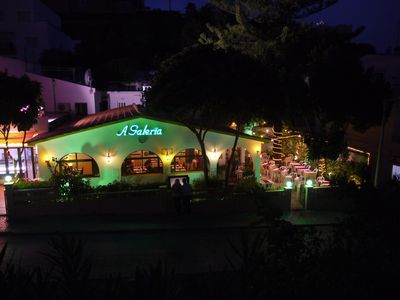 general views of the town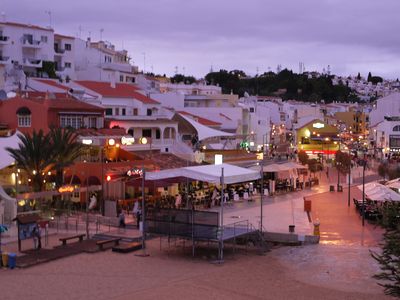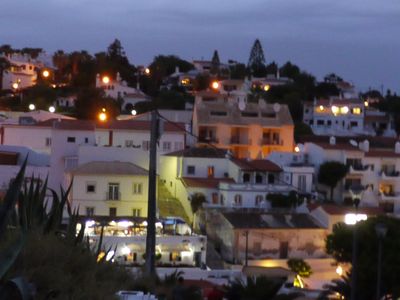 we rarely take photos of ourselves when on holiday, but one evening our waiter insisted on taking a photo of us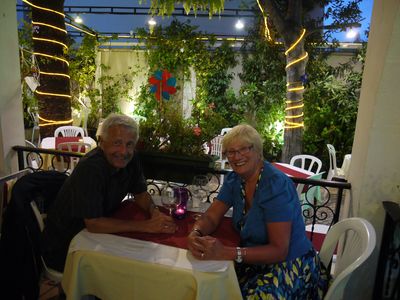 we have been gradually settling back into our routine, so today I headed for patch'n'chat.  Margaret has done some more work on her rabbit quilt ......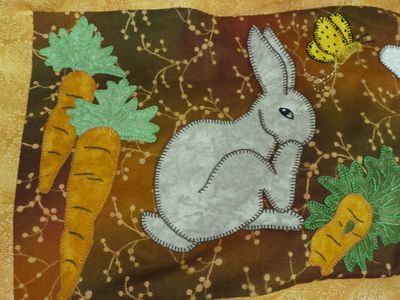 we were delighted that Kay was there today, so that we could congratulate her on her success at the Scottish Quilt Championships.  You can see her stunning quilts here.  And of course there was CAKE ...... and hooray, it was our favourite apple and sultana cake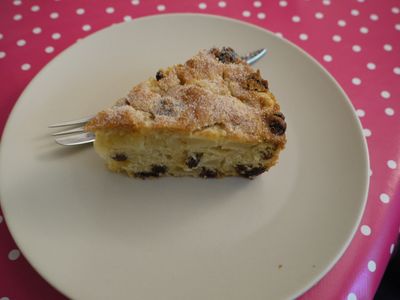 on holiday, we saw a lot of these plants - the spikes are about ten feet high .......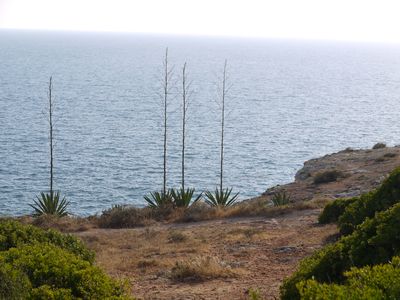 ...... just a little bit bigger than this one on the "fitness room"windowsill (the flower spike died when we were on holiday)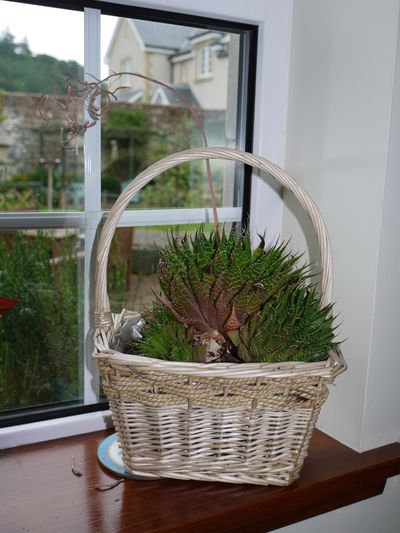 as always we are hoping for good weather on Sunday, so that we can go for a walk (and possibly some sconnage!), and no doubt I will be plugging in the sewing machines and getting back in the groove.  Now that the winter is almost here, I have had the urge to knit, so I will have to look at my yarn stash and decide what to do.  I hope you have a good weekend, love Anne
<