It was back into the old routine today, house work in the morning, then off to Borderland Fabrics for patch'n'chat.  But there was one difference, as I had my sewing in my new basket, which Malcolm bought for me on holiday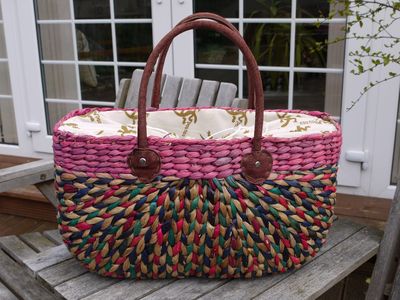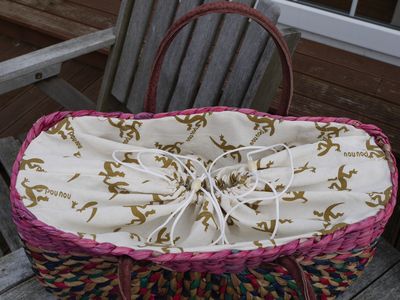 Margaret was working on one of her stunning applique quilts.  She is always reluctant to let me take a photo, but after a bit of pleading and cajoling, she allowed me to take one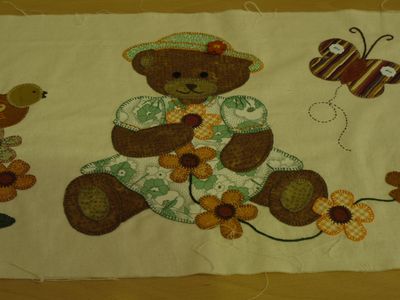 however, I wasn't happy with the photo, as the electric lights in the room we sew in give everything a yellow look.  So I nipped through to the main part of the shop so that I could take another photo at the window - and what a difference that made!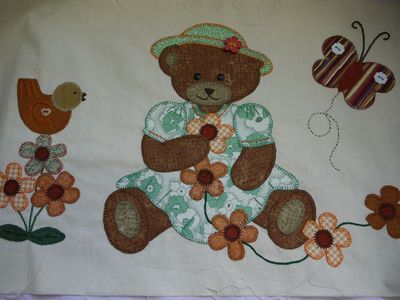 but it wasn't just the sewing that looked yellow ....... Annette wasn't in the shop today, so her husband Norrie was holding the fort, aided and abetted by their fabulous Dandie Dinmont Barley.  He wags his tail constantly, as you can see from the blur!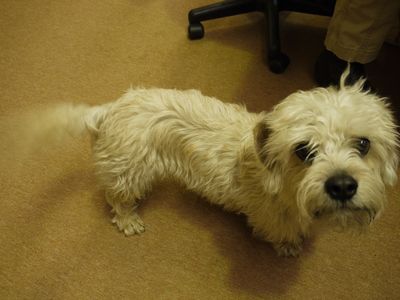 of course Friday means cake, and as well as this afternoon's offerings ........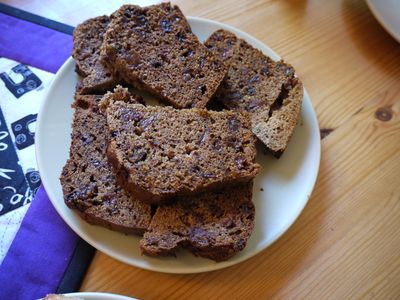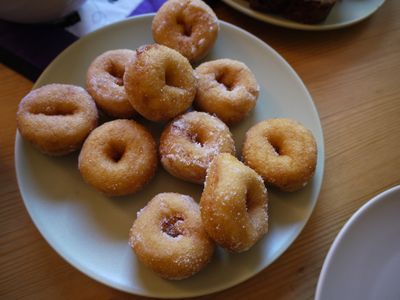 ....... I thought you might like to see some more of the delicious cakes we had on holiday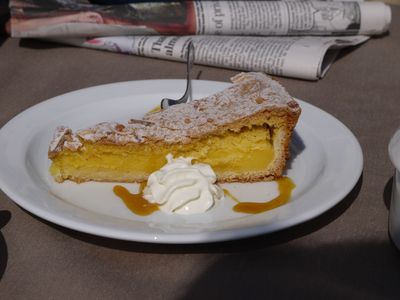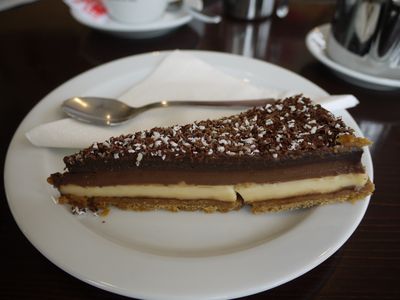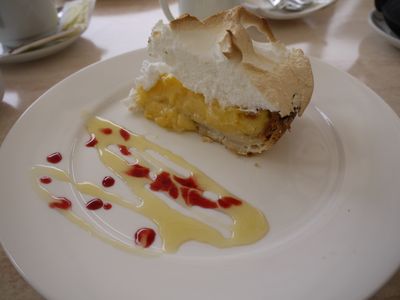 whether or not you are eating cake, I hope you have a good weekend, love, Anne