When I saw this recipe at the weekend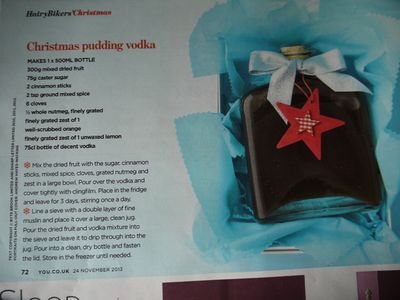 I thought yum yum!  So this morning I started it off.  It doesn't look too good, but it filled the kitchen with the smell of Christmas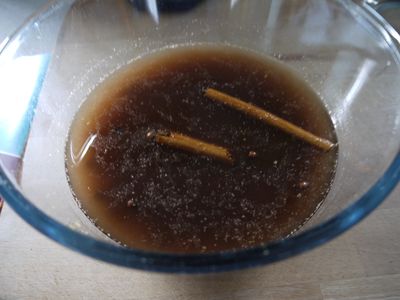 for lunch I had a little bit of the new cheese, with crackers and some homemade apple and sultana chutney - delicious!
then it was out to the studio to get on with the Top Secret project.  I stitched the second side of the pincushion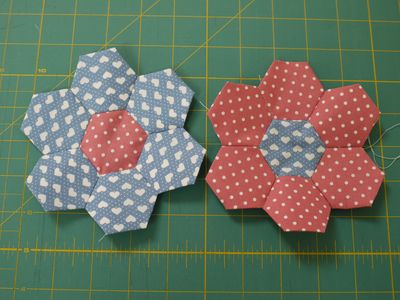 the pincushion stitched together and stuffed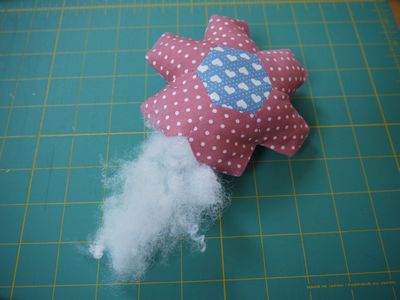 the opening stitched shut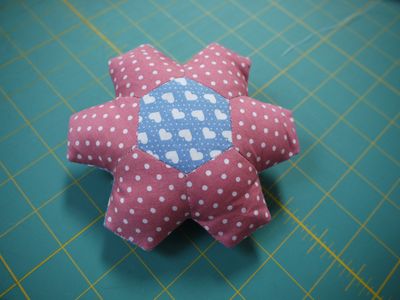 next I looked in the bead drawer for some little beads, but I couldn't find anything suitable ....... so I got out my jewelllery making supplies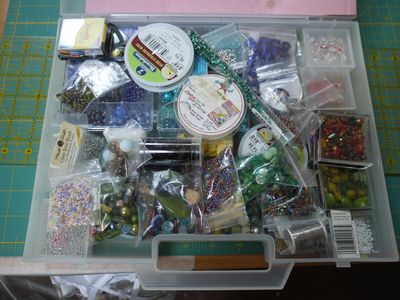 and found these little hearts - perfect!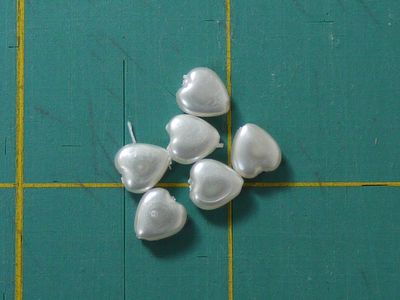 the finished pincushion with the scissors holder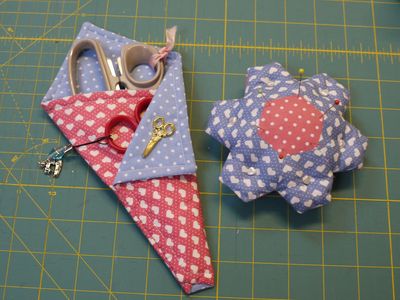 when I took the photos of Malcolm's makes for the Christmas Fair, I forgot these - driftwood and cork trees on canvas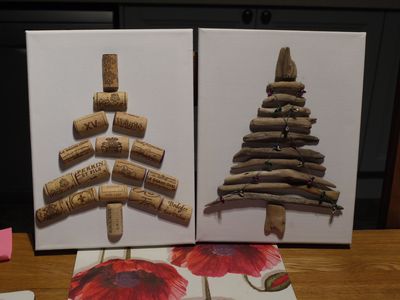 and too finish - I realised that I could show you the poster for the Christmas Fair.  I simply took a photo of the laptop screen!