We enjoyed our leisurely stroll round the grounds, which led us to the plant centre.  We stopped to admire this wonderful topiary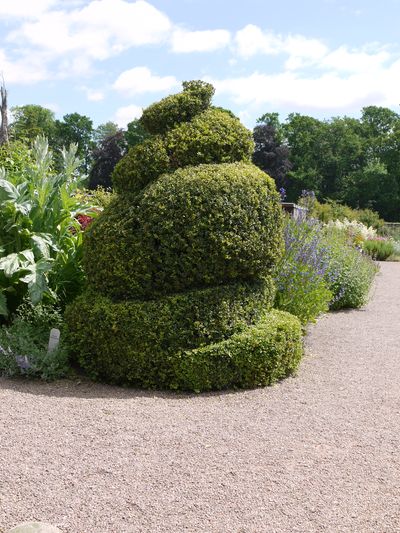 this cardoon was about 6 feet tall ......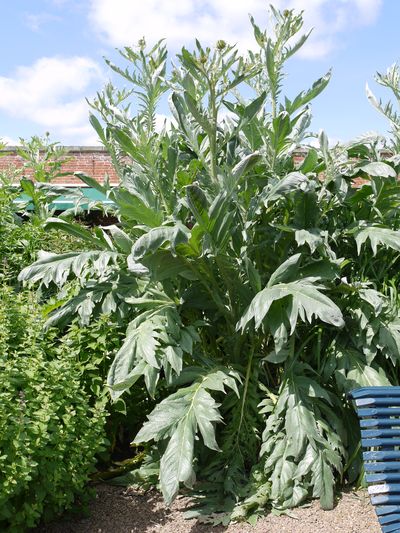 it is a relation of the globe artichoke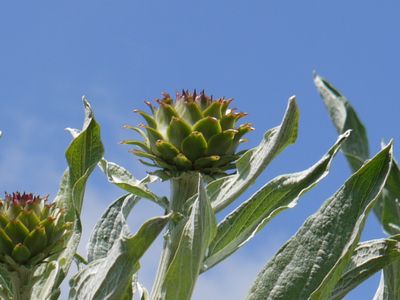 as the castle is so big, I am sure they could spare this little building for me!
I could quite happily have pottered round the castle for an hour or two, finding interesting angle for taking photos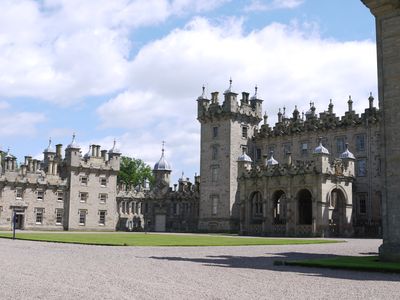 we discovered that we had something in common with the castle ........ way back in the 90s, Malcolm made fences like this for our garden.  I shall have to see if I can unearth some photos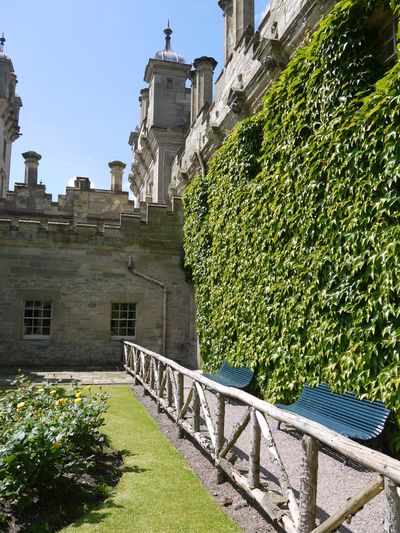 some more looking up .....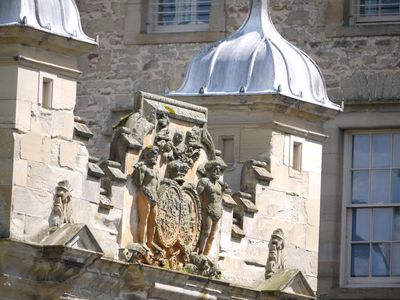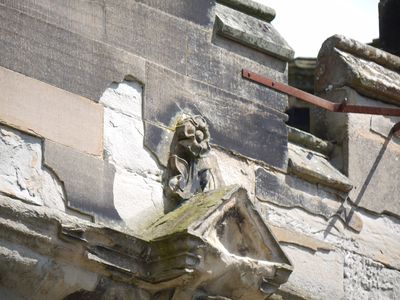 when we had a look round the gift shop, I found Malcolm engrossed in this book.  I knew he wouldn't buy it, but once back home would wish that he had ....... so I took it out of his hands and bought it for him!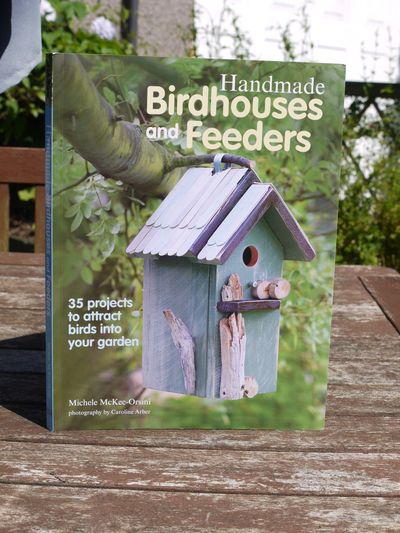 look at this one - something else to do with his collection of wine corks!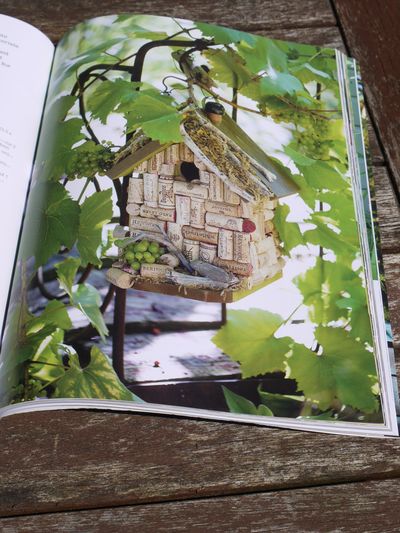 there is a saying that an Englishman's home is his castle, so we can claim to live in a castle ........ it just isn't as grand as this one!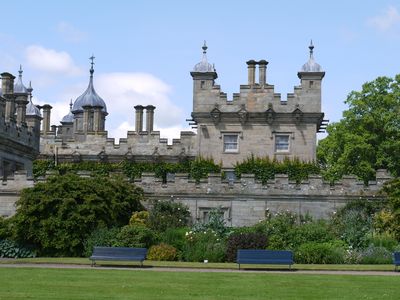 it's Thusday, so that means I was working this morning ......... although doing something I enjoy doesn't seem like work!  This week our blocks were Dresden plate, and a wreath.  I've just looked back through my photos from the weekend, and don't have one of the prep for the Dresden plate.  This is my sample, to show them how it all goes together.  It is a straightforward block to stitch
The wreath is more complicated, as it has three separate elements.  First, making bias strips for the circle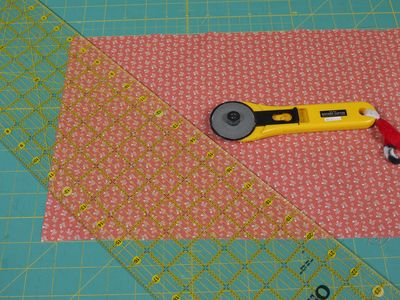 making the first 45 degree cut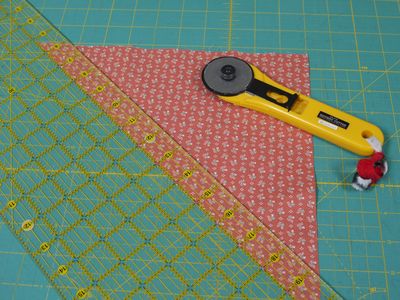 cutting 1" strips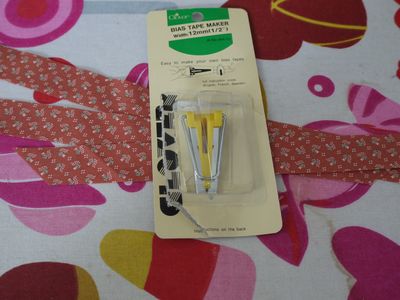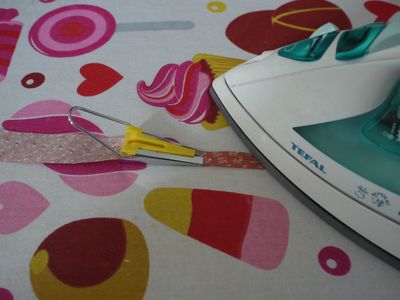 using the bias tape maker
the second element is making the leaves using freezer paper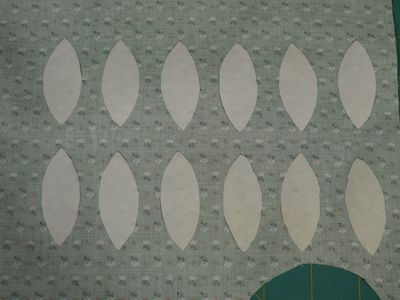 then the third one is making the flowers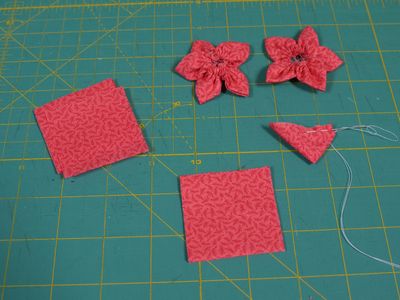 I then used my beam compass to mark the circle for the wreath
the first stages pinned in place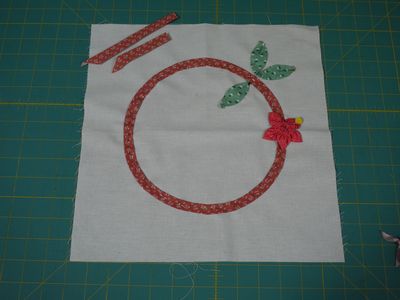 after the students arrive, it doesn't take long for the table to descend into chaos, causing frequent cries throughout the morning of where's my fabric/ruler/pins/pencil etc!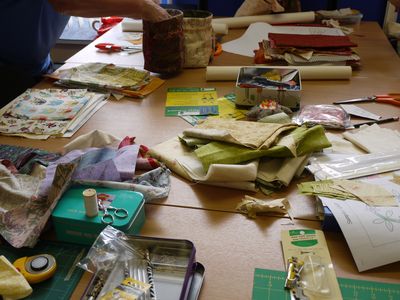 to finish, two action shots
Jo-an  cutting her bias strips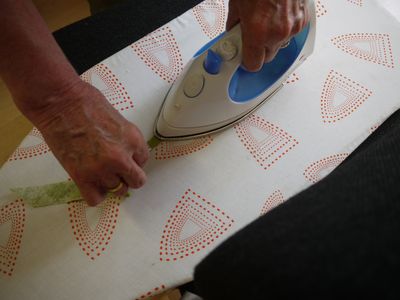 Jane using the bias tape maker