After lunch on Saturday, we went for a good long walk on the beach.  As always, I started by taking photos of the lighthouse - here are just two of them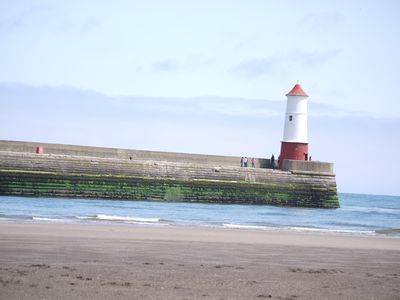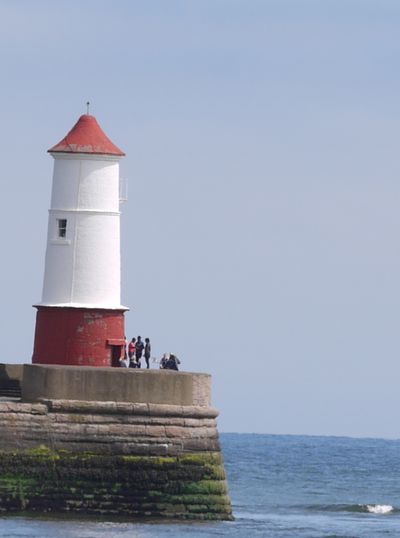 the next two photos show the difference that the light makes.  The first was taken looking towards the sun, then the second is round the other side of the groyne, with the sun behind me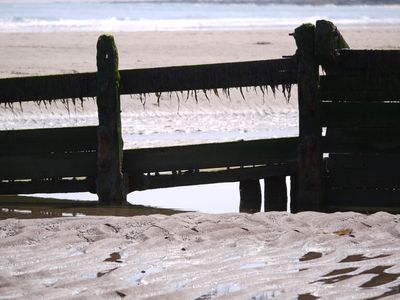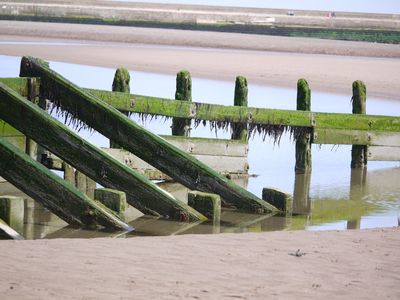 a lovely rusted old fitting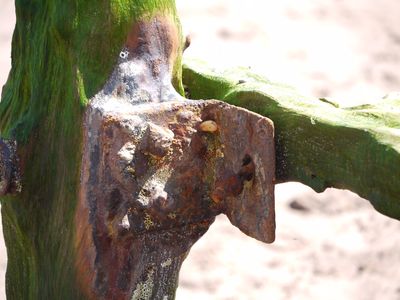 I might have to sneak on to the beach in the middle of the night and steal this, to put in the garden!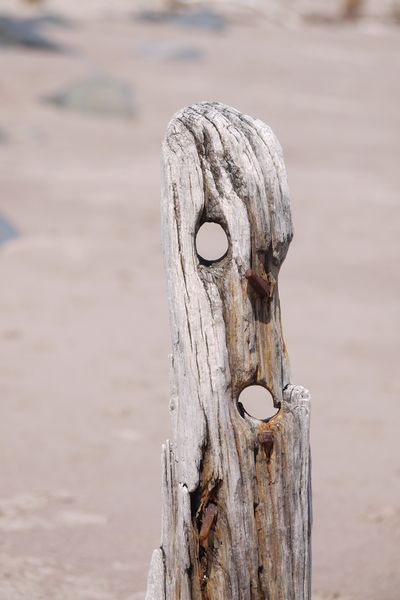 this reminded us of the Easter Island heads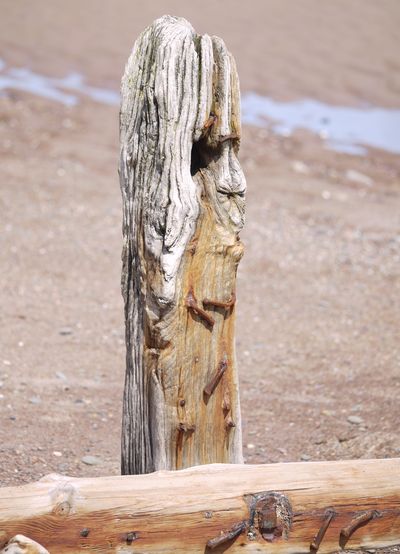 I do like a good rusty bolt or two
Malcolm recently showed me a bit in a magazine, where someone had taken seaside photos and added little stones, shells and bits of seaglass, so I think I will get prints of the next three photos and have a play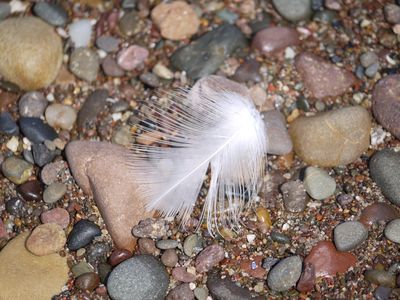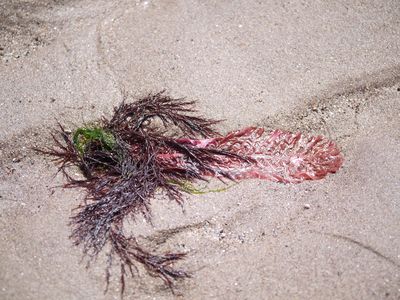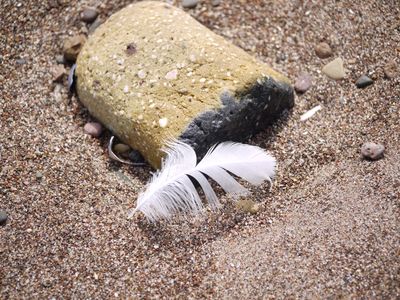 we sat in the sun outside the cafe on the promenade to have a cuppa (no cake after Friday's gargantuan helpings!).  There was a little old lady sitting on the wall, with three dogs.  The one on the left was a feisty little thing, challenging every passing dog to a fight, even ones big enough to swallow him whole!  You may think the other one is gazing adoringly at his mistress ......... no, she was eating chips, and he wanted one.  As for the third dog ......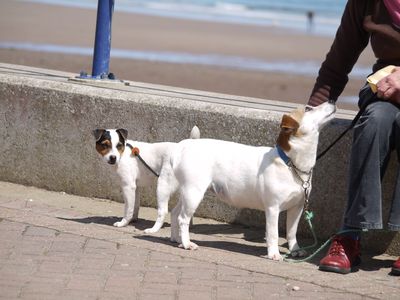 ....... it was having nothing to do with the others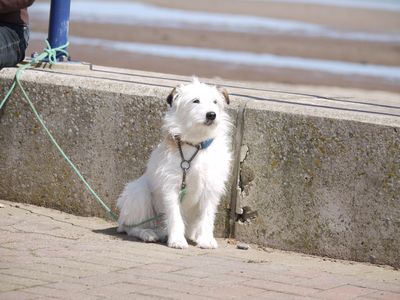 as we walked back along the path above the beach, a skein of geese flew past - if you click on the photo to enlarge it, you will see them more clearly
back home, there was a swan in the dock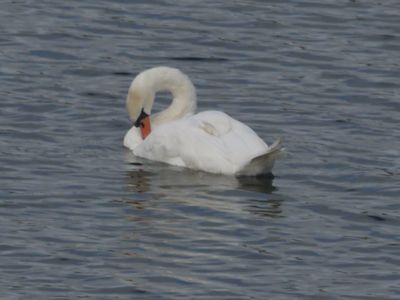 and a lot more swans out in the river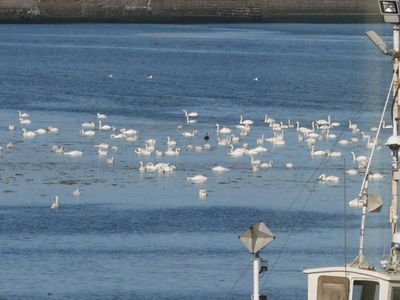 this little boat has been put up the dock sometime in the last week, as it wasn't there when Malcolm was over last weekend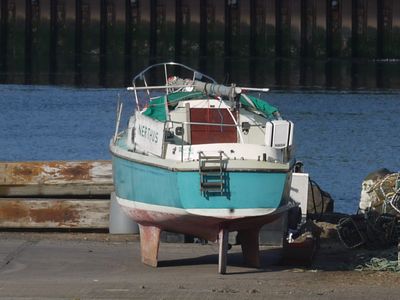 we always end up picking up bits and bobs on the beach.  This piece of seaglass will make a good sail for a little boat picture, perhaps with a stone hull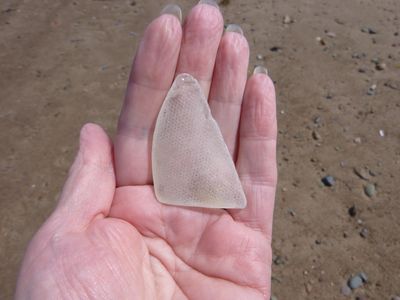 as will this piece of pottery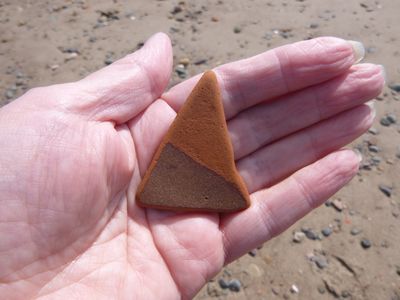 the small tyres have all been cleared from the beach since the winter floods, but this rather large one has been left behind.  Malcolm immediately went to stand on it, which reminded me of childhood, when someone would stand on something and sing "I'm the king of the castle, and you're the dirty wee rascal" ....... I doubt the pc brigade would let you sing that any more - much too judgemental, referring to someone as both dirty and a rascal!!