On Saturday night, Malcolm consulted this book, which I gave him last Christmas, and we decided to go to Rothbury for a Sunday morning stroll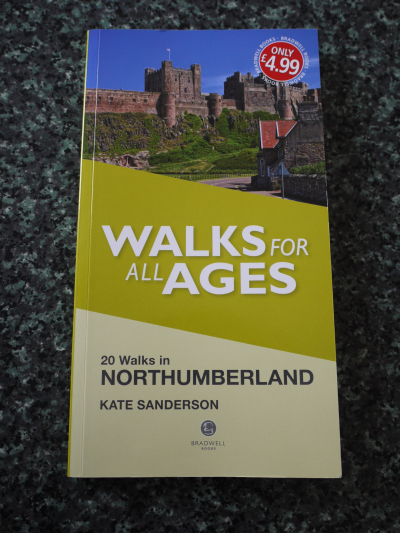 not the most welcoming of signs in the car park!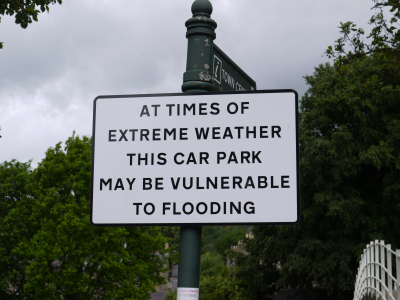 the river was running hard and full after last week's heavy rain
but we didn't think there was any danger of it flooding while we were there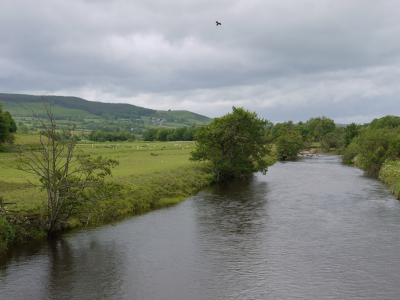 we walked up to the town centre, which has a line of wonderful mature trees down the main street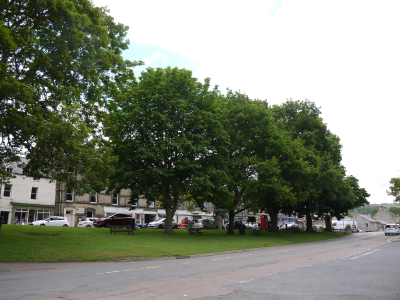 this one was particularly striking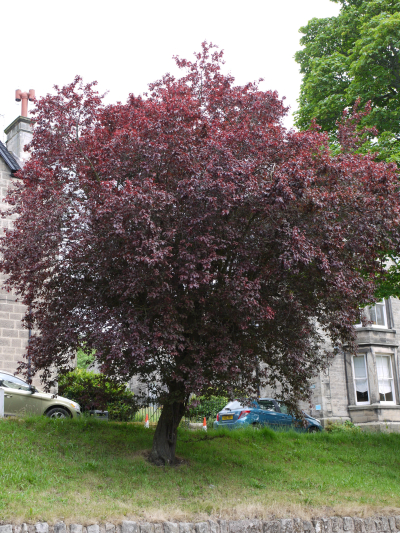 I liked this old-fashioned ironmongers shop
this window was full of all sorts of cleaning lotions and potions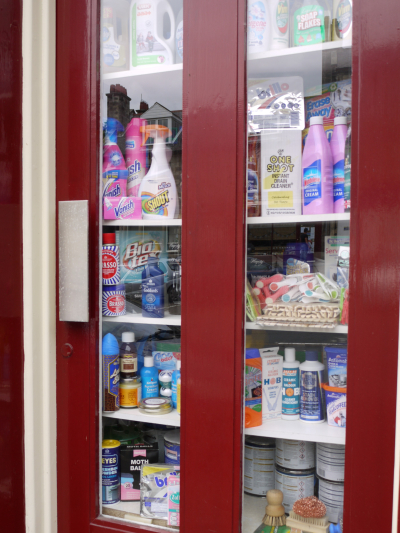 while this one had jugs in all sorts of shapes and sizes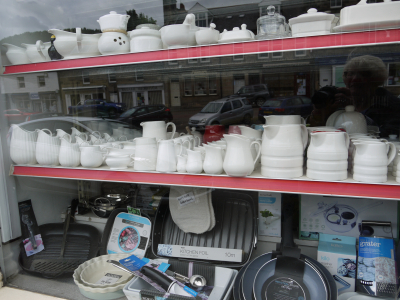 I couldn't decide if this shop is owned by someone called Sweetie ....... or if it was a misplaced apostrophe, as the shop sells sweeties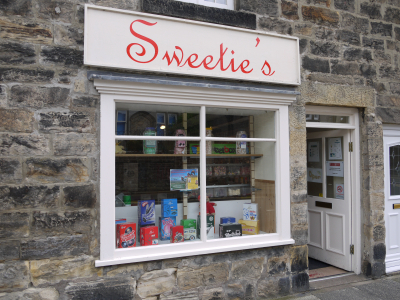 but there was no doubt about this shop - it was just as well it was closed, as it had some luscious yarns in the window that might have had to go home with me
we didn't see anything in this shop related to creatures with paws ........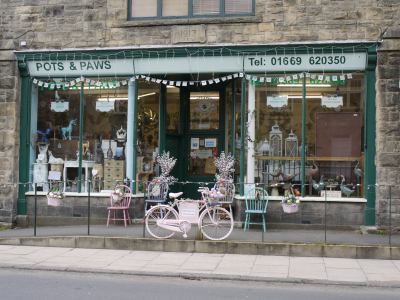 but we did like the upcycled chair outside it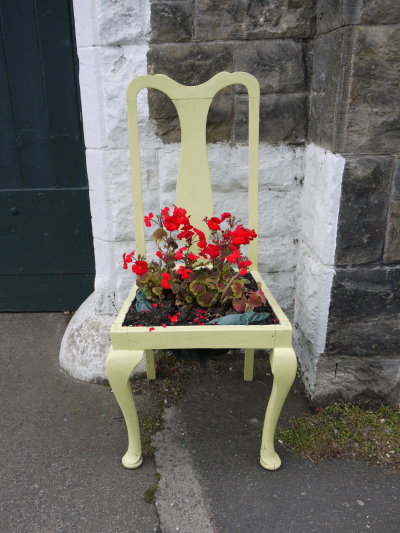 this is a fabulous shop ....... it is a co-operative of some very talented crafters.  I think I will have to visit it before Christmas to do a little bit of present shopping
this old lamppost was looking sadly neglected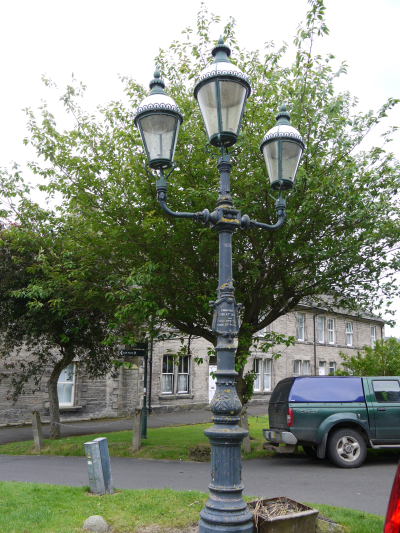 you can read about it below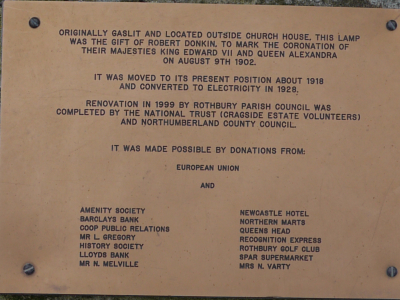 this handsome old building is now a branch of Barclays Bank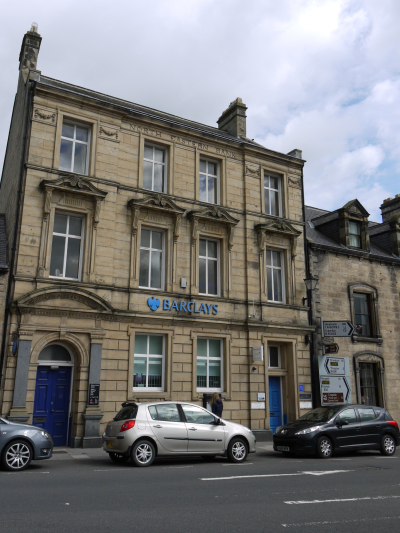 but looking up to the top of the building revealed which bank it originally was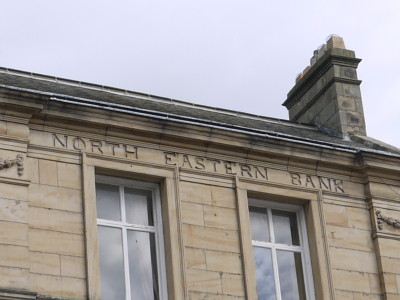 I don't know what this building was originally, but part of it is now the Tourist Information office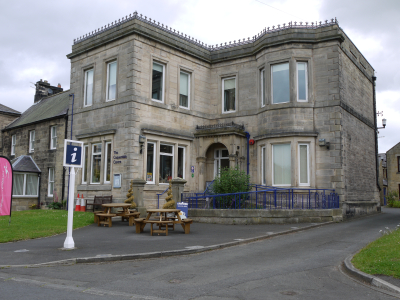 the windows show that it has been ........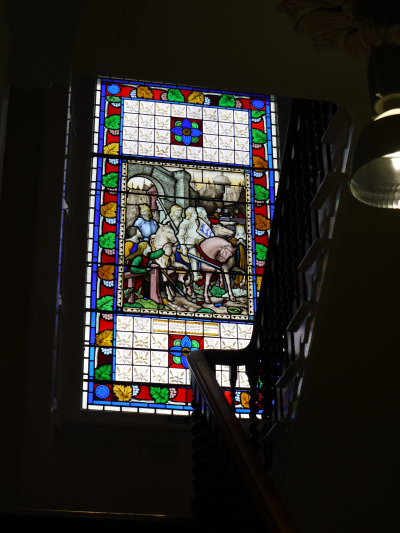 ....... a very grand building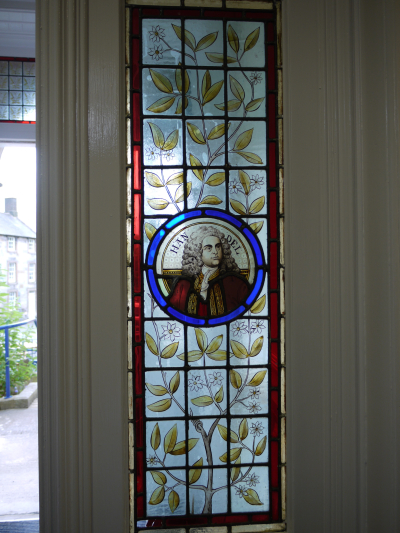 it's a pity that a very ugly modern light fitting has been hung from such a wonderful plaster ceiling rose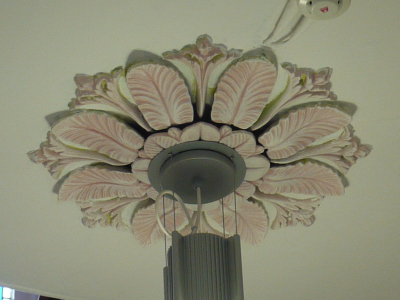 our walk should have taken us over these stepping stones, but as the river was flowing hard, I declined to cross them!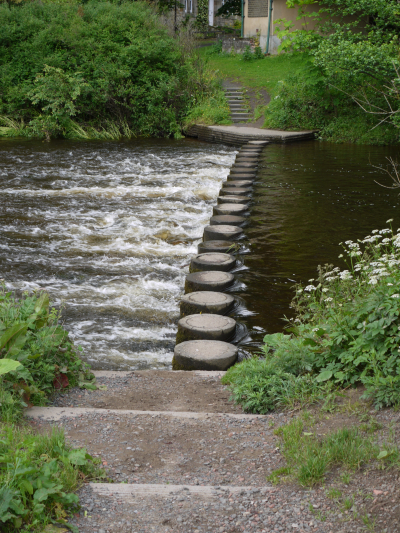 so instead we headed to a coffee shop, where we shared a toasted cheese muffin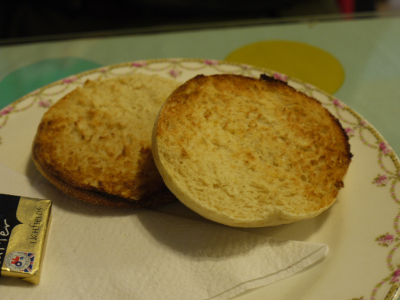 and a toasted teacake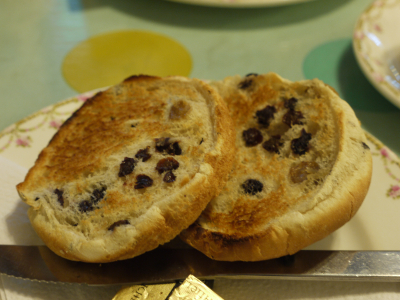 heading back to the carpark, we passed an old door
and an old gate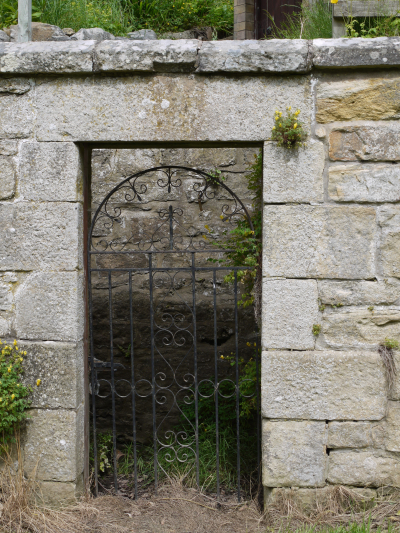 do you think Malcolm would build a folly like this in the garden for me?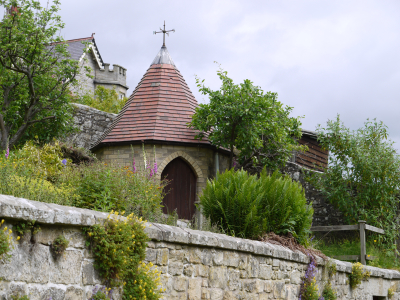 you know that often walks with Malcolm involve going up or down steep stairs, but I only had to walk past them yesterday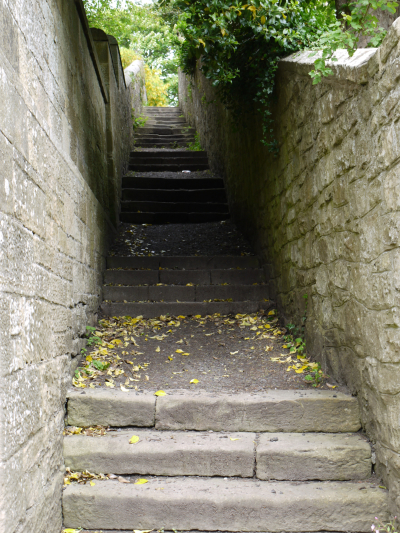 as I took this last photo, an elderly lady who was passing stopped to talk.  We agreed that the flowers growing on the wall were very pretty, and made us smile!!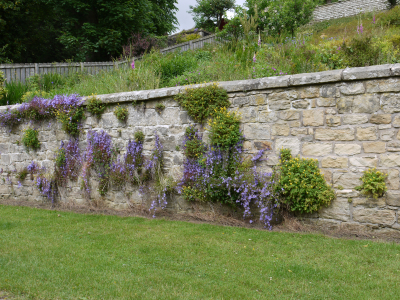 I got a lot of work done on the penguin quilt at the weekend - come back on Wednesday to see the photos!!