Life is just so busy at the moment, I have decided for a short time to change my blogging schedule.  I'm going to do one post a week, on Tuesdays ...... but don't worry, there will still be cake!  And of course I will also pop in on the last day of each month with the 17UFOs in 2017 updates.  But I didn't want to write just that today, so here are some photos of Malcolm's latest garden project.  Of course it involved Big Boys' Toys ....... a sharp saw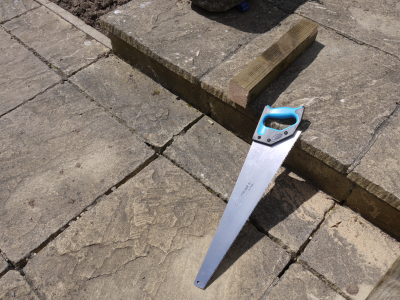 a long spirit level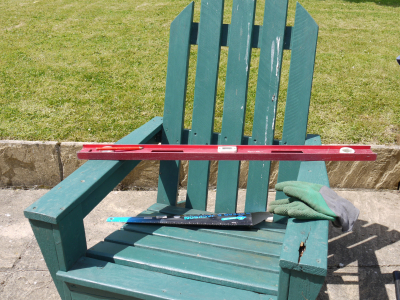 a heavy duty drill/driver
and there has to be wood!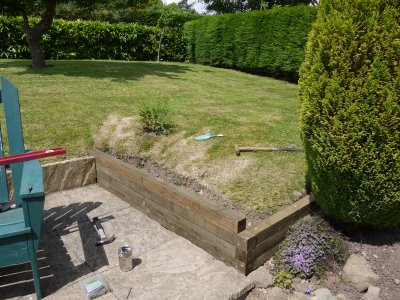 the project was to deal with the awkward  grass slope beside the rockery.  Having built the wooden frame to make a large planter, Malcolm dug up the grass and used it the fill the planter, along with other bits of sods from where he has been gradually cutting neat edges round the grass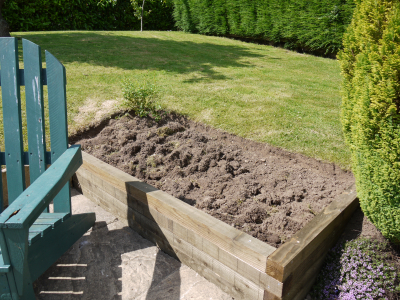 the lone plant is one of several that we bought in Heighley Gate Garden Centre yesterday, where I treated Malcolm to breakfast to celebrate Fathers' Day.  It will be good to get more plants in to provide more colour - at the moment most of the garden is just grass, grass and more grass!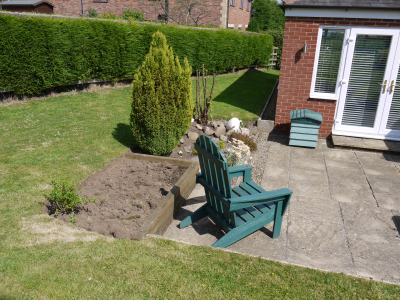 so, I'll be back tomorrow with the first Tuesday post, with lots of photos of recent visitors in the garden.