......... we have to admire this month's page in my (almost) naked men calendar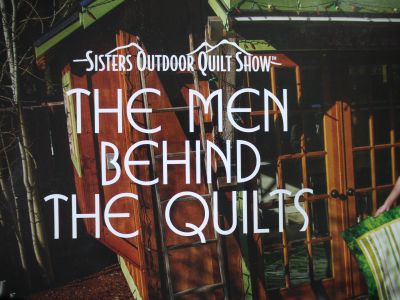 remember, if you would like a closer look, click on the photo to enlarge it!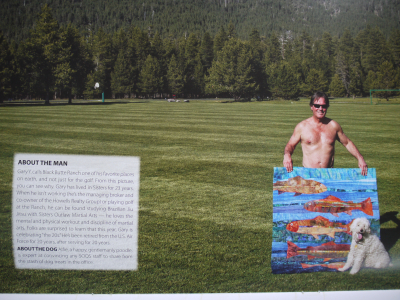 when I was at The Quilt Shop last Wednesday, the lovely Jill was explaining to one of the other ladies how to make a quilt using a Jelly Roll (I think Jill had seen the pattern on Missouri Star, but I don't have the details).  I was only half listening, but on Saturday I thought I would have a go.  I got out this Jelly Roll, which I had won, so it wasn't a favourite one that I would mind if things went wrong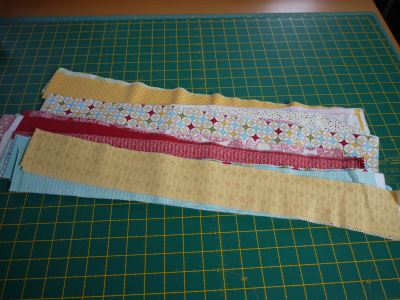 I sorted the strips out into five piles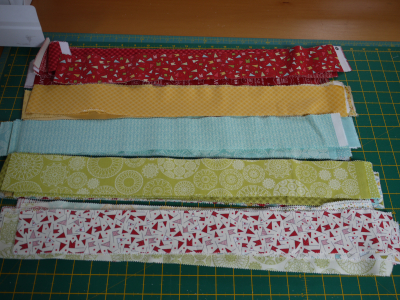 then arranged these in six groups, with a few strips left over
as always, I stitched four of the strips together in pairs .....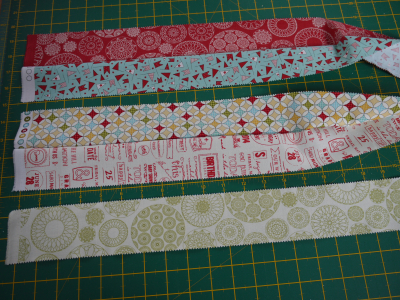 I then sewed those two pairs together, then added the fifth strip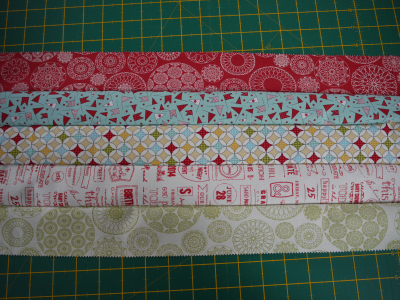 and did the same with the other sets of strips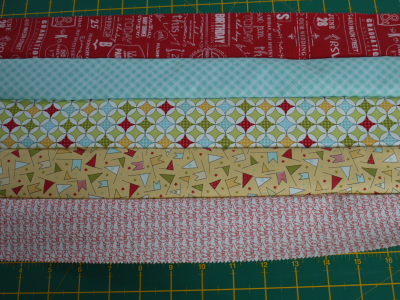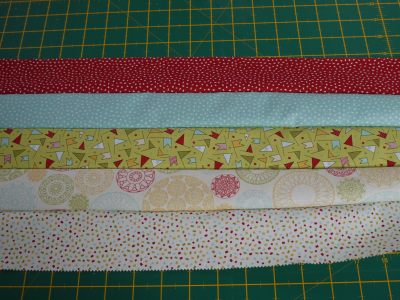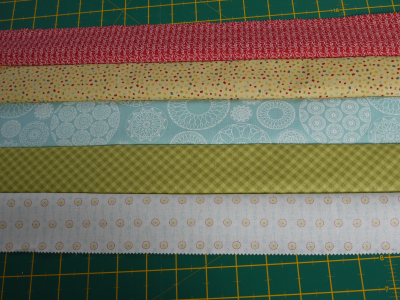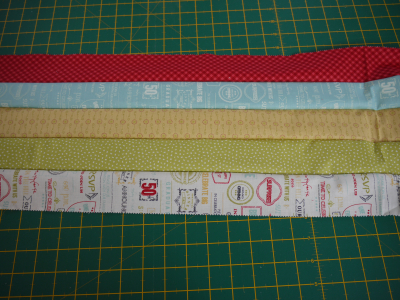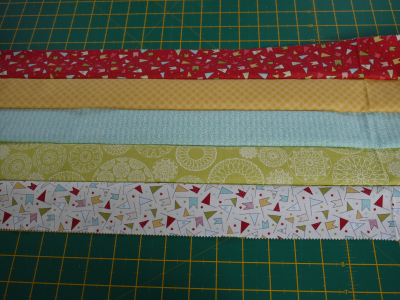 after pressing the first set, I checked that it measured ten and a half inches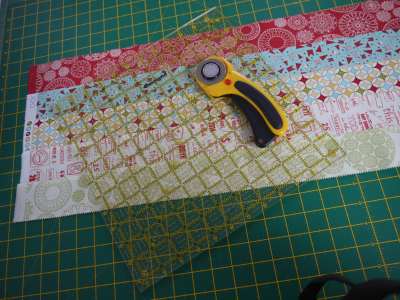 and cross cut it into four squares.  The little leftover bit will be used as a thread catcher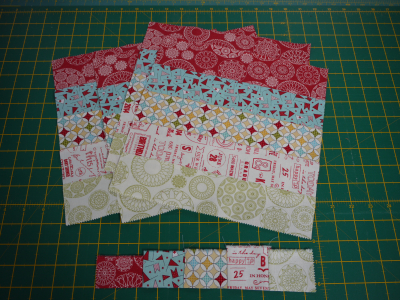 you can't see, but under each of the two squares, the other two squares are right sides up, with the strips running horizontally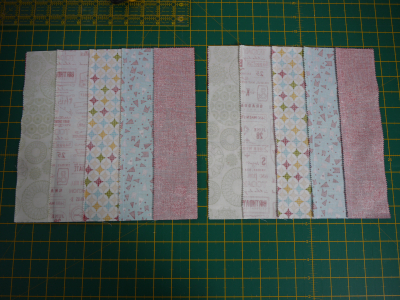 after stitching round all four sides, I cut the squares on the two diagonals
and pressed open the squares.  I arranged one set like this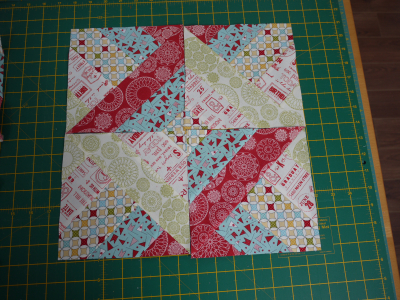 and the other set like this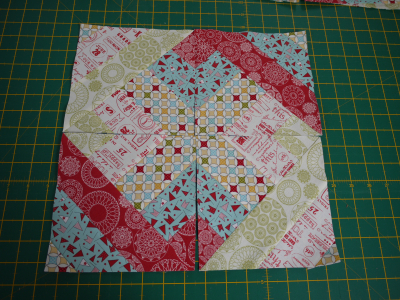 then did the same with the other five sets of strips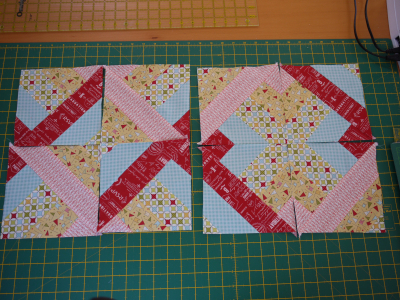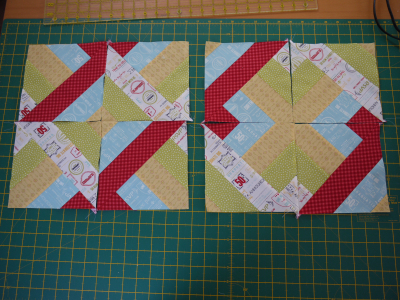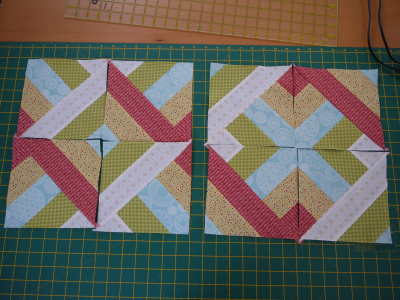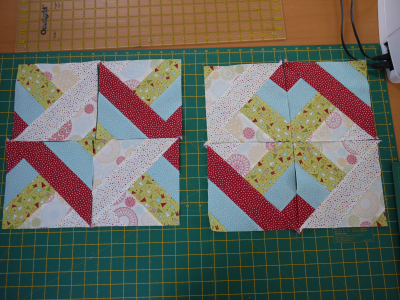 I now have to decide on how to arrange them into a quilt - but that will have to wait until I make my new design wall!  Yesterday, I turned my desk round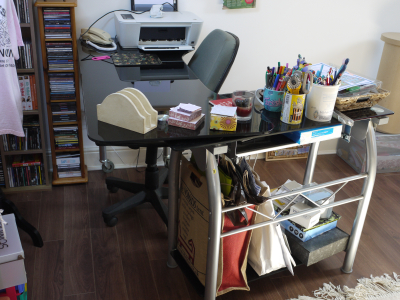 took the leaf out of the pine table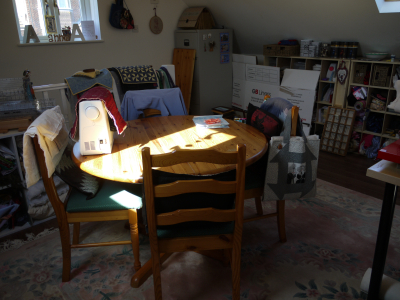 and rearranged my sewing tables. which has given me more room.  The design wall will go on the big bit of wall.  I am going to make it with thick cardboard cut from some of the boxes the removal firm gave us, taped together and covered in wadding.  I must also sort out my overflowing scrap bin, which you can see under the table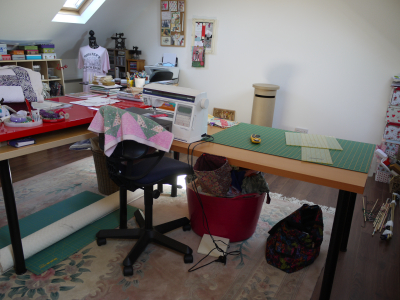 and some good news ....... I have finally found the key for my filing cabinet, which I had put away in a safe place ........