Today, we start with something very important! The wonderful Margaret, Queen of Appliqué, is having an exhibition of her amazing quilt tops on Saturday 8th and Sunday 9th of April.  Margaret hopes to raise lots of money for her disabled grandson Harry, a talented Boccia player, who has won lots of medals.  But he receives no official funding, so has to raise money himself to go on playing.  So if you can, come along to the exhibition, enjoy Margaret's wonderful quilts, and of course you know the cakes will be fabulous!!  The exhibition is in Eckford Village Hall, and I can hear many of you wondering where that is.  If you have Satnav, the postcode is TD5 8LG .........
........ and if you like a proper map, this shows you where Eckford is in relation to Kelso and Jedburgh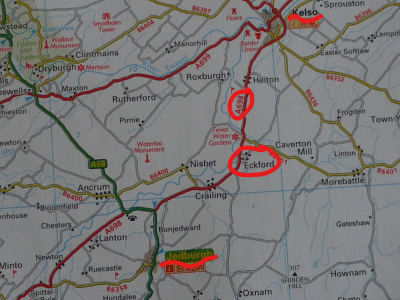 if you are coming up the A697 from Northumberland, when you get to Cornhill, you can either turn left and take the lower road through Wark, or go on through Coldstream, then turn left ........ both roads will take you to Kelso, then on to Eckford.  And if you need any more persuasion to go to the exhibition, I will be there helping both days!!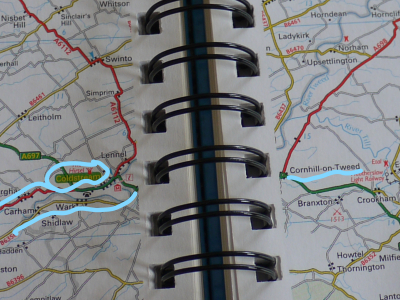 and now for something else that is VERY important ........ this little red tractor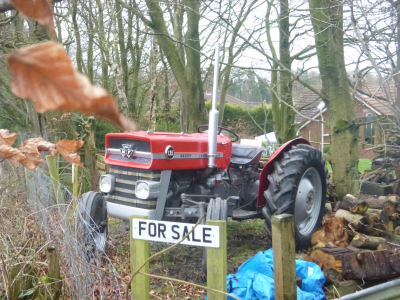 a thing of great beauty, is for sale.  Please will someone buy it for me!!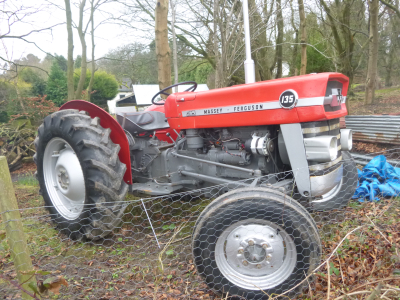 when we were out and about on Wednesday, we popped into the Old School Gallery in Alnmouth for a cuppa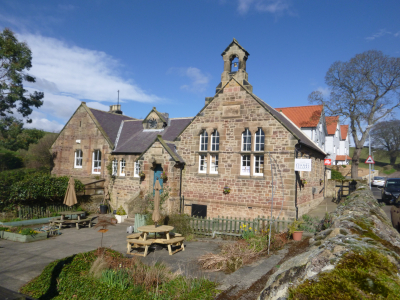 there is stunning artwork ......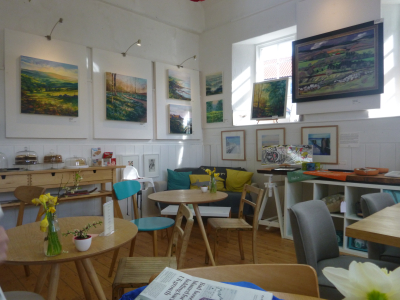 and lots of lovely things for gifts for sale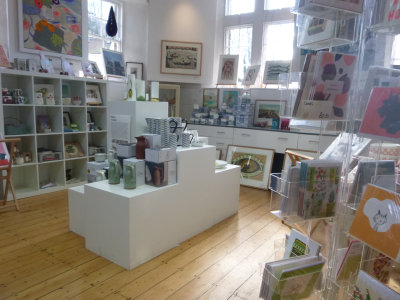 but shock, horror, they didn't have any scones!  So we had to make do with a very delicious piece of lime polenta cake!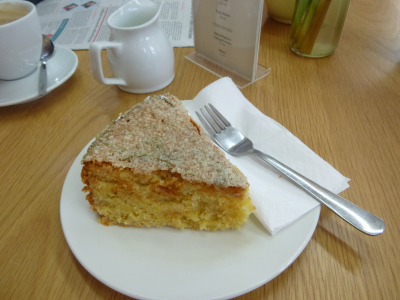 I bought these three little cards - I think they will look good in a row in a frame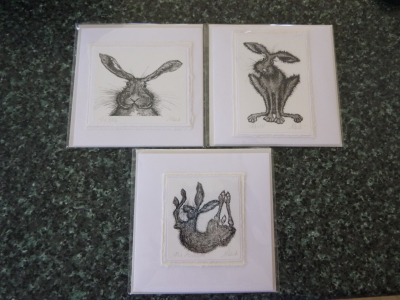 then yesterday, we popped over to Longframlington to see about registering with a GP.  A very helpful receptionist told us about the Practice, and gave us forms to fill in.  We then popped into the Paper Shop for our daily dose of newspapers (we both much prefer reading a proper paper to reading the news online), then into the Running Fox for a cuppa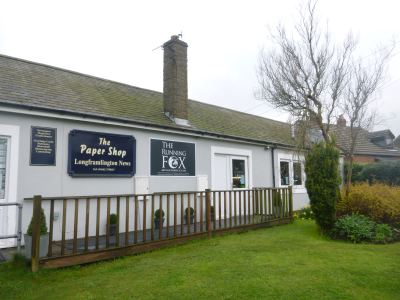 some of you may recognise the building ........ yes, it is where Stitchin' Heaven was!  The inside has been completely transformed into a cafe, and through the back, a bakery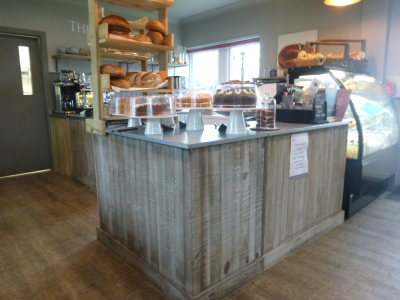 in the time we were there, the phone rang constantly, with people wanting to book a table for lunch - it is a very popular place.  They have an amazing breakfast menu ........ we were advised to phone up and book a table if we want to go for breakfast on a Saturday, it is so busy!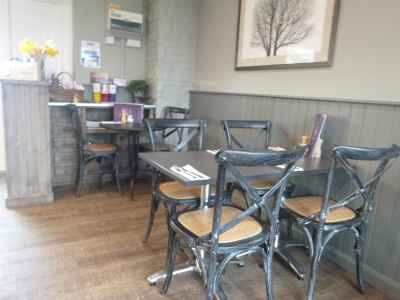 we shared a three cheese scone, which was DELICIOUS!!
not surprisingly, having been out for cuppas two days in a row, we didn't go out for a Friday cake!!  It is Mothers' Day on Sunday, so Stuart and Alison are coming down for a flying visit, arriving tomorrow afternoon, then shooting off after breakfast on Sunday, to get back for Alison to see her Mum!  It is the first time we have seen them since they got engaged, so there may be some fizz chilling in the fridge!  I hope you have a good weekend, love Anne