...... when I headed to Sue's shop, it meant crossing the Border, but now we are living in England, it was a straight run down the A1 from Berwick to Morpeth.  As always, the shop was filled with luscious fabrics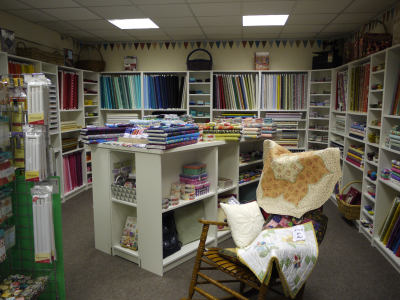 indeed there was so much new stock, that Sue has had to add a new display unit!
did you notice the tins?  Here they are on another display unit.  I really, really wanted to buy a set, but there is just nowhere to put them in the flat (well, perhaps I could put them under my pillow?!)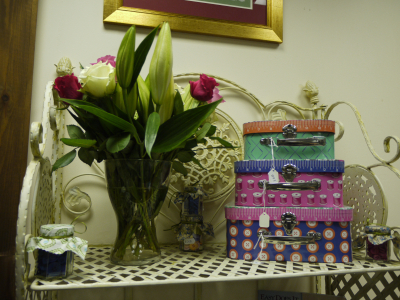 and just look at these fabrics, but the "divorce" word may have been mentioned, if I bought any more fabric after boxes and boxes of my stash went into storage!
some of the ladies were getting set up to make a bag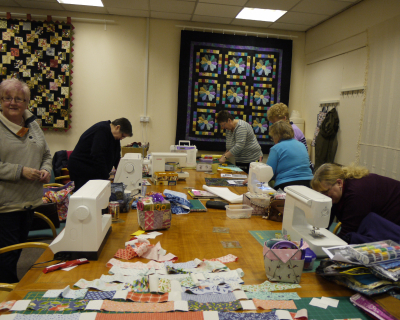 one of the stages involved creating pieces using the decorative stitches that most sewing machines have these days .......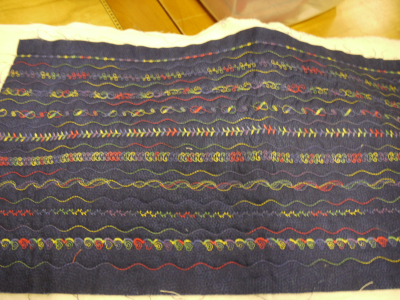 ........ Barbara was a step ahead, as she had made these two pieces when playing with her machine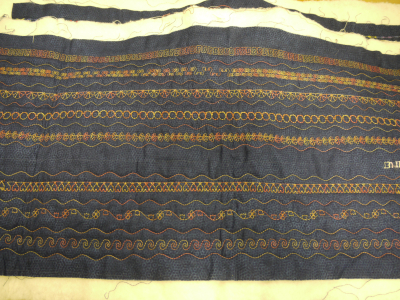 these two strips were stitched by Ros ......... she had asked me last year if I could take her a "proper" Scottish haggis, so every time I go to the Quilt Shop I take her one, and as I had to go back to Hawick yesterday to see the nurse (for the last time - hooray), I remembered to get one for her .... it's not just any old haggis, but a multiple award winning one!
I had a severe attack of "tin envy" when I saw Gill's tin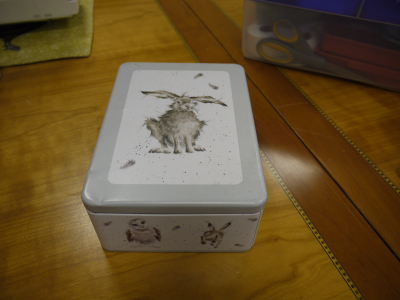 not only does it have an extra picture on the bottom ......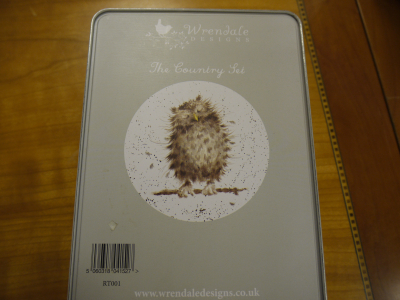 ........ but this is the inside of the lid!!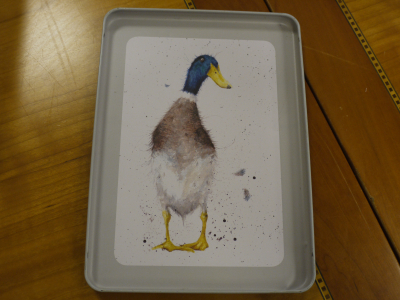 if you are wondering why I haven't been showing you any updates of my sewing, it's because I am limited to working on my BFF hexies, and I am saving the photos for my "17UFOs in2017" report at the end of the month!