We headed off down the A1 this morning, Malcolm to visit his sister Jennifer, and I to have fun day with the Wednesday Ladies at The Quilt Shop.  Ros has finished the bag that she was been working on when I was there two weeks ago.  She prefers this side ......
but I like this one!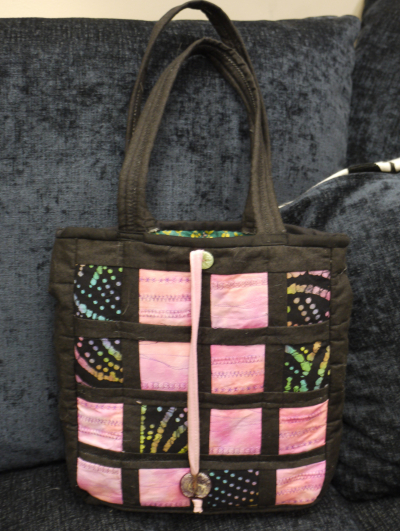 Ros's next project is quilting this beautiful fabric, to make a quilt for a friend.  As she has her right arm in a stookie at the moment, having fallen while walking her dogs, I gave her a hand to pin it, ready for quilting
as always I had a browse round the new fabrics ...... lovely muted tones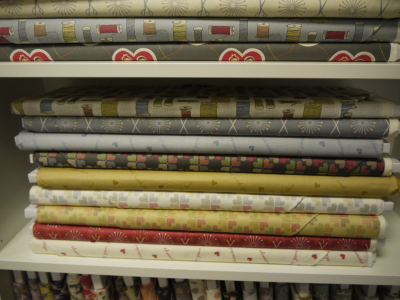 ....... vibrant colours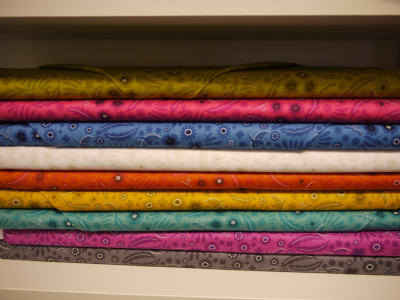 I was soon planning what I could do with this group of fabrics
I think these fabrics would make a lovely baby quilt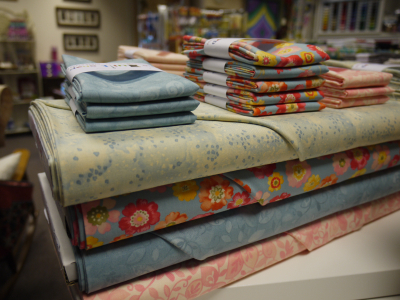 several of the Wednesday Ladies have bought this book ....... I am very tempted!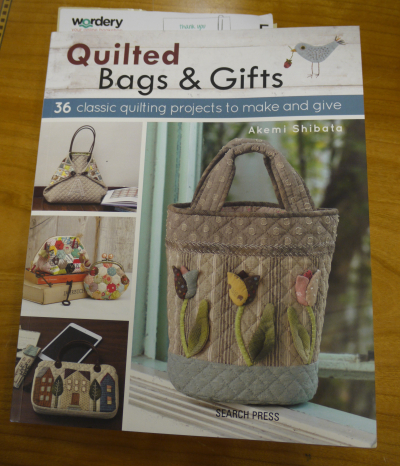 Avril was working on these blocks, which are a combination of applique and embroidery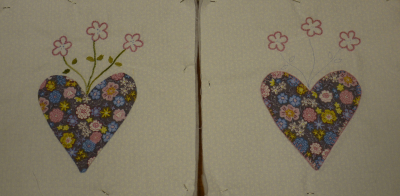 I love Jill's delicate stitchery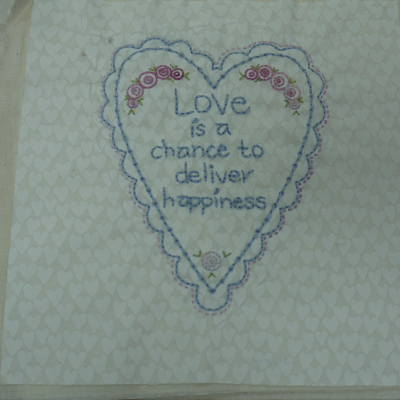 Annie doesn't do subtle colours!!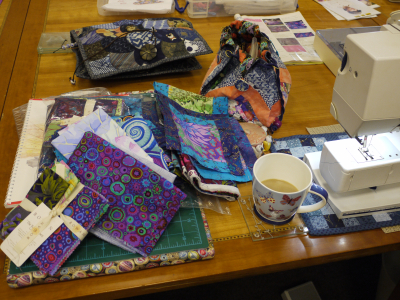 Karen was working on an EPP project, with lots of Liberty fabrics (I WILL use mine one day!)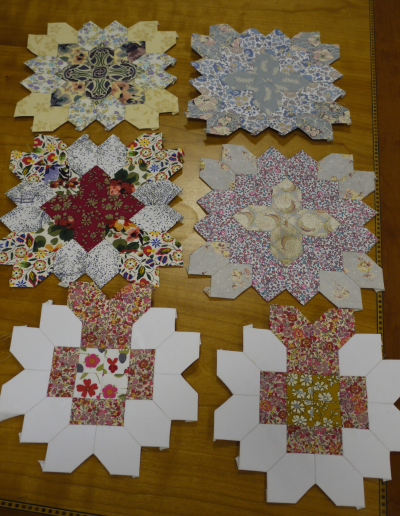 I liked the clever fussy cutting of the centre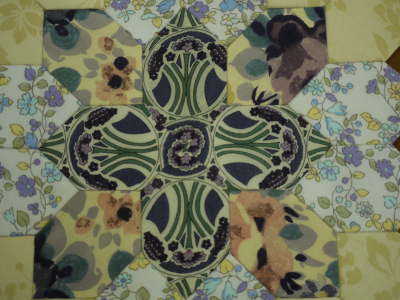 drat - Malcolm came back for me just as I was paying for my purchases, so I didn't get the chance to hide them at the bottom of my sewing basket!!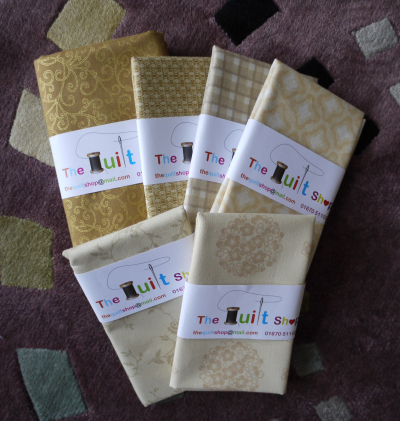 and there may have been a little packet of buttons as well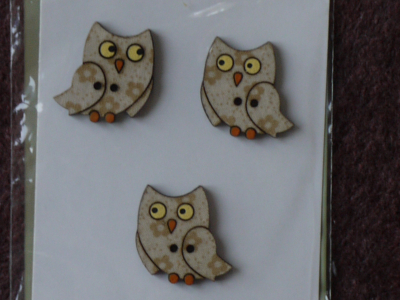 do you remember when I was there two weeks ago, I suffered severe tin envy for Jill's tin?  So I was absolutely delighted when Ros gave me this diary today, as she didn't need it!!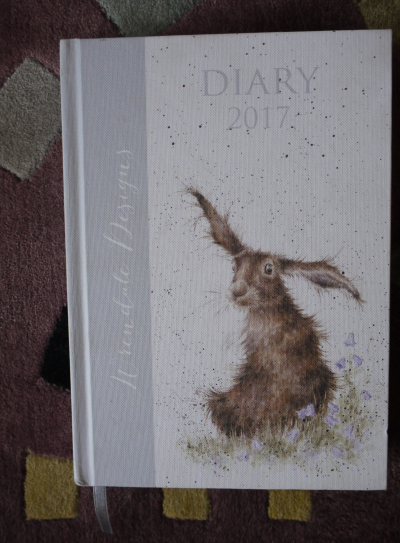 I opened it at random for this photo - how cute is the duck!!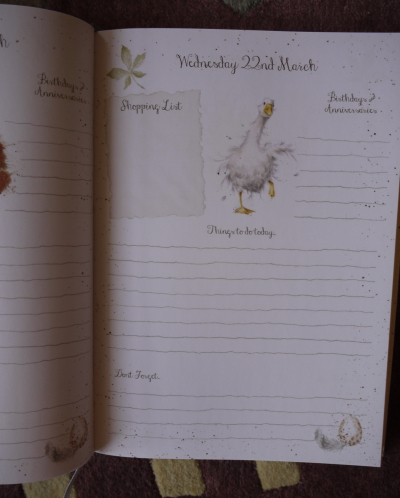 as I write this, I am watching the weather forecast, with the bad news that Storm Doris is on its way - I don't think we will be going far tomorrow!