On Saturday I headed over to Kelso, to spend the day with some of the ladies from Abbey Quilters.  As always, it was good to see what everyone was working on.  Elaine was layering up this very pretty scrappy quilt (I might have to add one to my to-do list)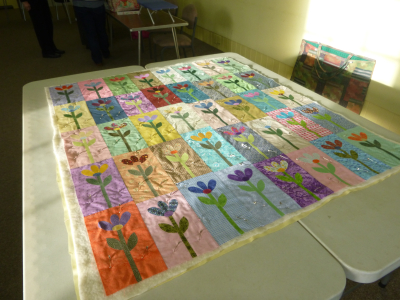 Sheila was working on some applique blocks - I love her choice of batik fabrics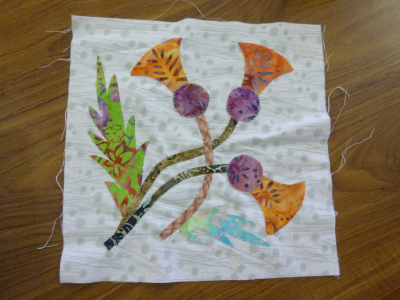 Ivy's quilt is made with a selection of beautiful Japanese fabrics, and the plain stars really pop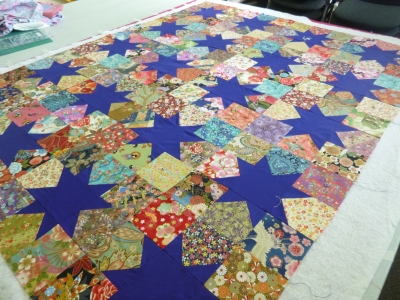 Lorraine's little quilt is made with Liberty fabrics (one day I WILL cut up my Liberty fabrics!)  You might not see from the photo, but the white background is also made of lots of little hexies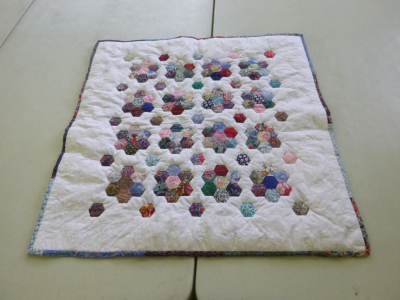 Rineke was very patient as I took photos of the progress on her stack-and-whack (if you google stack and whack you will find lots of info on it).  First, the centre of the quilt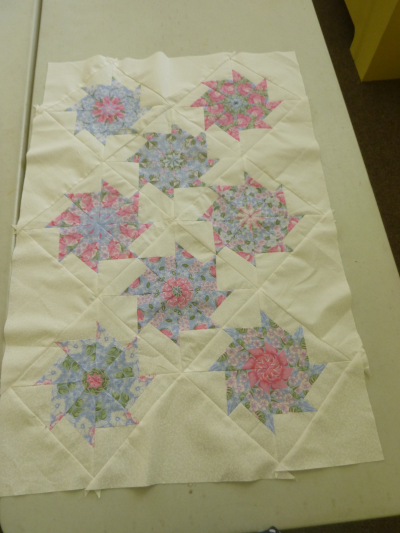 then with two plain borders added
and a final border of a lovely soft floral fabric, which she said she had bought years ago to make a dress with!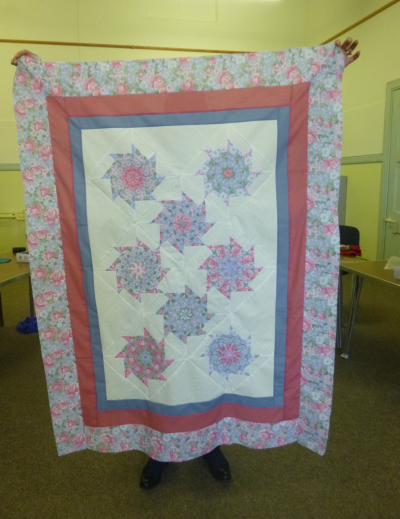 this is Liz's scrappy quilt.  It looks very complicated, but using templates to cut the blocks means that only the seams of the squares have to be matched, none of the other seams meet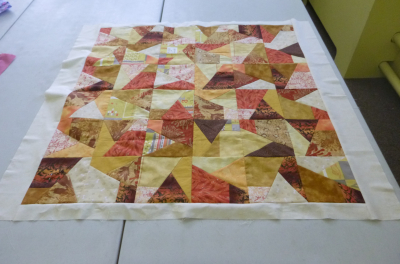 Margaret was working on her latest whimsical block - Little Boy Blue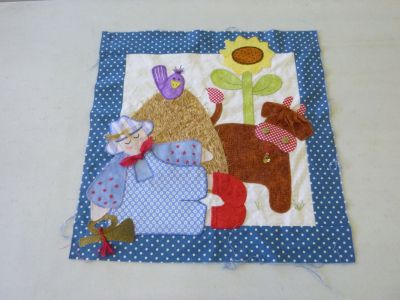 hopefully Margaret will be holding an exhibition of her work in April - planning is in the very early stages.  As soon as I have the details I will let you know ....... I hope lots of you will come along, as it is to raise money for her disabled grandson Harry, to fund his very successful playing of boccia (this is an old newspaper report about Harry)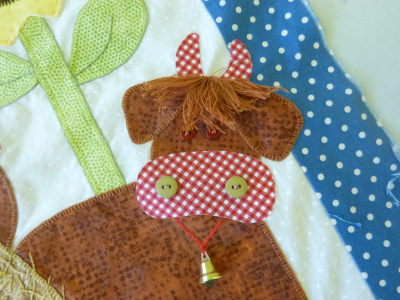 when Stuart mentioned he was going to a formal dinner on Friday night, I of course demanded a photo of him in his kilt, as I know lots of you like to see a handsome young man in a kilt.  Now, you may think this is a photo of him with his girlfriend Alison, but it isn't ..........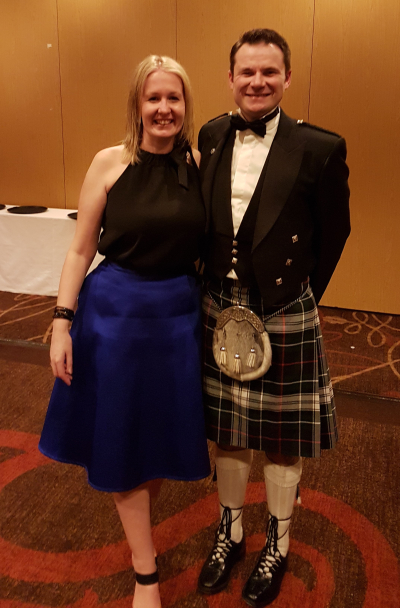 ......... it is a photo of him with his brand-new fiancée Alison (cue much jumping up and down and squealing from his thrilled Mum ....... Malcolm was slightly more sedate in his congratulations!!)