We were out and about in Northumberland again on Saturday, this time visiting Alnwick.  First stop was this imposing old church ......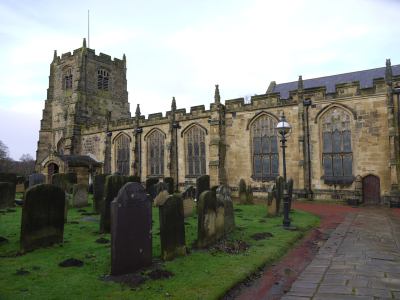 ........ which is so big it wouldn't fit in one photo!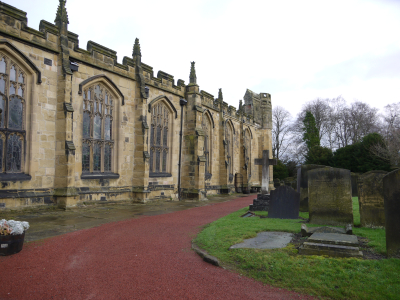 I assume this sad little headstone marks a child's grave, but there is no inscription on it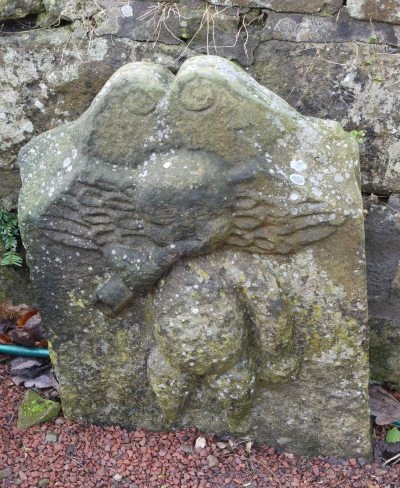 unlike this one, which tells you in detail of the deceased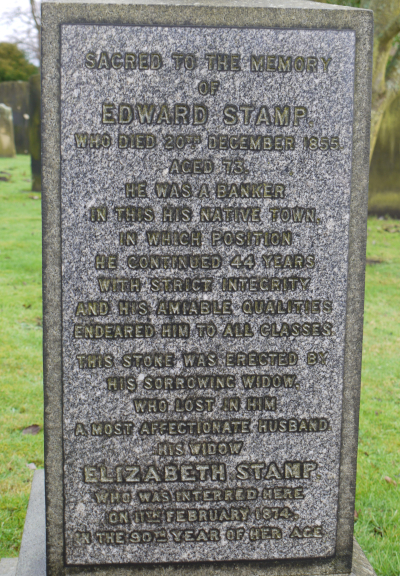 in days gone by, if you were trying to invade the castle .......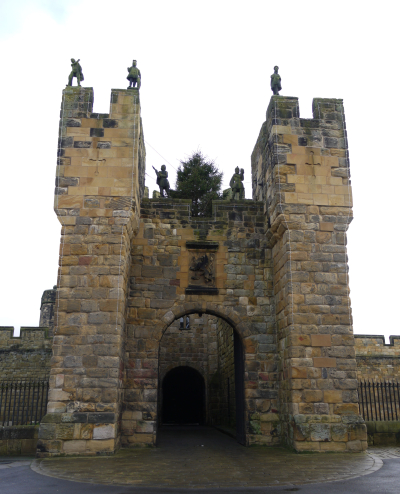 if you didn't impale yourself on these vicious railings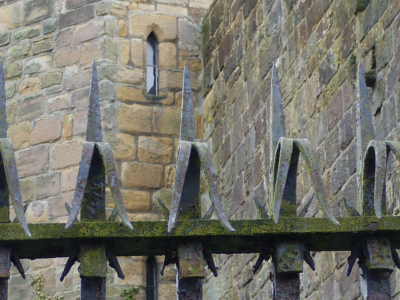 you would have been bombarded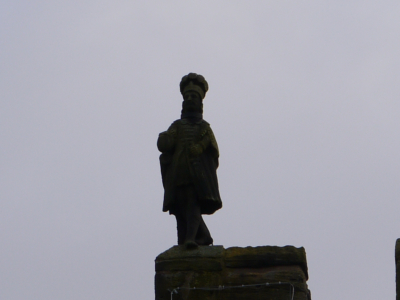 by the defenders from above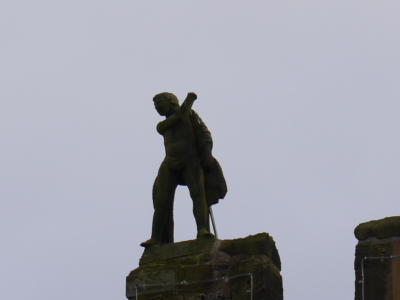 as we walked on round the town, I rather liked this pile of beer barrels, with their bright stripes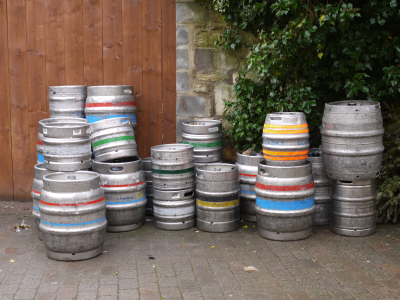 a dainty garden gate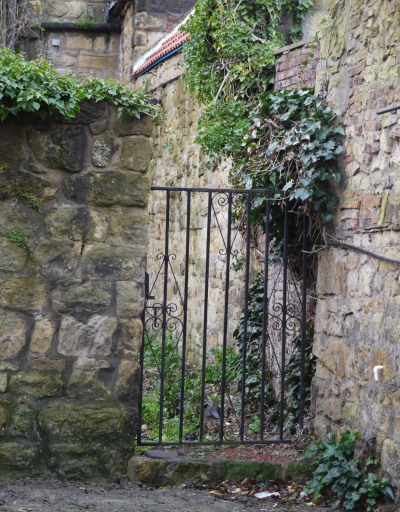 but why have a door, when you can simply walk round the end of the wall!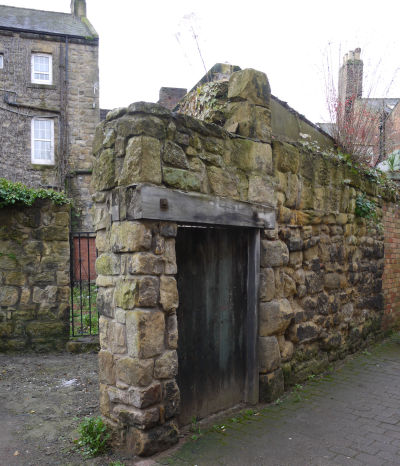 why is this pub world famous?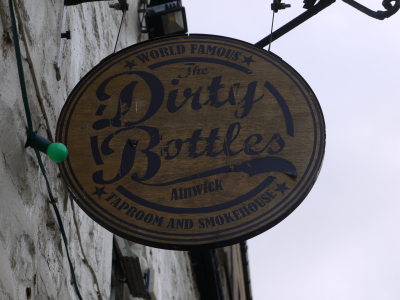 for a rather scary reason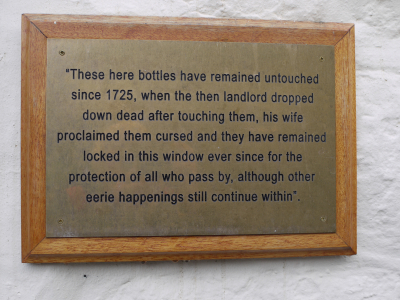 you can just make out one of the dirty bottles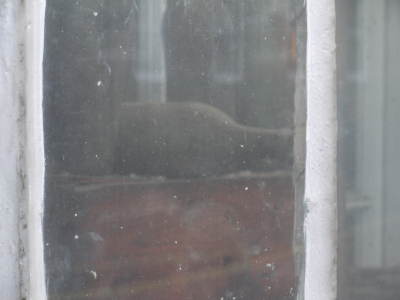 there was a delicious aroma of cheese in the air as we passed this shop
the castle and gardens are closed for the winter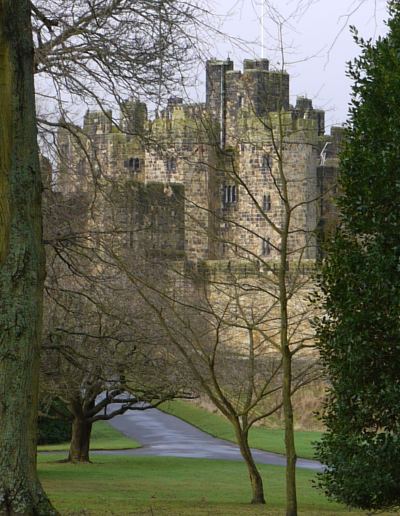 but you can walk past this magnificent gate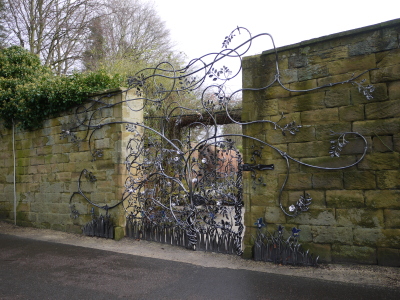 can you spot the lock, and where the gate opens (you can click on the photo to enlarge it)
a detail of one of the birds on the gate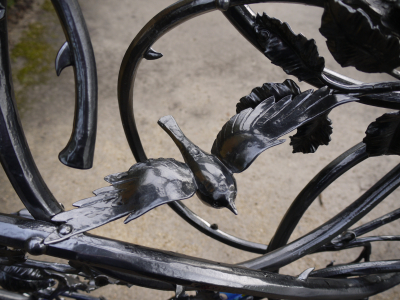 and one of the beautiful glass flowers
sadly the ice cream kiosk was closed .......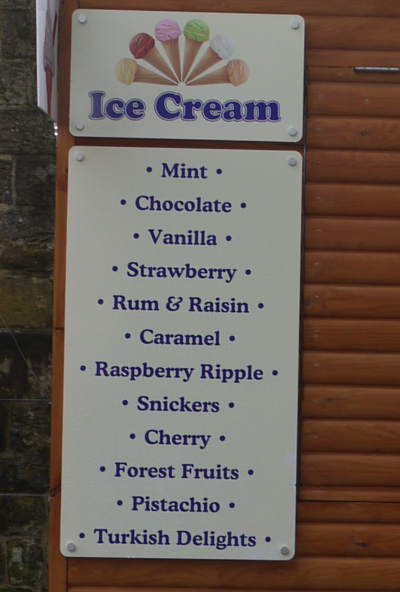 we drove on to Bamburgh, and there were the usual problems of taking a photo of the castle from the car - a bump in the road and you get more sky than you want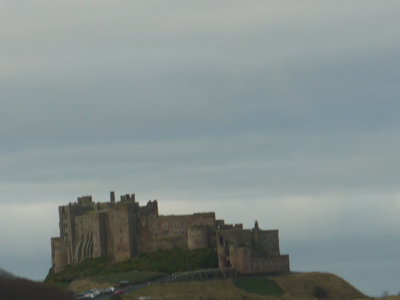 or the car in front won't get out of the way!!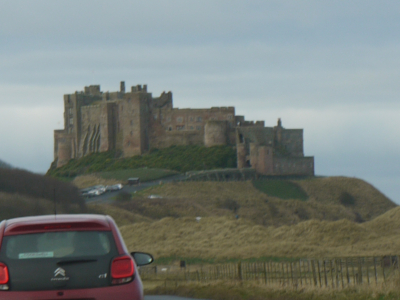 when we parked, we found that most of the shops and tearooms were shut ........ but fortunately there was one open, serving the most delicious scone with jam and clotted cream - bliss on a plate!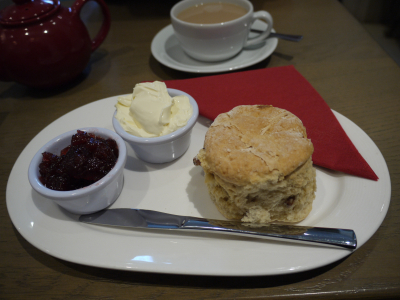 yesterday morning when I got up and looked out the bedroom window, I was rather surprised to see a naval vessel sitting offshore.  It sat there for a while, then sailed off, so I will never know what it was doing there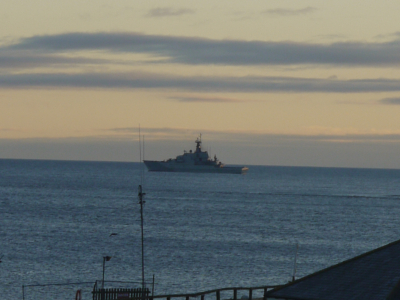 some weeks ago, I teased you with talk of being out and about in Northumberland as part of a BIG project.  So now it is time to reveal some of what we have been up to.  The empty shelves in my studio give a small clue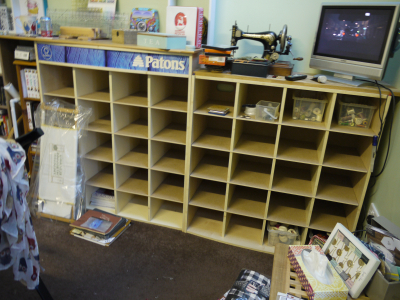 then there are all these boxes sitting in the hall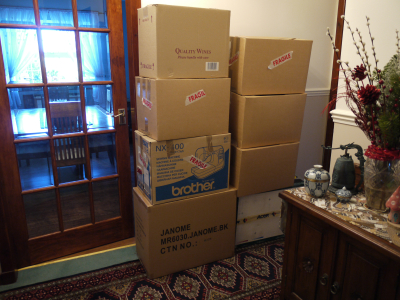 and pictures down from the walls and stacked in the "fitness room"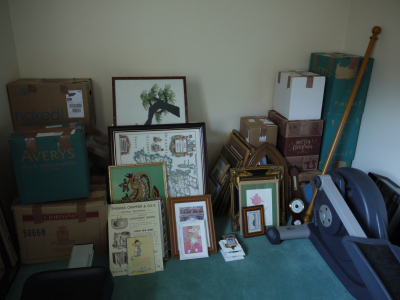 yes, we are moving!!  The house had been on the market for some months, when suddenly, just before Christmas, up popped buyers.  Barring any last minute hiccups, we move out in three weeks' time!!  So where are we going ...... yes, you've guessed, we are moving to Northumberland, where Malcolm was born and grew up.  We have had our offer accepted on a house, but it is very early in the  lengthy process of buying it, so I'll wait until things are further down the line before I tell you about it.  When we move out of this house, everything will go into storage, and we will go and live in the flat - we are fortunate that we have that option, otherwise we would have had to rent a house.  However, I will still be sewing, and I will definitely still be blogging!!  (and working on my 17 in 2017!)