........ turned out as planned!  As Malcolm is over at the flat (I stayed home because I have my Pat Archibald workshop tomorrow), I thought I would pop up to Melrose and have a look for some presents for his Christmas stocking.  As you can see from the ice on the birdbath, it was rather cold this morning, and that caused a bit of a problem when I went out.  To cut a long story short, one of my windscreen wipers had stuck to the ice on the windscreen, the other hadn't, and they got in a tangle and one of them got rather bent out of shape (I was too busy saying naughty words to think of taking a photo!).  So instead of heading to Melrose and a potter round the shops, I had to head to Kelso and the Ford dealers, to get the wiper fixed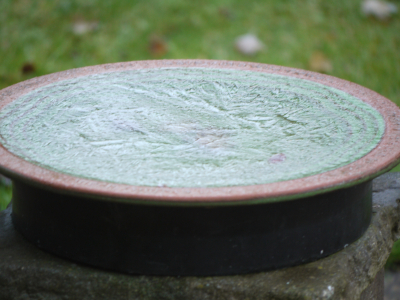 the Ford boys didn't have a spare wiper part in stock - so they took one off a brand new car on the forecourt and popped it on my car!  Exhausted by all the trauma drama inconvenience, I headed to the local garden centre for refreshments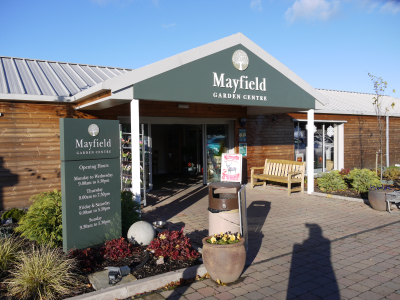 I resisted the temptations of Julian's excellent fruit and veggies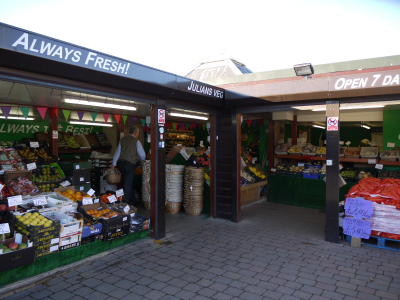 although I did have a quick check to see if there was anything worth taking from the free firewood bins (there wasn't)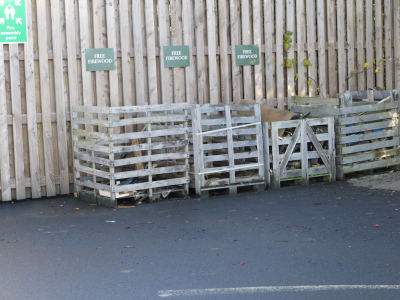 so having bought a half-price, out-of-date craft magazine to read, I was soon tucking in to the most wonderful bacon roll.  I'm not quite sure if this was a second breakfast or an early lunch!  Then the day took a definite turn for the better, as I was joined by Margaret, Queen of Applique, and her husband Stan (they had coffee and delicious scones).  We had a lovely long blether, then I thought  really had to get on with the day's objective!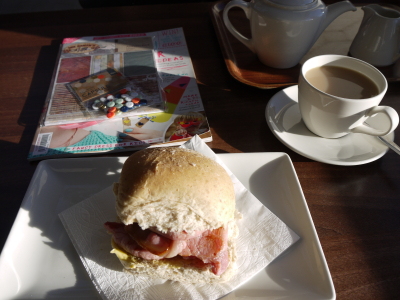 I might have bought one or two little things in the garden centre for Malcolm, then I walked over to the town centre ....... and was further cheered up by the blue sky and this tree (or perhaps very large shrub) covered in bright red berries
on the way back to the car, (having perhaps bought one or two little somethings for Malcolm) I walked through the old graveyard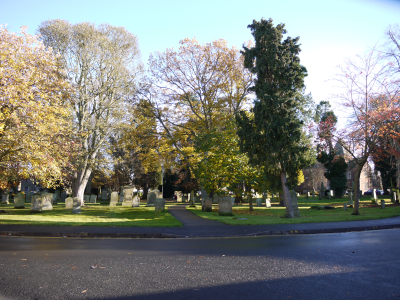 which is beside the Abbey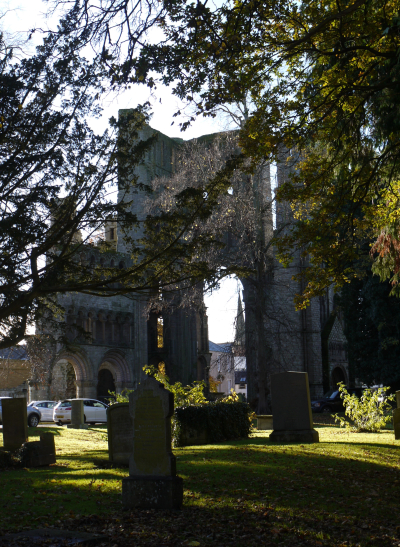 when I uploaded my photos this afternoon, I discovered that my "Photos" software had been updated, and one of the new things on offer was a variety of filters.  I applied one called "slate" to this shot of the Abbey.  Not quite B&W, you can still see a little bit of colour in the traffic cone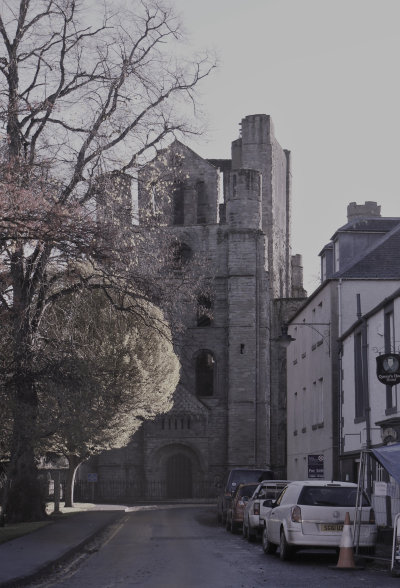 back home, there were lots of birds in the front garden.  I was frustrated trying to take a clear photo of the nuthatch, as it was constantly on the move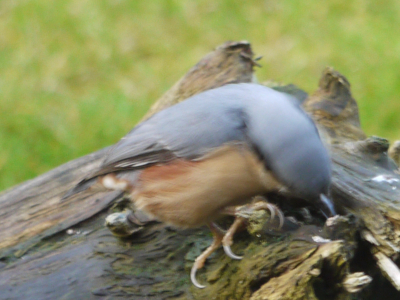 pecking at a piece of driftwood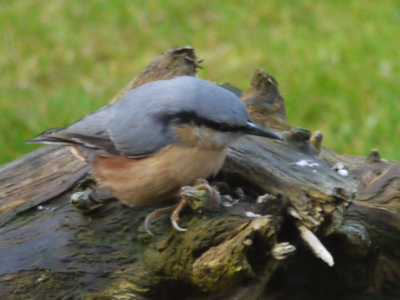 but finally it kept still long enough for a clearer shot.  I love the black band across its eyes, making it look like a cartoon villain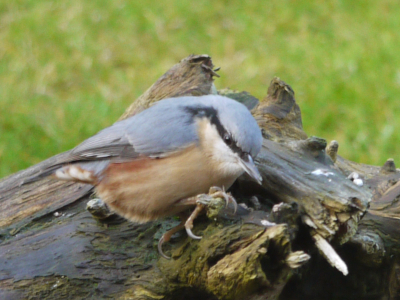 there always has to be one bird that keeps it back turned!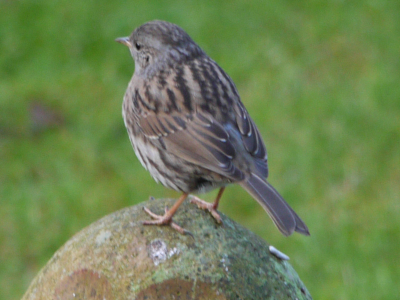 another option the upgrade offers is being able to write/draw on photos!
I can't believe it - but I forgot to have a cake this afternoon!!  Hopefully someone will bring some baking to the workshop tomorrow, or I might have to pop out to Greggs at lunchtime.  We keep being threatened with terrible weather, but hopefully it will stay away until I am home from the workshop ..... and until Malcolm gets home on Sunday morning!  Whatever your weather, have a wonderful weekend, love Anne