I didn't see the super moon when it rose on Monday night, as it was too cloudy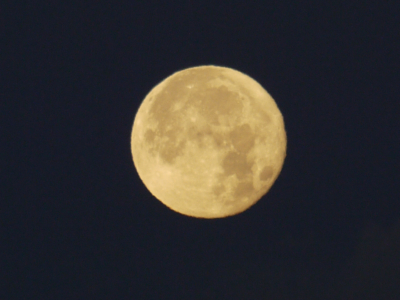 but I took these two photos yesterday morning.  A little bit of cloud was just moving across the bottom right hand side as I snapped this one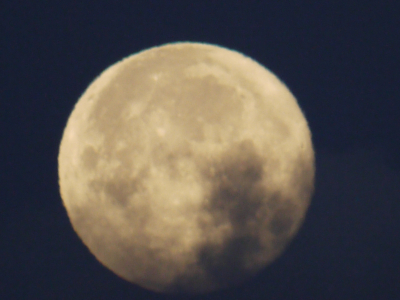 I don't seem to have got much sewing done recently, so on Sunday I knuckled down to make a start on the Advent calendar that I bought when we were in Hampshire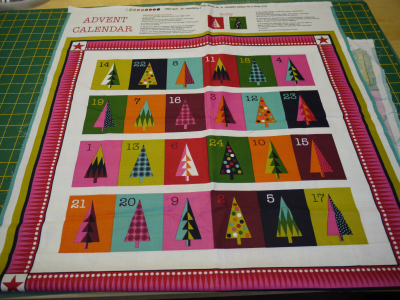 I cut out the strips for the pockets, and top-stitched the top edges with silver thread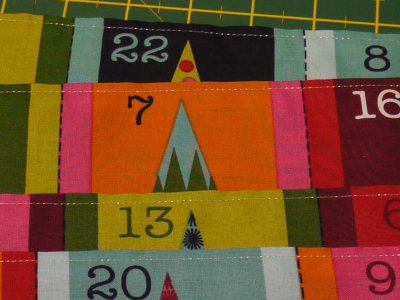 the strips are then folded to give small pleats on either side of the dotted line.  The first strip all pressed - I only scorched several of my fingers!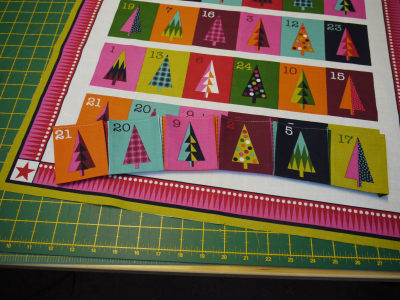 the strip pinned in place ready to be stitched down the sides and across the bottom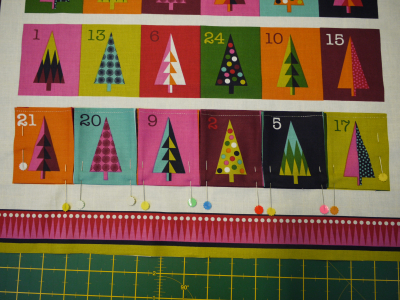 then the pockets are stitched in place along the dotted lines
you will just have to take my word that this shows the first strip of pockets stitched in place!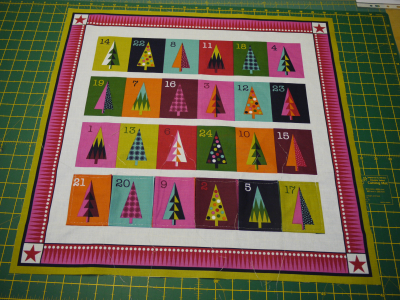 yesterday, I stitched on the other three strips of pockets, but you can't really see them either!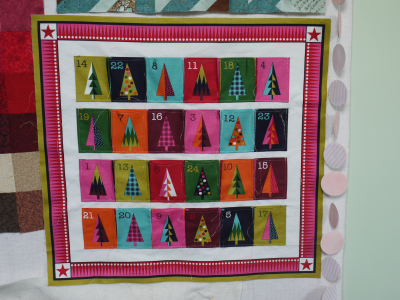 layered up, ready to quilt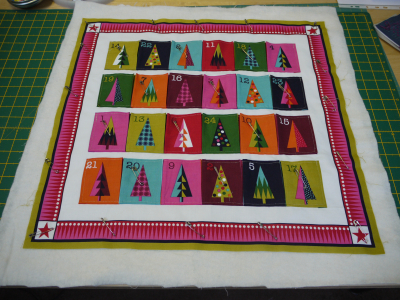 to finish, on Monday afternoon I saw Margaret, the Queen of Applique.  She had her two latest projects with her.  This isn't the best of photos, but I didn't get the chance to take a better one.  I love the hares, but I'm not so keen on the foxes.  The leaves are all cut from beautiful batik fabrics and bonded on to the background - they just need to be blanket-stitched in place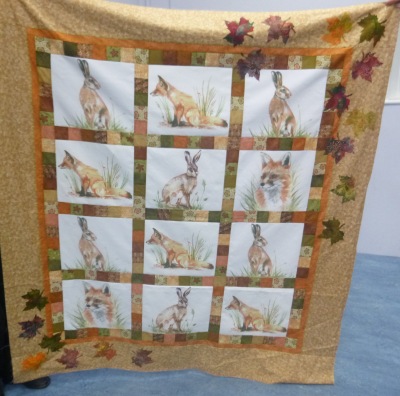 this snowman block is fabulous - do click on it to enlarge it, to see all the details that she has stitched, and the embellishments that she has added