I realised that I hadn't taken any specific photos for today's post, so here is a selection of oddments!!  First, our passion fruit.  The last time you saw it, it was still on the plant and was green.  It started to turn yellow just as we were threatened with frosts, so I picked it and popped it in the fruit bowl.   It slowly turned a darker colour, and then, as it was going a bit squidgy, I decided  ........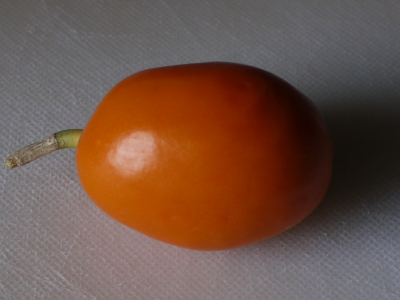 ....... to cut in half, to see what was inside.  There were seeds, but different to the ones that are inside the more usual dark purple passion fruit.  As I knew you would want to know what it tasted like, I bravely had a little nibble on a few seeds.  There was only s slight flavour of passion fruit - but then, the fruit was a bonus from growing the plant for its stunning flowers, so the taste didn't really matter
suddenly, amongst the small purple clematis flowers, there appeared this much larger, paler, patterned flower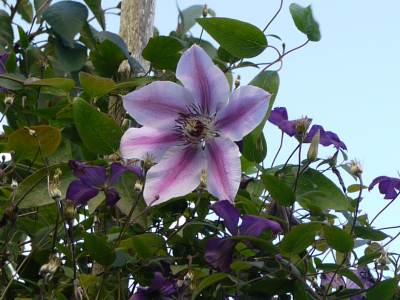 it has a very striking centre.  There is such a tangle of stems, we can't see if this is a rogue flower on the existing clematis, or if it is an entirely new plant that has somehow grown through the existing one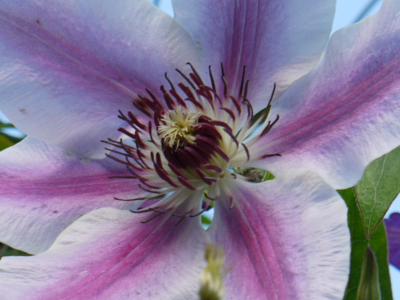 this is all the leftover stuff from Saturday's Santa class.  It is now all sorted out and put away
Meredithe and I are working on a very secret project ........ a challenge for next year, which we are going to invite you to join us in.  Could all these unfinished projects on my work tables be a clue??!!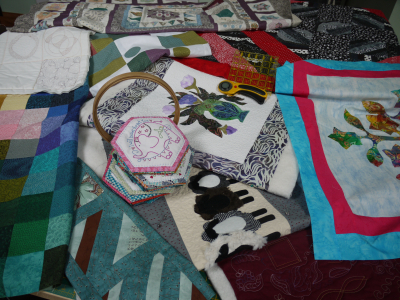 on Saturday the 19th, I am going to a Pat Archibald workshop.  I thought I ought to sort out the requirements list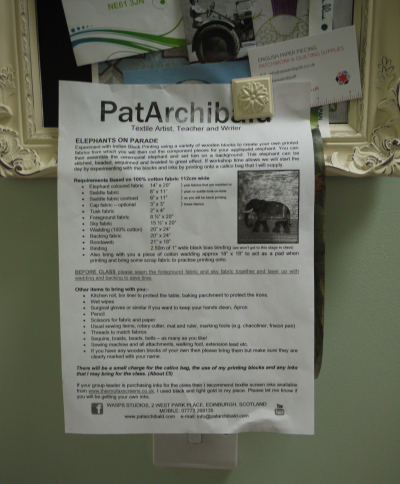 Malcolm found me wandering about the studio saying "where are you Riley, stop hiding from me Riley, where are you Riley?".  But don't worry, I didn't have a handsome toyboy hidden away, I was looking for a piece of Riley Blake fabric which I knew would be the perfect colour for the elephant!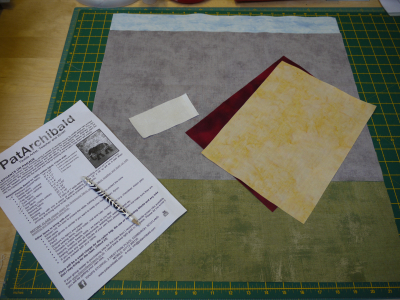 in the kitchen, the "Christmas" cactus is flowering.  I have had several of these over the years, and every one has flowered earlier and earlier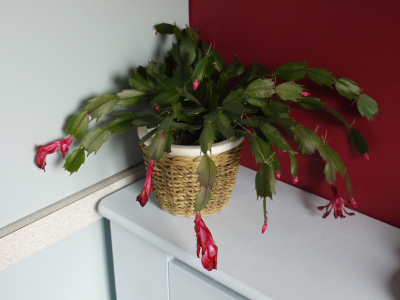 on the kitchen windowsill, the little chilli plant is thriving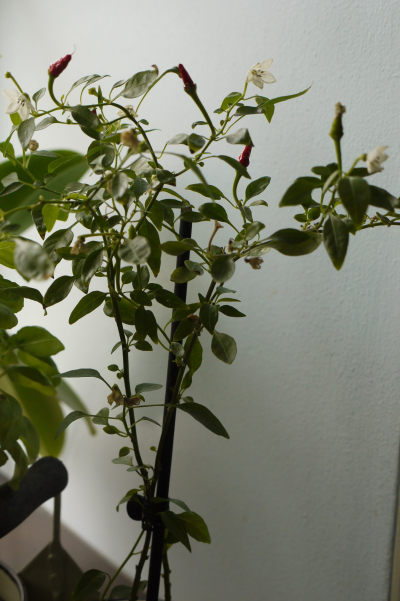 these chillis may be tiny, but they are VERY hot!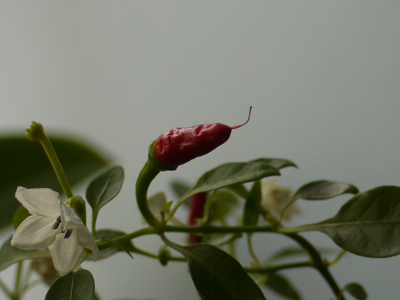 snow was forecast for last night ........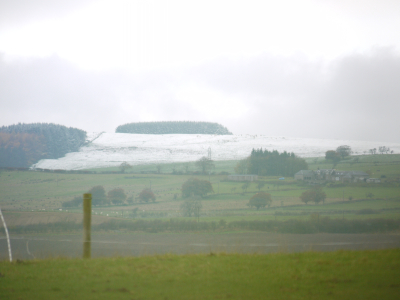 but it didn't quite reach us.  I took the photos from our front garden, looking across the valley to the higher ground on the other side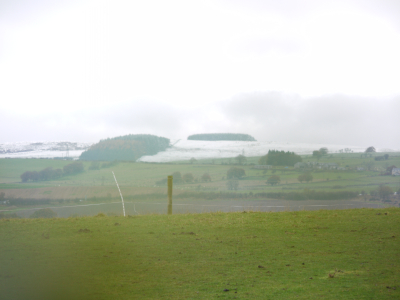 and to finish, a piece of advice.  Don't sit the accessory box of your sewing machine on top of a slippery polythene bag, on a chair ....... or you will spend along time picking up all the sewing machine feet, sorting them out and putting them back in the proper slots!!