It was just by chance that we had picked up a Farm Stay brochure way back in March, in the Tourist Information office in Berwick.  I had suggested that we should go to Hampshire to celebrate our anniversary, and looking through the brochure, I found the Coach House.  A few clicks of the mouse later, it was booked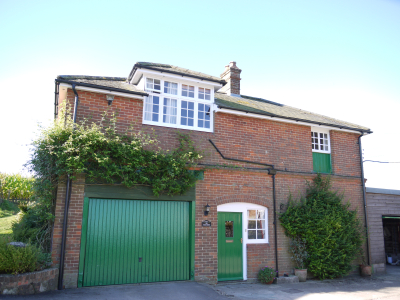 going in through the front door, there was a welcoming hall, with stairs to the accommodation on the first floor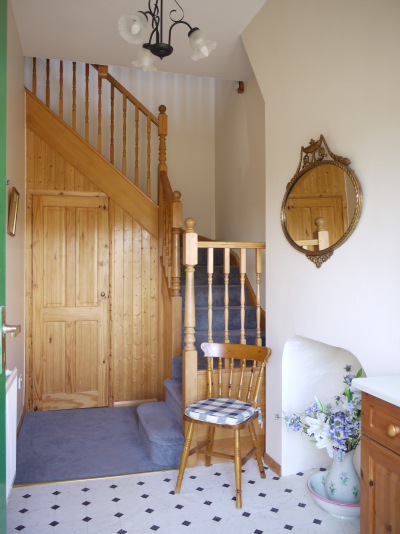 the lounge was comfortably furnished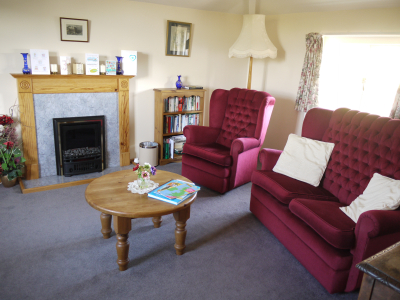 with a tv and dvd for evening entertainment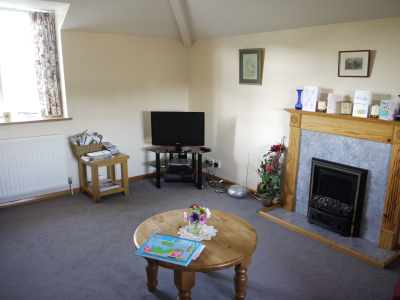 the kitchen was really well equipped with crockery and cutlery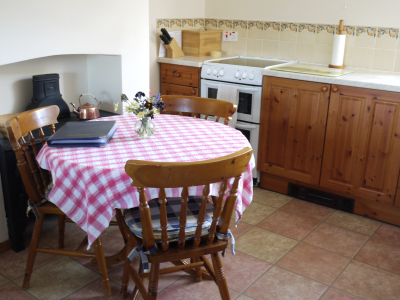 although fortunately we didn't have to cook on the range!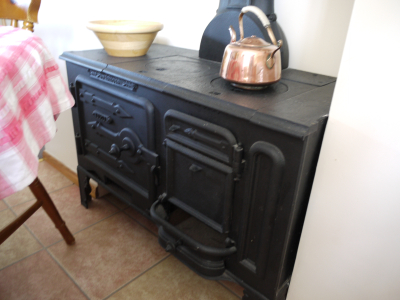 the bedroom had a very comfortable bed - it can spoil a holiday if you get a nasty saggy uncomfortable bed!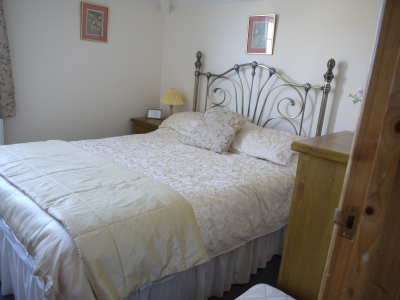 next to the Coach House is the much bigger Granary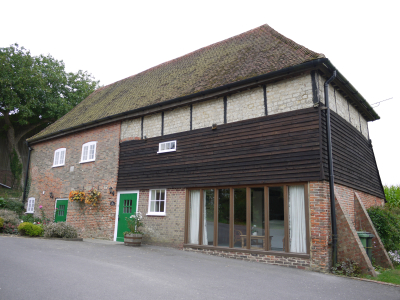 and this is the beautiful farmhouse, where our delightful hosts Jean and Robert live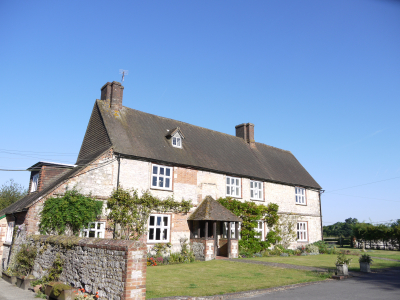 they made us very welcome - when we arrived, the table was laid ready for an afternoon cuppa, and they gave us a lovely box of chocolates for our anniversary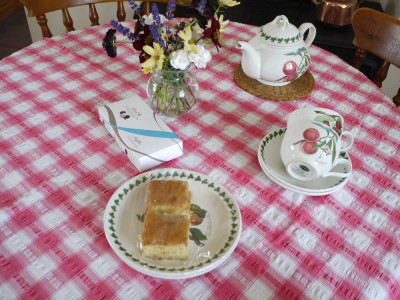 first thing one morning, I ran outside (in my nightie!) to capture this hot air balloon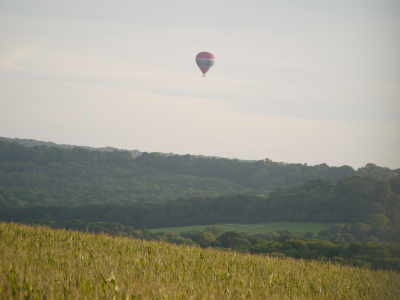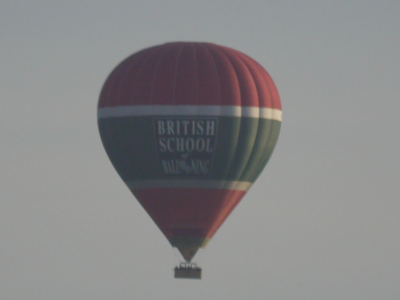 but when another one went over on our last morning, I contented myself with a photo taken through the window!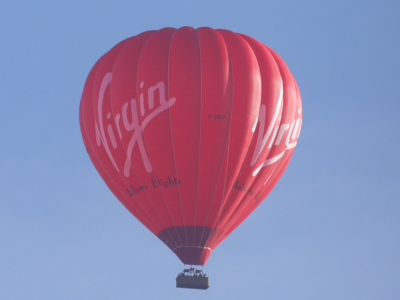 a not very informative signpost!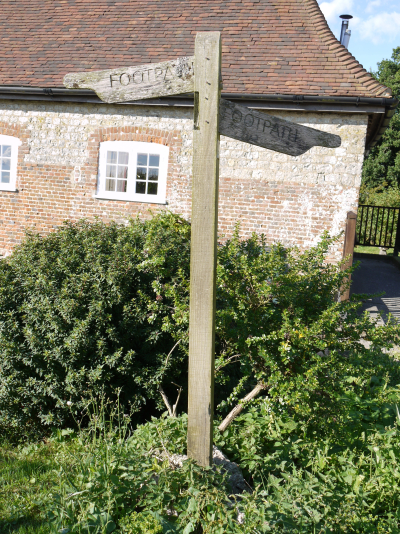 the view from the lounge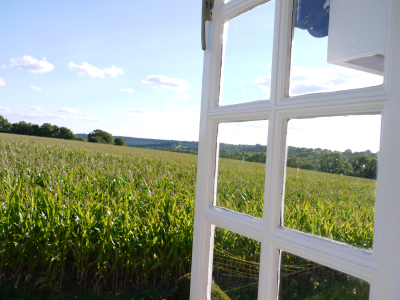 imagine how excited I was to see this enormous heron sitting beside the pool!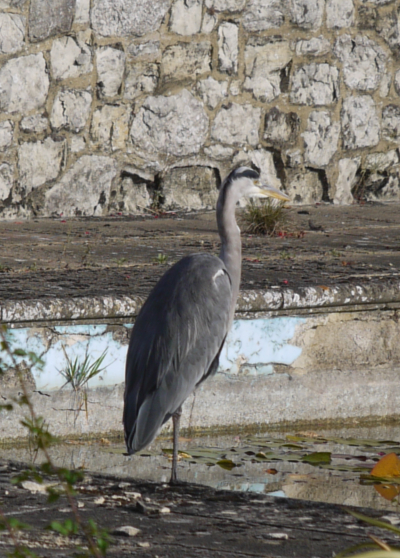 there were quite a lot of these stone mushrooms dotted around the place, but Malcolm refused to lift them into the car boot for me!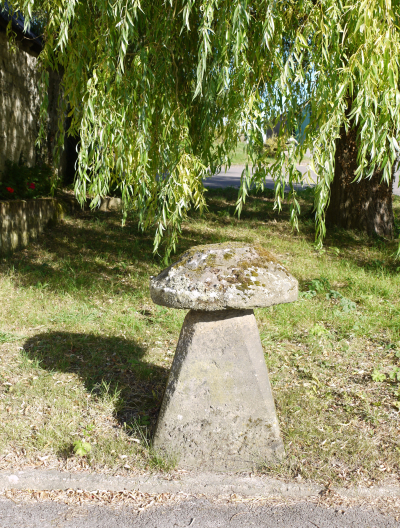 I'll be back tomorrow with lots of photos of Alresford, the town we lived in.