Thank you for all your lovely good wishes for our special day last Monday!  In my last post, I mentioned the statue of the naked man in front of the Registry Office in Winchester.  We were delighted  to see he was still there, although he was rather overshadowed by the large tree behind him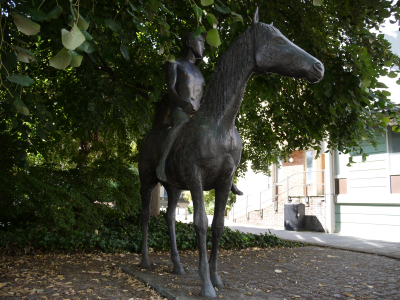 I was careful with the angles from which I took the photos, as he is anatomically correct!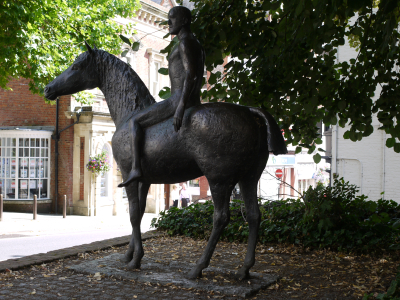 this is the stairway where we posed for the photo after we were married, and I hoped that I would be able to ask a passer-by to take a photo of us ........ but there was only one man in sight, and he was far to busy with his phone to interrupt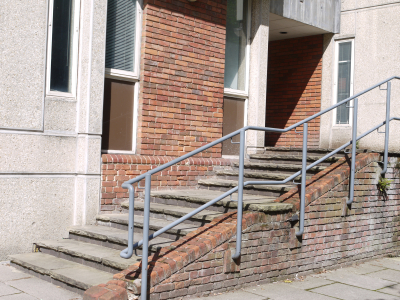 we chose this restaurant to go for a celebration lunch, as that is what we did on the big day, rather than a dinner in the evening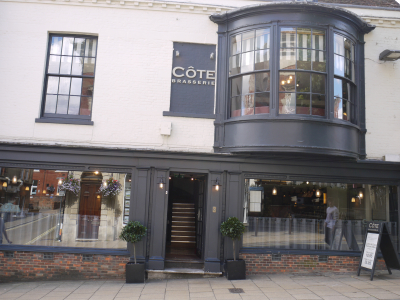 our lovely waiter was happy to take photos of us saying "cheers" - I couldn't decide which was the better photo, so I have included both of them!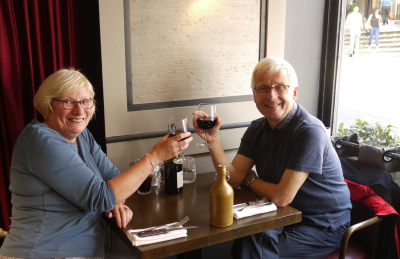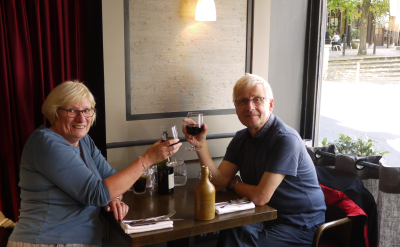 we both chose the same meal, starting with the most delicious steak, doused in garlic butter, with excellent chips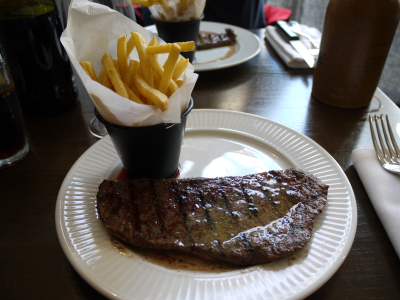 then the waiter offered us coffee on the house as an anniversary gift ........ I very rarely drink coffee, but it was a lovely gesture, and I did enjoy a cup (then Malcolm drank the rest of mine!)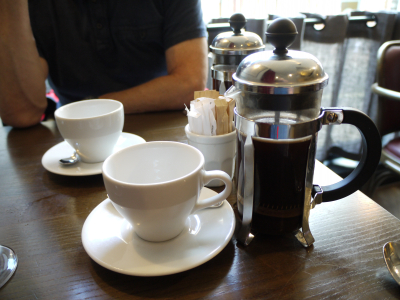 then pudding arrived!  A delectable hot peach crumble, topped with a scoop of ice cream!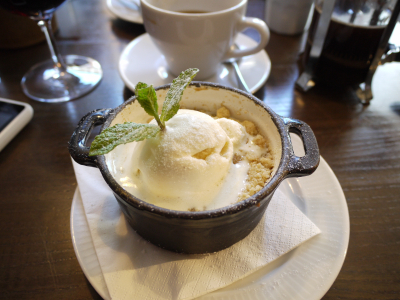 later, back at the converted coach house where we were staying (more of that tomorrow), we sat out on the little deck in the garden to drink champagne, in the bright sunshine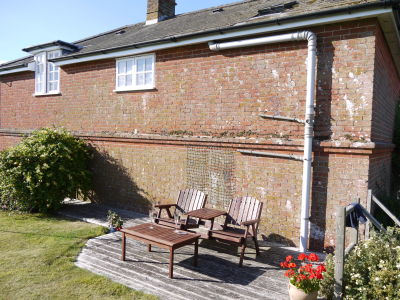 we need more practice taking selfies!!  I balanced the camera on a fence post and set the timer ....... you can't really hold a big camera up on a selfie stick!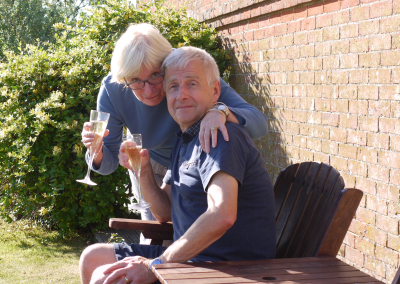 I would love to tell you that Malcolm gave me this Ferrari for our anniversary ......... but sadly no!  It was parked outside the hotel we stayed in on  the Friday night on our way down to Hampshire, having arrived with a bride in it for one of several weddings which were taking place that day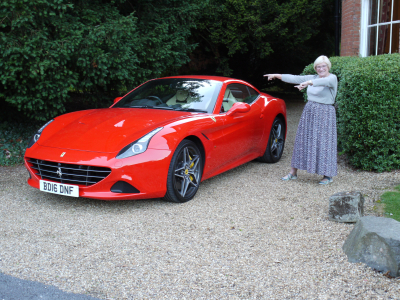 my present to Malcolm (and me) was our week's holiday in Hampshire, and his present to me was this beautiful jewellery.  He did offer to give me pearls, but as I already have some beautiful pearls, I was delighted with this silver bracelet and ring, which is set with a peridot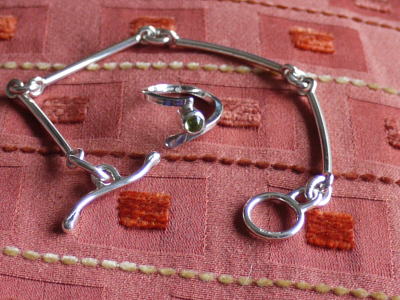 I am slowly sorting out over 800 photos, so I'll be back tomorrow with a few more to share with you.