On Friday night, we had a good view of the harvest moon.  I used one of the specialist settings on the camera to take this photo, which also shows that there was some activity in the dock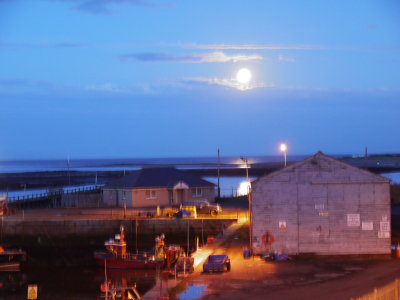 then for this one I used the digital zoom, and there is a little bit of camera shake.  Sadly our moon wasn't orange, as it was in some parts of the country
the gates at our end of the dock are only open at the weekend, so on Saturday morning, I snuck in to take a photo of the big green machine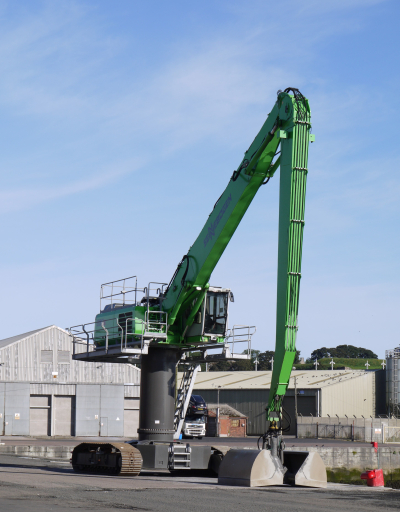 and the other two big machines and their reflections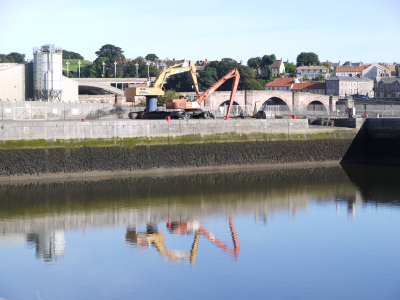 because of the full moon, the tide was exceptionally low, and we spotted not one ........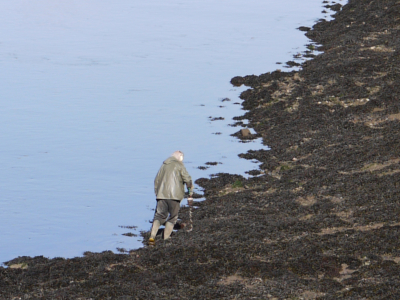 ........ but two chaps out with their metal detectors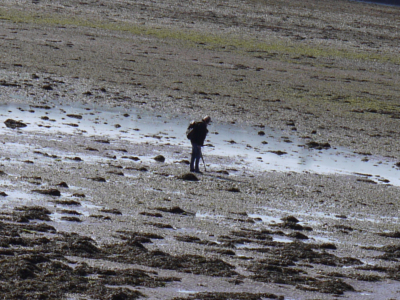 the low tide revealed the foundations of the old bridge
and the new bridge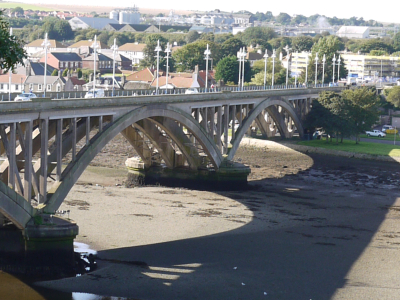 and there was only a trickle coming through the railway bridge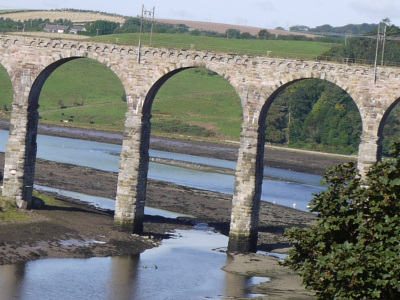 Malcolm walked on and pretended he wasn't with me when I stopped to talk to this pigeon, asking it to turn its head and look at the camera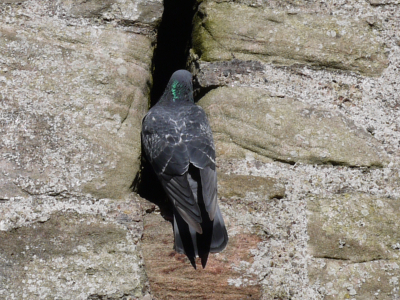 because of the low tide, we were able to walk round the foot of the walls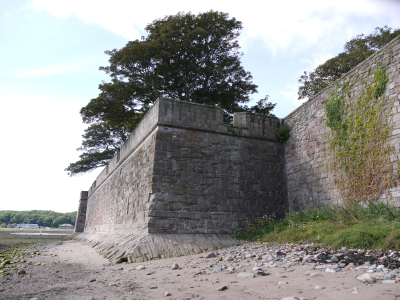 Malcolm obligingly provided the scale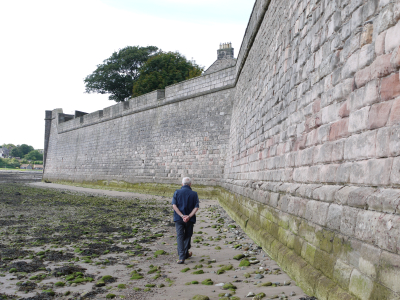 this bricked-up doorway also shows the height of this section of the wall
most of the foundations are laid vertically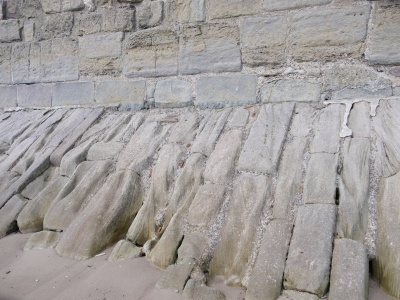 but there was one section which was laid horizontally - we couldn't see any reason for the change of direction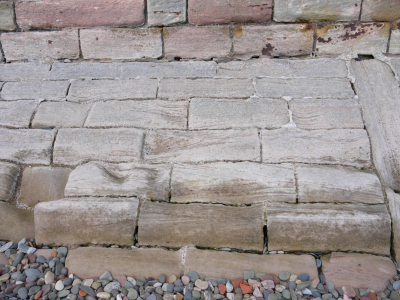 this enormous metal flap covers a storm drain - I wouldn't want to be walking past if it suddenly opened and let through a flood of water!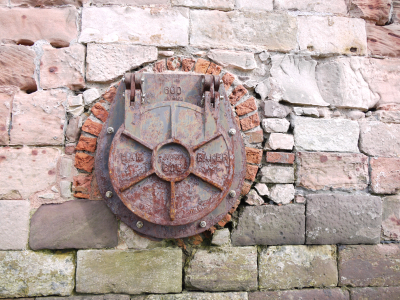 a quick pause for an arty photo
we left the shore and continued our walk along the quay.  This photos shows the difference between low and high water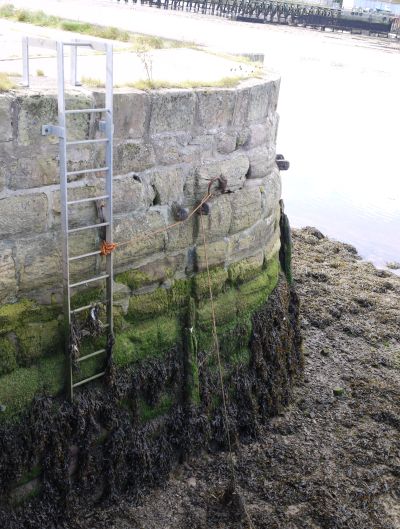 I had to stand on the edge of the quay and lean slightly forward to take this photo ...... scary stuff, as I get the urge to jump when I do that (I believe lots of people feel the same way).  But the boat caught my eye, with evidence of the many colours that it has been painted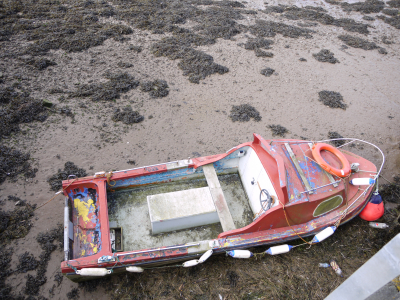 but at least it is still in use, unlike this one which is slowly rotting away
we had a seat on the quay to enjoy the sunshine, and I amused myself by taking lots of photos of the old bridge.  First a general shot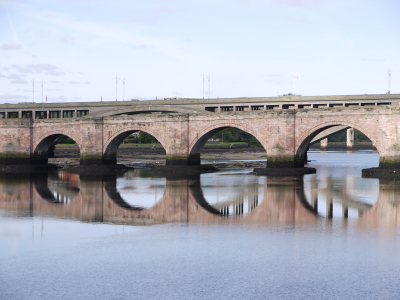 looking through one of the arches to the railway bridge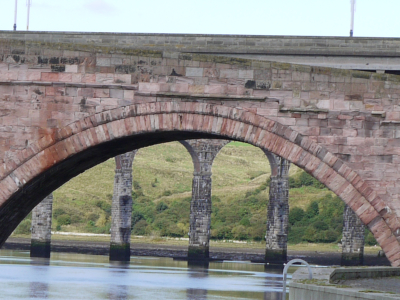 then through another arch to part of the new bridge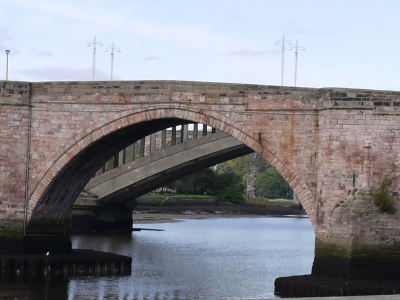 and another part of the new bridge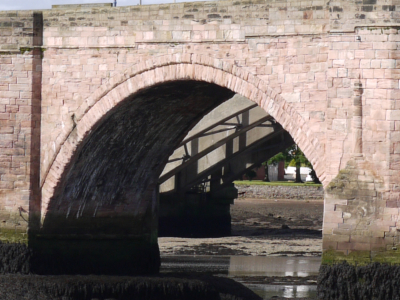 and then through to houses on the far bank
this is one of those street signs which makes you think that they must have had a very long meeting to decide what to call the street at the end of the bridge!!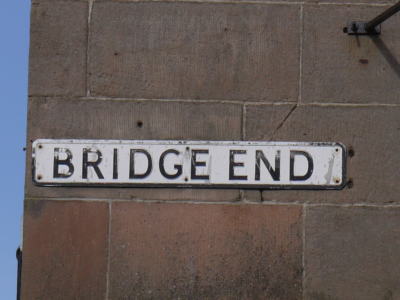 if you walk through this entrance, you will find a very small flat which is entirely under the buildings on top of the walls.  It only has windows looking out into the passage, there are no windows looking to the outside, so you would have to have the lights on all the time.  But if you fancy living like that, it is for sale!
on our way home yesterday, we popped into the Mill in Jedburgh for a cuppa and a scone ........ and this photo looks just like the one of last week's scone!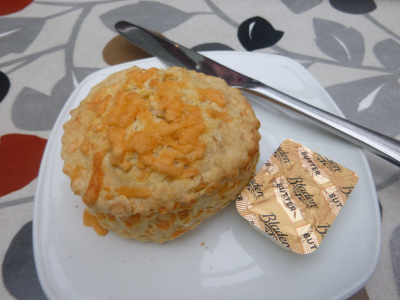 I'll be back tomorrow with a knitting update ........ and some very handsome young men on motorbikes!!