Yesterday saw us heading south to Morpeth, so that I could spend the day with my lovely quilty chums at Sue's wonderful shop (if you missed my first visit to the shop, you can read about it here).  The shelves are filling up nicely
with wonderful lush fabrics
these ones are still wrapped, as they had just been delivered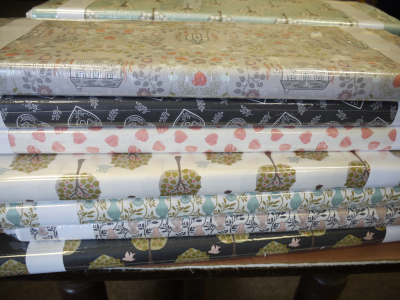 the colours of these fabrics are deeper than they look in the photo.  Annie put the three together to make a bag with.  She was promptly asked to do a class in the shop, showing the others how to make the bag!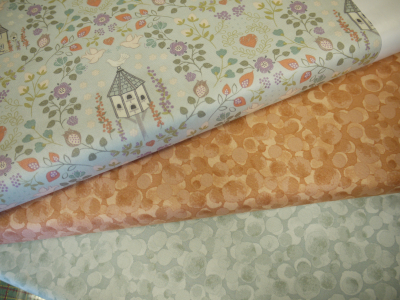 this new charm pack was very tempting!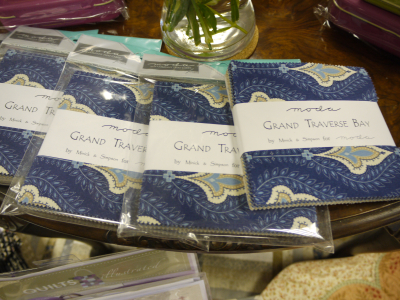 if you are looking for a Christmas present for a quilty friend, then head to the shop to buy one of these colourful tins
or perhaps some fun buttons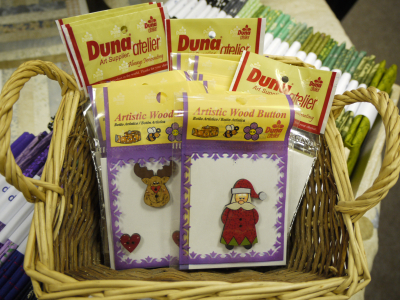 there was so much going on (mainly talking and drinking cuppas!) that I forgot to take photos of what everyone was working on, but I did take this one of Barbara's clamshell project, which just keeps growing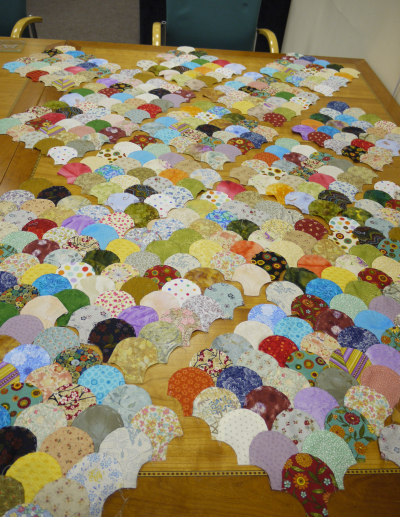 in contrast, Lucie's elongated hexies are in lovely muted shades of pink
so did I buy anything?  Of course I did!  I do like a nice spotty fabric (or several)
and who could resist these cute buttons - not me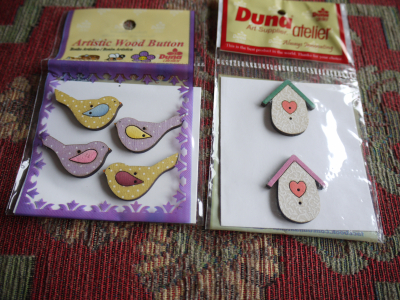 this tin isn't for a quilty friend ...... it's for me!  I may have to fill it with some emergency chocolate!!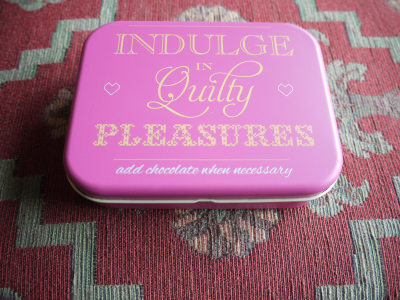 we came over to Berwick at teatime ........ and it is so misty that we can't see the water in the dock, so we have no idea if the tide is in or out!