There was a very large ship in the dock last week - this is only half of it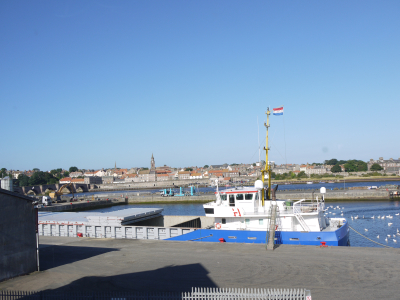 we were watching the big green machine scooping up the cargo and depositing it in a succession of large lorries
but we weren't expecting not one ..........
but two men to pop out of the bucket!!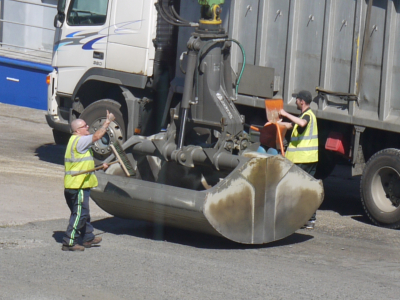 they had obviously decided that it was too much work to manually sweep up the remaining cargo, and instead lowered this little machine into the hold to do it instead!
by the time the ship was ready to leave, the rain had started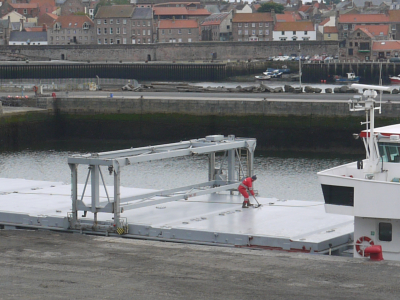 the pilot boat ready to guide the ship out to sea
the next two photos were take through the rain-spattered window in the lounge, as the shipped turned, ready to leave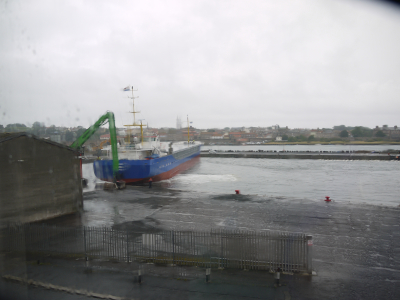 but then I opened the bedroom window and braved the wind and rain to take these last two photos, as the ship squeezed out of the dock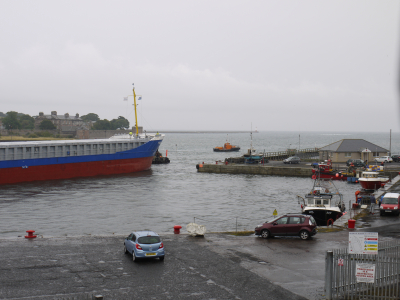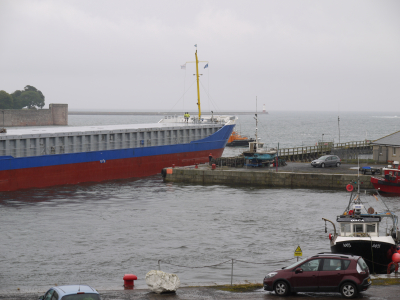 when we were in the Garden Centre on Friday morning, I couldn't resist these two exceedingly cute (and very inexpensive) mugs.  Why are they called Back To Front Mugs?
because this is the other side - given how often I encounter this when taking photos, of course I had to buy them!!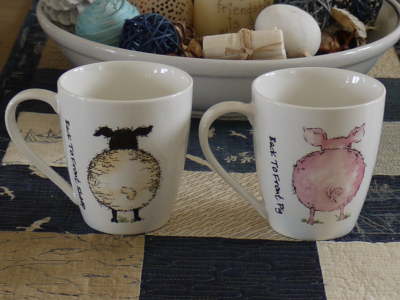 do you remember the house I christened the Money Pit, that I had hoped that Malcolm would buy for me so that I could turn it into a quilting retreat?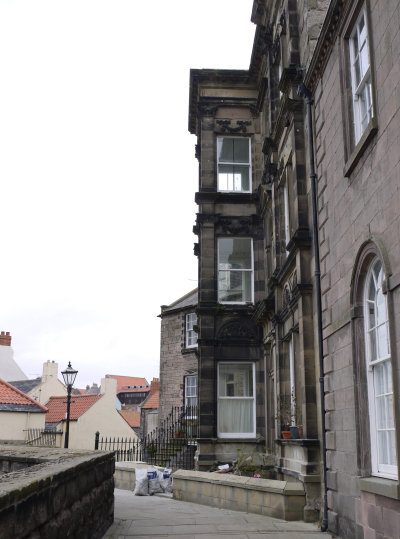 we were pleased to see that the new owners are making a thorough job of refurbishment, and not just patching it up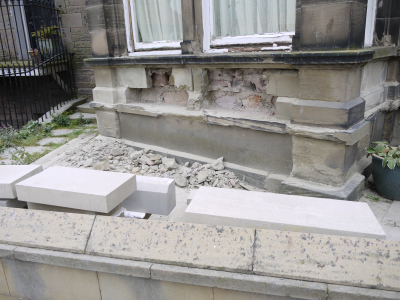 I think the house with the red tiled roof in the middle of the photo could do with some help - you can see that the right hand end has sagged, if you compare the slope of the roof with the one behind it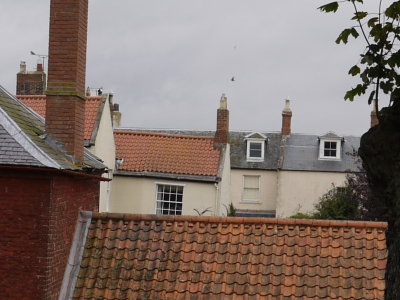 although we didn't go for a walk yesterday, we did share a delicious scone with jam and clotted cream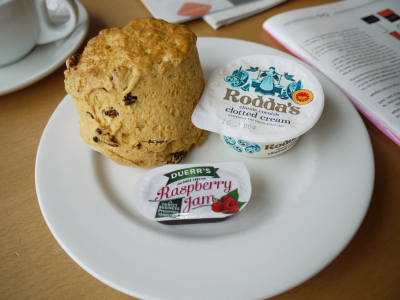 I'll be back tomorrow with some sewing!