There were notices put up at the show that photos could only be taken for personal use, and were not to be put on the internet ........ but I asked some of my quilting buddies for specific permission to share their quilts with you.  First, we have the little quilt that Margaret and I made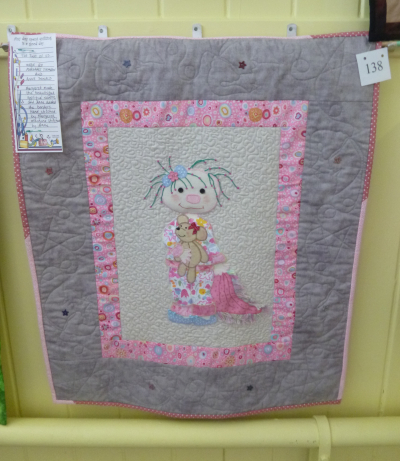 then my Autumn Breeze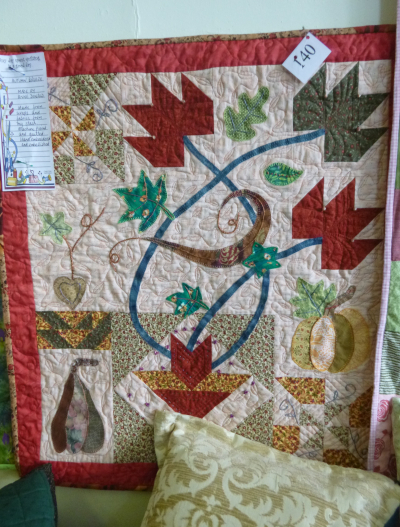 you can just see the two baby quilts, which were draped over a radiator, and on the windowsill are the Thistle Stitching kits which several members made after I did a little workshop with the group.  The two lying open at the front are mine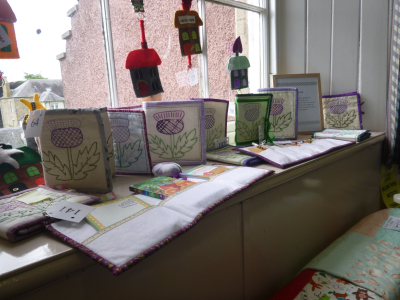 my cute little Japanese bag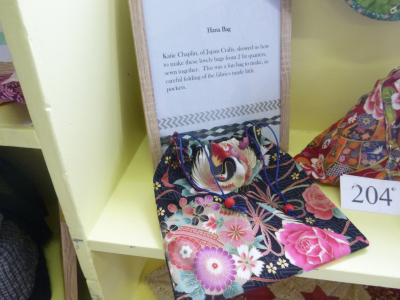 a pair of my nursery cushions in the bag and cushion raffle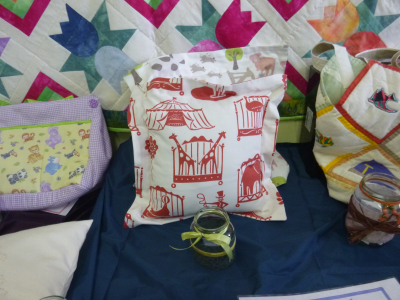 this is Maureen's whimsical Christmas wallhanging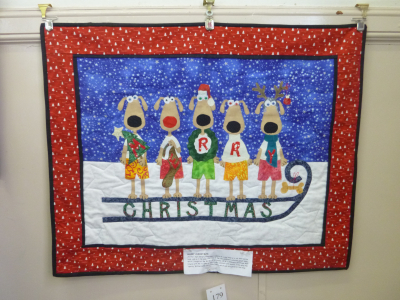 and this is her row-by-row quilt
this bright and cheery row-by-row is by Sandra H.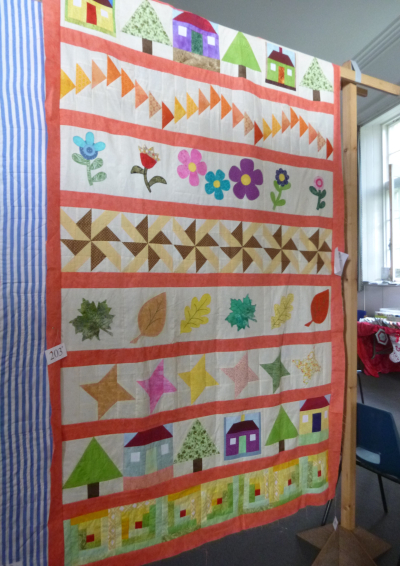 I love the way that Tricia has offset her blocks in this stunning applique quilt (and that's my last quilt below it, draped over another radiator)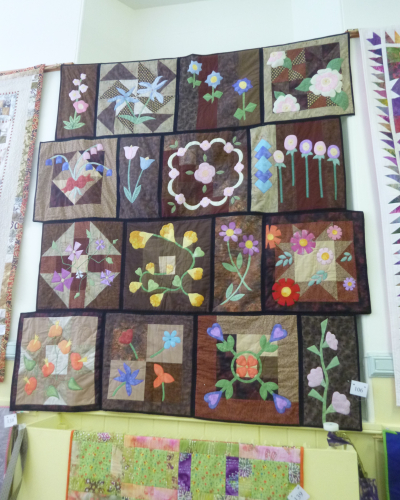 Doreen's exquisite Dresden Plate quilt was much admired (and I was tempted to steal it, as it matches the table runners I made recently for the flat!)
and now for the star of the show!  A stunning applique quilt in beautiful Japanese fabrics, made by Barbara, was the clear winner as Viewers' Choice.  Well done Barbara!!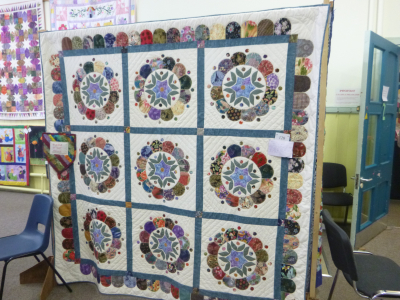 and to finish - some of weeks ago, Malcolm and I were invited to a financial seminar by The Newcastle Building Society, followed by a buffet lunch.  But it was on the day that I had to stay in for the telephone engineer (remember, the one who never arrived).  So, Malcolm went on his own ........ and remained on his own, as all the other people who had accepted the invitation didn't turn up (and didn't have the good manners to get in touch with the organisers to say they couldn't be there after all).  Malcolm did stay and have a chat with the financial advisors, but the lunch was cancelled.  Then, this morning, a hand-addressed envelope arrived for him.  What could it be?  A hand written card apologising for the debacle - and even better, a gift voucher for M&S was enclosed!  Good customer service.